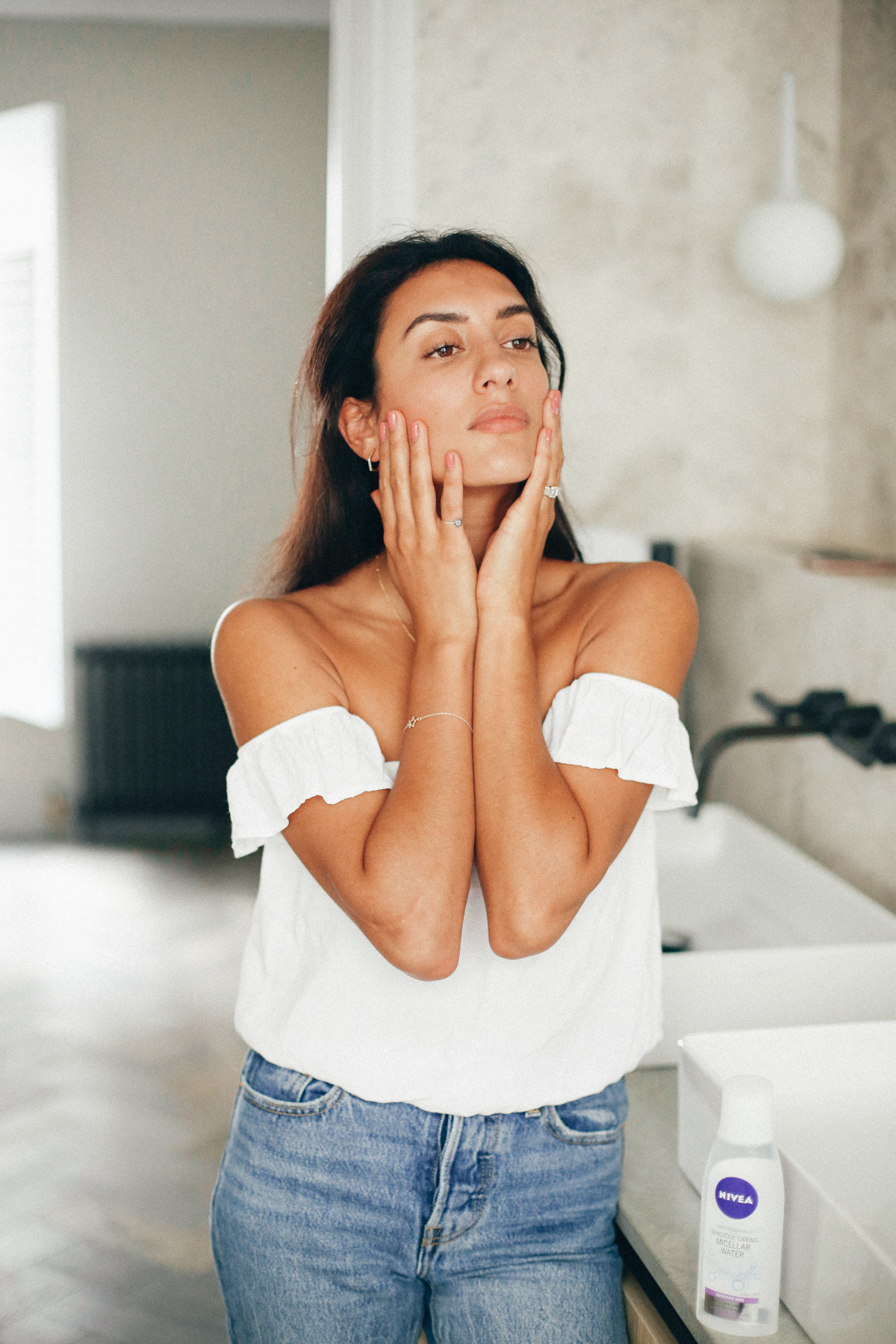 Whilst time is one of the main factors to ageing, for me time to chill, time for myself and time dedicated to all the steps of my skincare routine is the biggest factor to anti ageing. The topic of skincare for me is so broad. I get so many questions about what I use on my skin and in cycles there are always certain products that I come back to.
Since dwelling on that aspect about time, I wanted to introduce the trusted range by Nivea called Q10 which contain something for everyone to fill all of your skins needs. The thing about Nivea is there is that amazing, completely non toxic, non perfumed and incompatible smell (without contradicting my description) that takes me entirely back to some of the first creams that I bought as a teenager. The Q10 range of products by Nivea feels like ultimate nostalgia, however now in the big girls range where I have found some long term favourites for sure.
Approaching thirty, still young but getting older (eek) I'm well into always seeking elements of anti ageing when it comes to skincare. I genuinely do think it's important. I feel like with so much that's different from our parents generation in diet, lifestyle and pollution, we do have to be conscious of these factors and treat our
skincare seriously by following a regime.
Everyone has their gripes, and mine are my eyes. Of course ageing and wrinkles are my concern however I'm always hooked onto good eye creams because I know that the good ones really do make a difference like this one from the Nivea Q10 range. The Q10 Nivea night cream isn't the number 1 best selling anti ageing night cream in the UK for a reason. It's also very affordable which is the best part! With day creams, night creams, eye cream, facial wipes and micellar water for all skin-types, the q10 range has you covered.
Pink linen PJ shorts and shirt | Asceno
Jeans | 501 Levis 
White top | Brandy Melville
All skincare by the Q10 range from Nivea