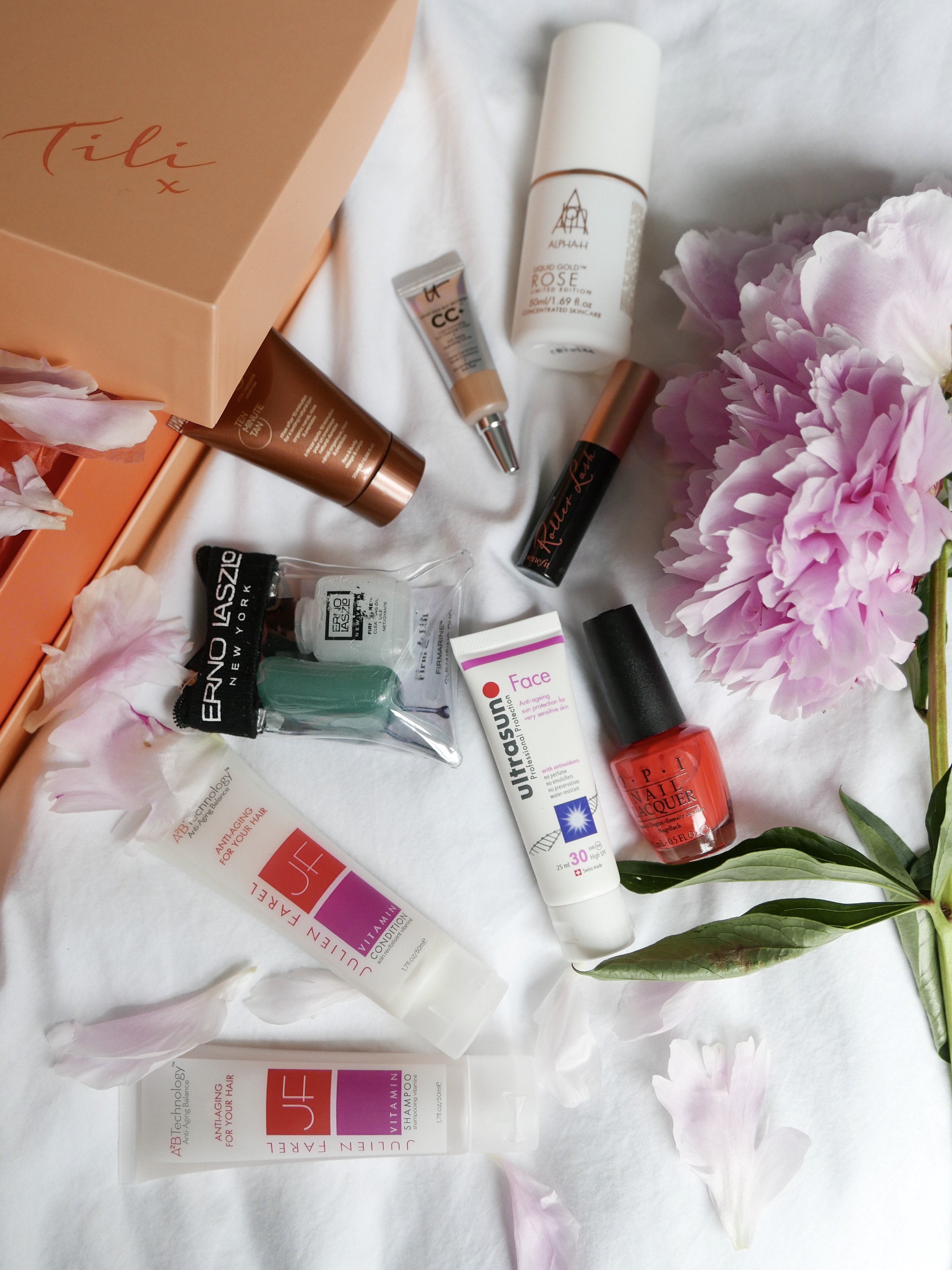 I have recently come across a little box of magic called the Tili Box. Since talking more about beauty on the blog, people often ask me what my favourites are. I of course do have my favourites, however they are constantly evolving. Without a doubt nothing will stop that rush that I get when I discover new beauty products that feel amazing on my skin or hair.
 The Tili box is perfect for just that. Every edition of the Tili Box provides you with travel and a lot of the time full size products, some well known gems such as Liz Earle Cleanse & Polish (an old flame I once had) and new ones such as It Cosmetics CC+ Cream which I haven't tried before – exciting! 
 Straight from the beauty experts beauty at QVC who know their stuff, the Tili Box is carefully curated quarterly mixing it up to give you a varied beauty palette to mix into your regimen. As much as I love to try new products I always prefer trusted recommendations before I'm completely convinced to lather anything onto my skin. With a longevity of relations with really reputable brands like O.P.I, Elemis, Benefit and loads more, QVC has that expertise which I'm happy to put my trust in.
 At £20 the Tili Box is a slight steal with products inside worth a lot more when bought individually. I also think it saves you from spending £20 or £30 on a single product that you might not love, it's far more ideal to have the miniature to play around with before you make the big purchase (also perfect for travel). The best thing is there is no subscription whatsoever you can just buy it when it comes available.
 A couple of weeks ago I did an Instalive from my bathroom having a good old natter about the currently beauty and skincare items that I'm using. I got so many great questions and recommendations via Instagram so I'm doing a series of stories this evening on my Instagram so make sure you check it out as I'll be talking about all the individual items in this Tili Box.

The Tili Box of beauty is available to buy for £20 here
Kavita Cola x
This post was created in collaboration with QVC