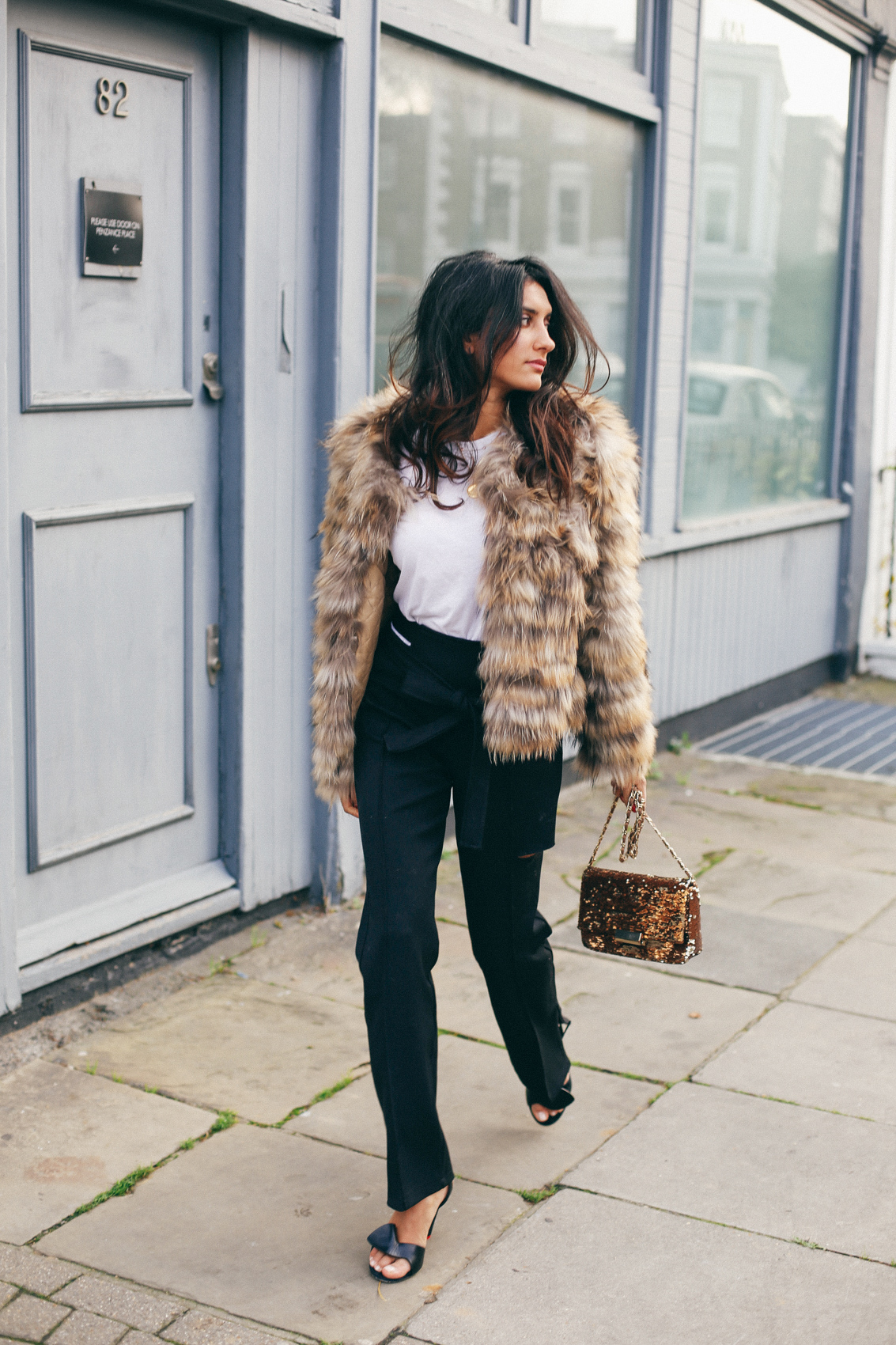 Following on from a 2016 year full of surprising and not all that news (Trump and Brexit and a strong streak of grey hair) my year ended with a few sparkly surprises in my personal and work life which I'm very happy about. It's so important to have a second eye on things going on in the outside world that might not affect us immediately but will for sure have a gradual knock on effect on the livelihoods of our future. Perhaps it's a coming-of-age thing, but I have certainly become conscious and aware about the world outside of my own, which I feel is imperative.
Something I'm really excited about for 2017 is bringing you more of the real me. Everything that I have been doing so far, lovely fashion posts, beauty hacks and inspiration and a window into some brainstorming which I anticipate might be taking a good chunk of my time in the next year – my wedding. Lots more to come on this front. I love to hear people opinions and ideas about what you think and what you would like to see more of, so please do continue to get in touch.
Some readers might know that I have become quite the bombarder of that lovely extension of Instagram called Instastories, where I'm conscious of the fact that I perhaps share a little too much of the unedited part of my daily life. This is something I am having a lot of fun with. As much as I love delivering my editorial fashion looks, it's quite a satisfying outlet to let you know what my puppy is up to, what I'm cooking, my beauty regime before bed, me and my buddies out on the razz, or just general nonsense that fills up my day. It's just a little reminder that I do from time to time wear no make up, I am in fact (although I hate to admit it) quite messy sometimes, I have a scary amount of grey hairs coming through on my frizzy mop of hair and I do get a regular zit every now and then, just like every other girl might do (don't pretend you don't).
Back to my first fashion post of the year, 'The Morning After' look that mixes 'sophistication' (black trousers and white tee) with 'mob wife' (poufi furs and bag sparkles). I never have quite as many black trouser options as I like, I found these new super cool black trousers with a slight twist with their lovely tie up waist band, from a newly discovered brand called Loéil. They have some amazing pieces of knitwear and dresses too (too bad a lot of it is sold out!) at a really good price point too. It's worth keeping an eye out for their new collections, I certainly will be! To tone down the mob wife esque gorgeous fur jacket from Maison Chic Fashion, I paired them with a favourite white tee which never lets me down, from Brandy and Melville. The furs and Maison Chic Fashion tend to be one of a kind so if you're looking for something in particular it's worth sending my lovely friends in the Midlands an email and they might have something you like.
The black sandal from Celine were a little purchase from my recent trip to Hong Kong. I think they are forever – you know what I mean? My sparkly sequin bag, extending the festive season spice on to January is an old favourite from Reiss which I always seem to revert back to. The necklaces are some regulars go-tos from Emily Mortimer and Rosie Fortescue jewellery. The tiny grey streaks of grey on my hair, now available to see by the naked eye (damnit) are legit, but I am at loss on whether to sign up to a lifetime of hair colour touch ups or whether to just style it out as 'cool' like I have done so far? I'm going to keep telling myself the latter for now! Eek. All the outfit details are below. x
Tie up black trousers | Loéil
Fur coat | Maison Chic Fashion
Black sandals | Celine
White t shirt | Brandy and Melville
Sequin bag | Old school Reiss
Engraved gold disc necklace | Emily Mortimer Jewellery
Thin rose gold necklace | Rosie Fortescue Jewellery
Photos my Frances Davison
Kavita Cola x