When I started writing KavitaCola.com I collaborated with Philips and The Stylist Magazine to test out their much talked about IPL system the Lumea. I started using the Philips Lumea about a year ago now mainly focussing on the hair removal of my legs. Check out the short film on my blog here and here filmed last year for The Stylist Magazine.
When I began using the Philips Lumea I remember seeing vast and fast results. I admittedly got slightly less consistent towards the end of the summer and wintertime in using the Philips Lumea. The hair on my legs was growing so minimally that I didn't prioritise using it so just used a razor on the odd occasion I saw some re growth. It was rather reassuring to know that all I needed to do was sit down and put on some Netflix whilst having a session with the Lumea, and again saw my hair growth reduce dramatically after about two sessions. The best thing about the Philips Lumea is that it saves you from having to book and pay for a lazer appointment for minimal re growth as you can sort out the top up sessions by yourself.
A year on we repeated the campaign where I got to share the  with my dear cousin Vanita, who whilst being half Indian, like all women with dark hair, hair removal is a topical part of her life. Check out the full short film on The Stylist for how she got on.
I had a lot of curious questions regarding the at home IPL Philips Lumea. I'd love to hear how people got on or if anyone else has any questions don't hesitate to comment and get into contact with me, I'd love to hear more! My full outfit details and where you can purchase the Philips Lumea are below. Kavita x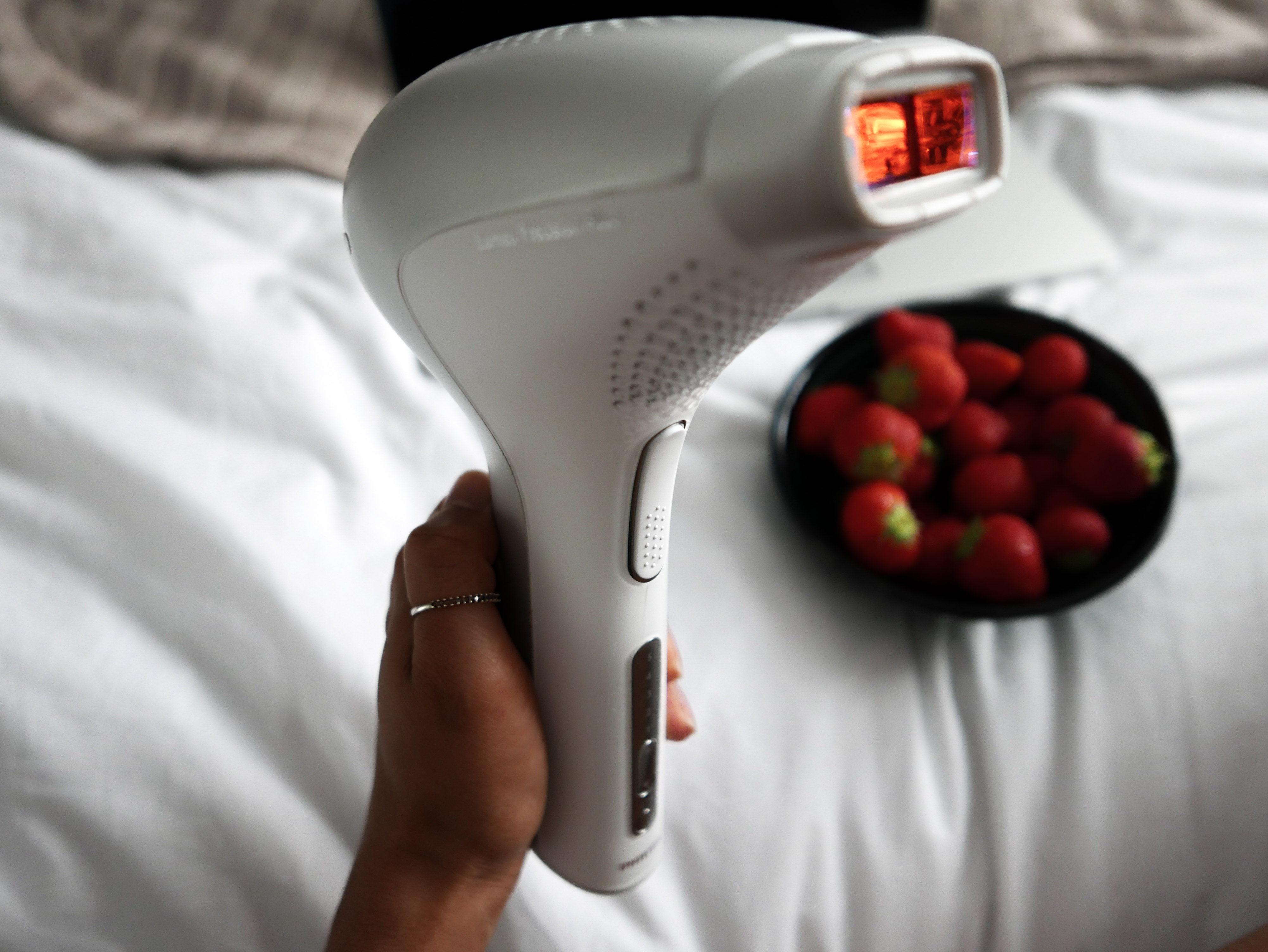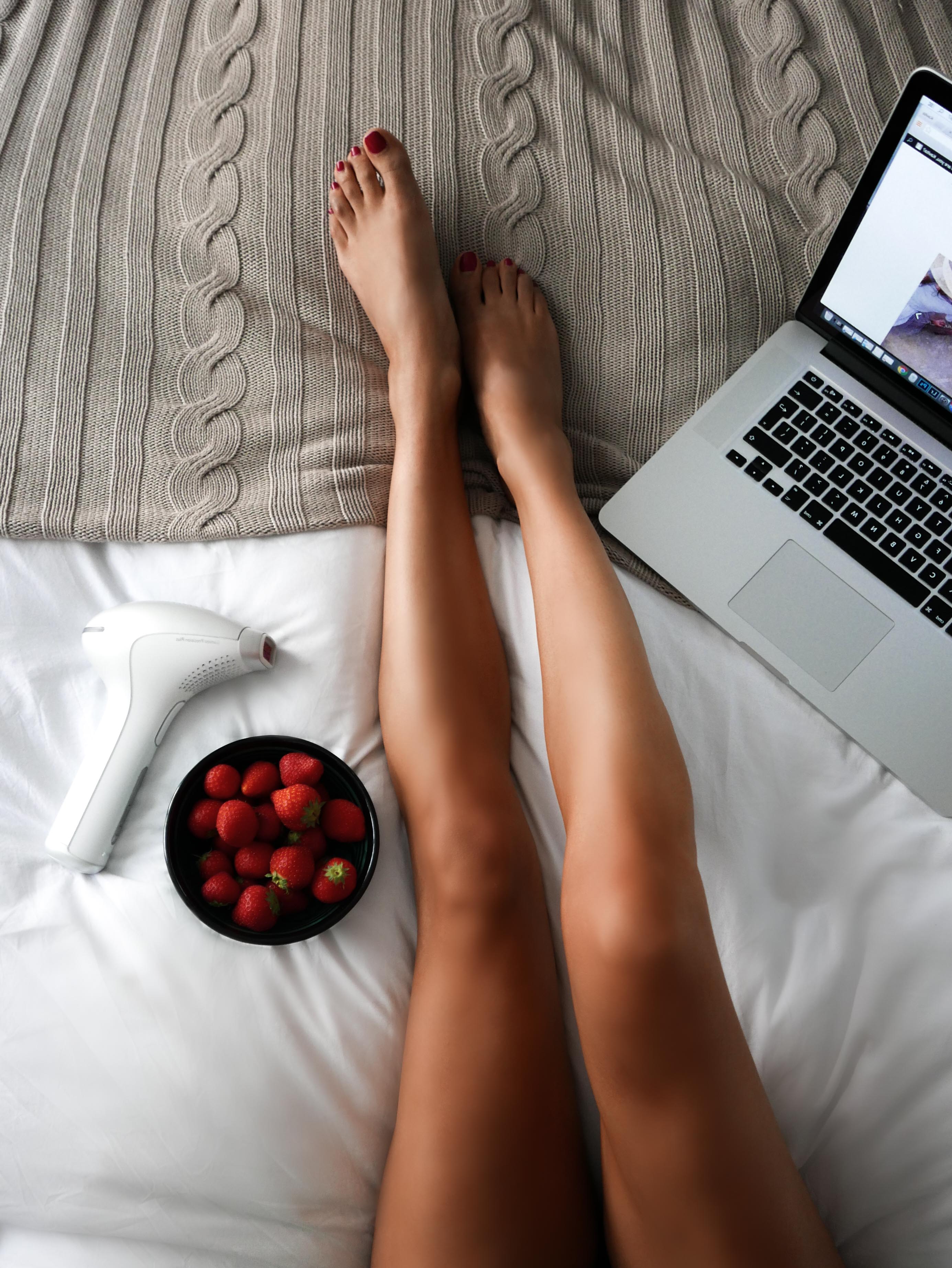 Blue shirt | James Lakeland
Hand bracelet | Astrid and Miyu
Necklace | Alex Monroe
Earrings | Dinny Hall
Jeans | Topshop
Strip white shirt | Rails
Red loafers | Gucci
Watch | Cartier
Created in collaboration with The Stylist and Philips Lumea
KavitaCola x