A few months ago my boyfriend and I decided to make a trip the East to visit by brother who works in Hong Kong. As the Far East isn't your usual hop-on-hop-off stint, we thought make a trip out of it and go somewhere else new for both of us where our only focus would be relaxing and getting away from the pre Christmas winter-bustle of London.
When we came across Song Saa Private Island although the journey seemed elaborate from Hong Kong (more so than other popular spots in South-East Asia), the travel aspect didn't seem to deter us because of the rumours we'd heard about this very special place. It was about a full days journey from Hong Kong involving a two and a half hour flight to a four hour car journey followed by a fifty minute boat ride. Despite being exhausted, quite quickly upon arrival it all seemed totally worth it.
It's a tough one beginning on where to start with The Song Saa Private Island. Referring to the Island as a 'resort' doesn't quite do it justice as it literally is a spot of paradise on earth tucked away off the coast of mainland Cambodia. During the boat ride from the mainland the island from afar looks luscious green and jungle-like. Once you get closer you see the sandy beach banks with villas on stilts going out onto sea, kind of like in the Maldives (but better).
From the most stunning infinity pool, to the rustic sun loungers with blush pink towels and bean bags dropped all over the islands' nooks and crannies, to the teeny scroll that gets tied on your villa door in the early evening, informing you what's on the menu for dinner, Song Saa Private Island encapsulates 'luxury that treads lightly' in every sense. The whole ethos of Song Saa originates from their philanthropic approach to sustaining the community, the environment and education of local children around it all in the umbrella of the Song Saa Foundation. Knowing that the impeccable hospitality, such personal service and attention to detail begins from a core conscience: to create better futures throughout South East Asia, made our stay all the more meaningful.
… More on this insane place on my next post tomorrow! xxx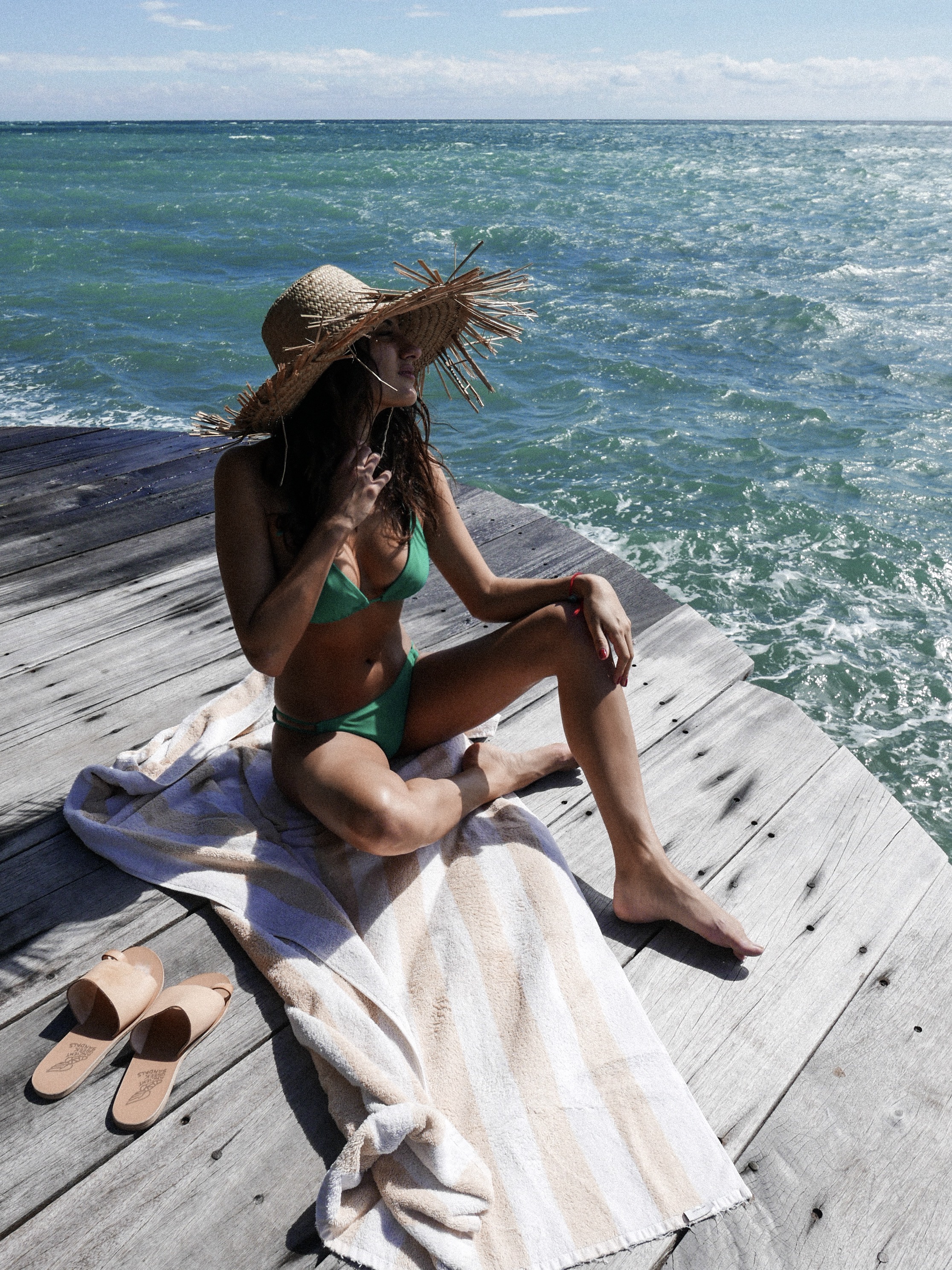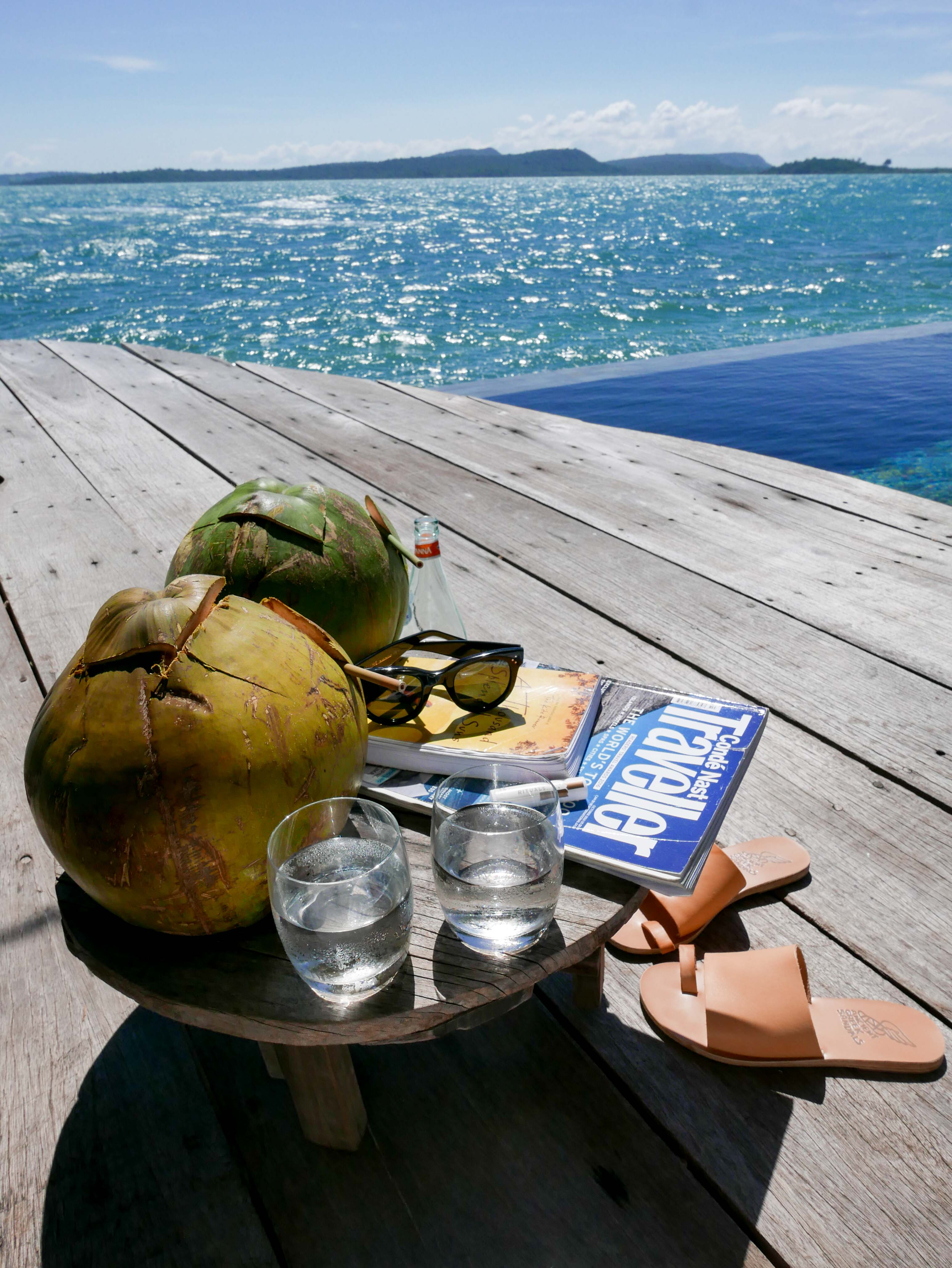 Green bikini | Heidi Klein
Flat sandals | Ancient Greek Sandals
Long print red dress | Rixo London
Wedge black sandals | Isabel Marant
Red print dress | Paloma Blue
Two tone woven bag | Neve and Noor
Kavita Cola x
Many thanks to the Song Saa Foundation