Who would have thought I'd be able to get my hands on a Smythson jewellery box? It's a piece of luxury that I imagined I would treat myself to in my older years. I'm talking post 40-50, perhaps i'll be a mum and have to lock it up so my kids don't try and open it to play dress up with all of my treasured trinkets. Anecdote aside, a recent trip to Bicester Village along with a spark of spontaneity allowed me to fulfil one of my materialistic life goals, to actually own one.
The day started well after driving down to Bicester in Oxfordshire, for just over an hour from Central London give or take 15 minutes depending on traffic. I know the weekend can get rather busy so it's definitely worth trying to go during the week. I know that with overflow carparks and lots of options for food and watering Bicester Village are well prepped for busier days too. After a lovely lunch at The Farm Shop which is part of the Soho House group we went for a roam around the village.
I usually know which are my favourite shops, and what I'm looking for in them. I remember a couple of year ago I got a pair of patent red Gucci loafers for half the value of current season ones. Despite Bicester Village being a full of brands shopping outlets, you would be surprised as to how recent some of the stock is. My motto is to try and make regular trips down there to have a scout, because sometime you can get really lucky (like me this time!). I wouldn't go in search of the latest Gucci Dionysus at a discount (although you never know sometimes) however your forever items like kitchenware from Le Creuset, bikinis from Missoni, candles from Penhaligon's, PJs from Ralph Lauren, skinny jeans from Levis, a clutch from Saint Laurent you're onto a winner!
I eyed this gorgeous Smythson Panama FOUR tier jewellery box as soon as I entered the Smythson outlet. I usually get card wallets or miniature diaries from there however this was just calling my name, and at a quarter of the price that they usually retail them for. Straight away it was a yes from me and now here it is sitting with my growing collections of trinkets, all in one place and safe where I can see them. Thanks Bicester Village for a wonderful surprise at Smythson, I can't wait till my next trip. I have put lots of shopping options below for where you can buy my bits and pieces, unfortunately not the Smythson jewellery box though you would have head over to outlet at Bicester Village for that. x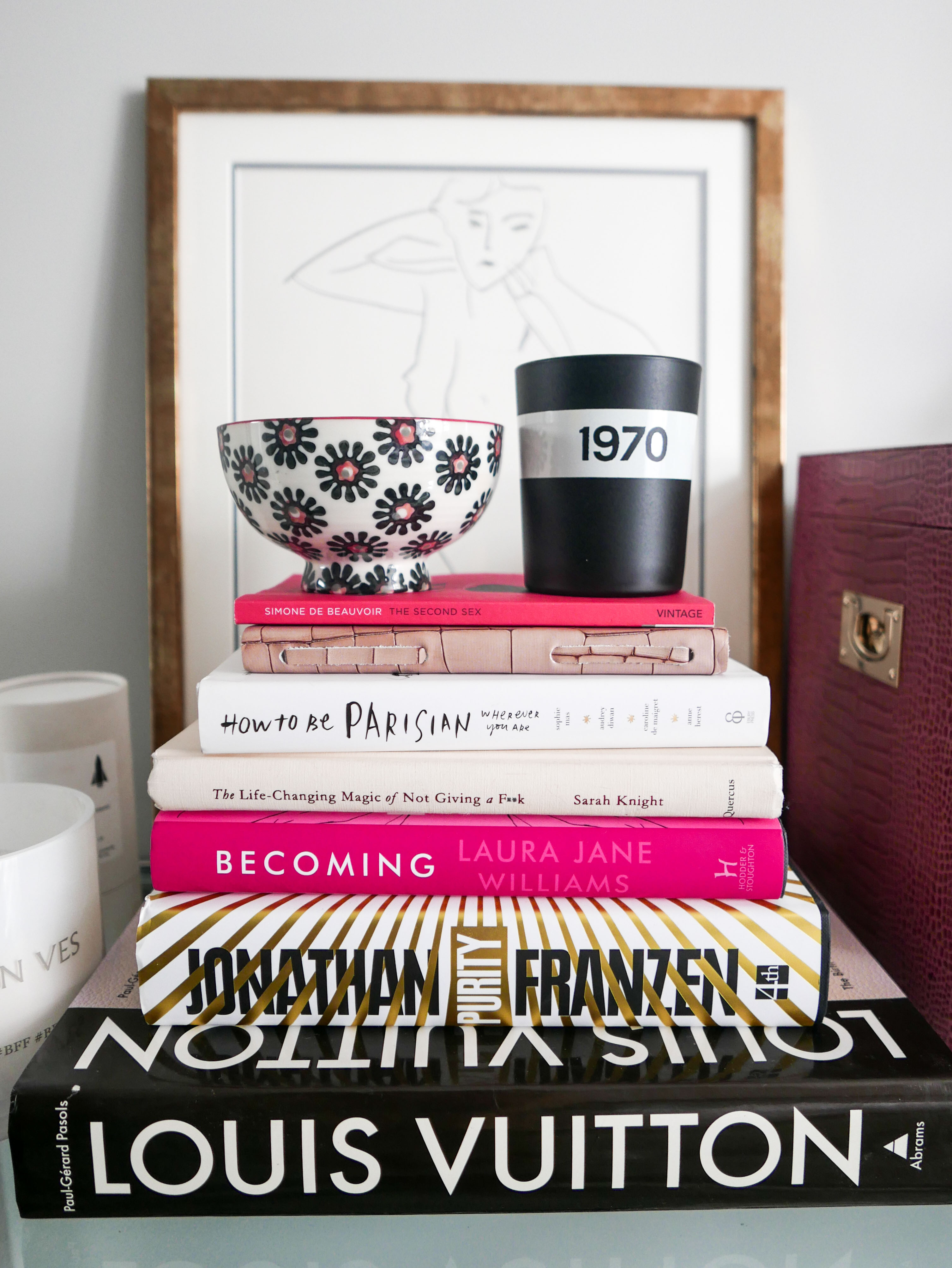 BOOKS
Louis Vuitton | Becoming by Laura Jane Wiliams | Purity by Jonathan Franzen| The Life Changing Magic of Not Giving a Fuck  by Sarah Knight | How to Be Parisian | Leather notebook | The Second Sex by Simon De Beauvoir  | 1970 candle by Bella Freud | Ceramic bowl by Anthropologie
Dinny Hall | Missoma | Georg Jensen | Fendi | Maria Black | Astrid and Miyu | Monica Vinader | Lola and Grace | Topshop | Ora Pearls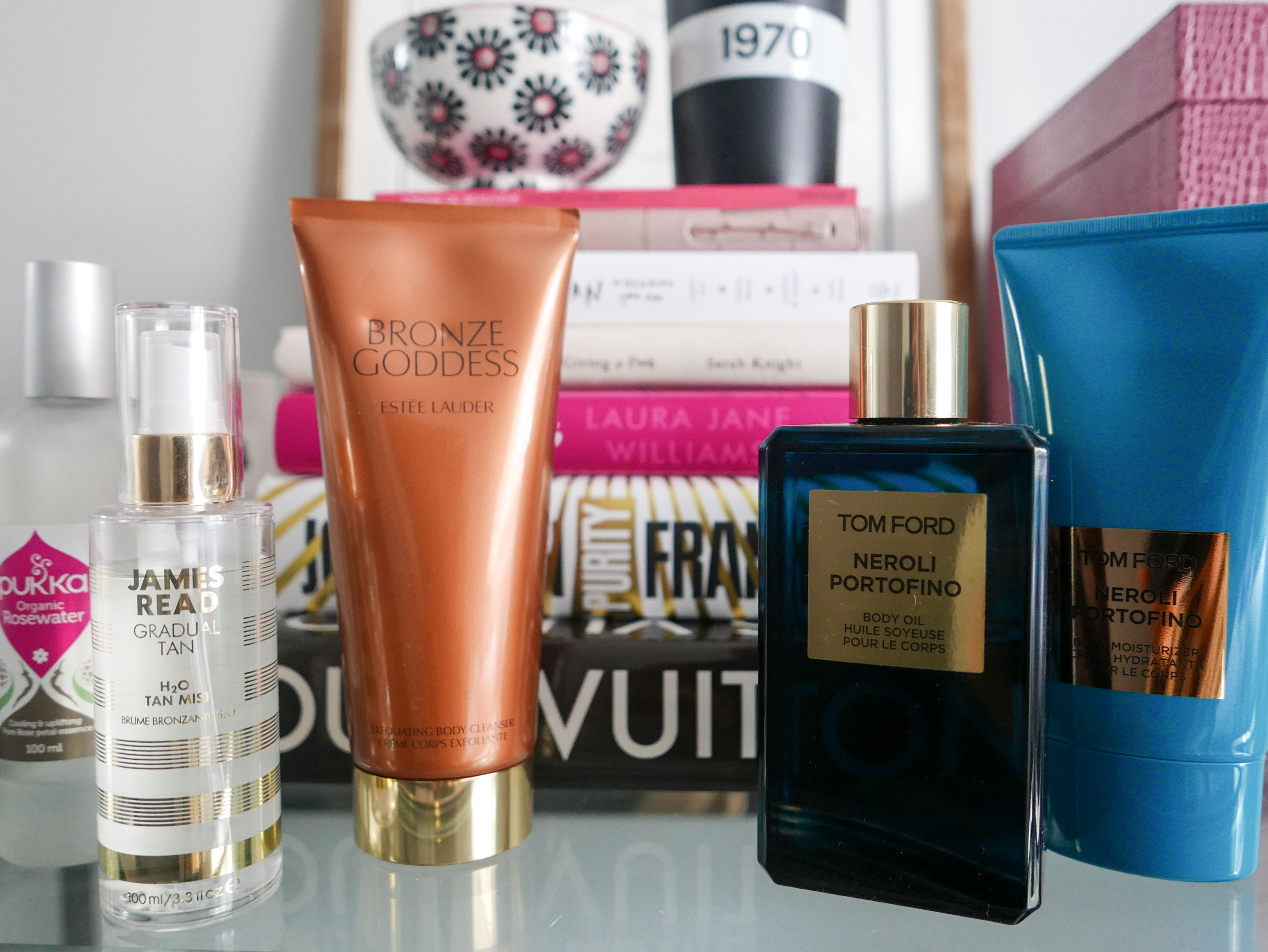 Smythson Panama jewellery box | Smythson outlet at Bicester Village 

Deco mirror and Matisse drawing edition in gold frame | Sunbury antique fair at Kempton Park
Gold cage basket | H&M Home
White ceramic bowl with lid | Absolute Flowers and Home
Flower print bowl | Anthropologie
H2O Tan Mist | James Read
Bronze Goddess | Estee Lauder
Neroli Portofino body oil | Tom Ford
Neroli Portofino body moisturiser | Tom Ford
Basil & Neroli Cologne | Jo Malone London

KavitaCola x