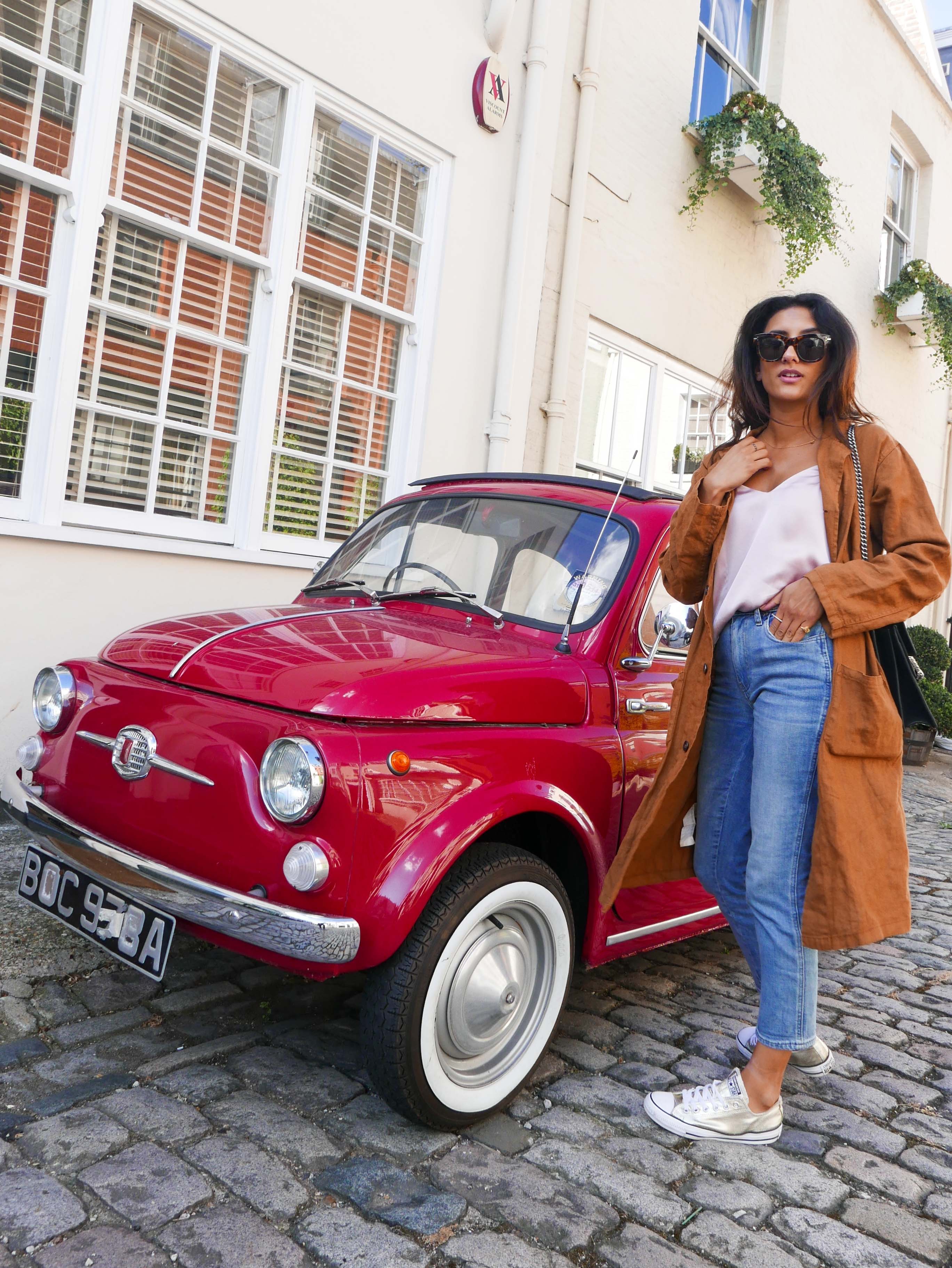 Taking it right down to the basics today by wearing I feel most comfortable in, a great pair of jeans. When everything else is variable I find that styling becomes easier and only relies upon a few conventions, and that's some simple and good quality pieces to revolve around a great pair of jeans. If weather lets me wear them, I love a slippery silk top. I recently can't get enough of them. I have begun to triple them up on the hangers in my cupboards because I like so many different variations of nude or black. This one is from New Look which have a great selection at the moment (i'll attach a bunch of options below).
I have had a lot of questions on my social media regarding what jeans I'm wearing and these in particular are by Gap – a recent pick up. I'm a slight late comer to being a straight jean convert, as I always felt most comfortable in skinnies. I feel as though there are an abundance of denim styles available now that are all very much in fashion, so it really is just about what you want to have fun with and feel comfortable in. Honing in on my favourite cut at the moment are indeed are the straight leg. It has to have a slight pull on the hips and preferably a higher waist too, for elongating purposes. To a squinted eye they could almost pass as a skinny jean however they have the perfect level of anti fit all the way down, so aren't completely clinging on to your legs.
These jeans are also a lovely example of not having to spend over £200 for a pair of good quality jeans, as these come at a pleasant £49. Moving on down to the feet I'm kind of obsessed with my metallic converse at the moment. Forever winning on their comfort factor, the new array of metallic Chuck Taylor Converse out at the moment are perfect for adding some sparkle to a fairly tame and muted outfit.
Check out my full outfit details below and more options of my favourite high street tanks and Converse below. Of course my Gucci bag is still going strong. I look forward to switching this up soon, one can only hope that Santa (to myself) might come early. x
Converse | Net-a-Porter
Jeans | Gap
Linen trench | Mango (similar here)
Slip tank top | New Look
Large ring | Monica Vinader
Gold rose pinky ring | Leivan Kash
Sunglasses | Celine
Bag | Gucci

KavitaCola x