You know when you come across a one piece outfit and you're like ahhh… that feeling that you've just won something. The perfect outfit for special event that's so easy to wear, yet is designer and stands out as something not just 'off-the-rack'. You know year upon year you will pull out of your cupboard and it wont date. I think I have found my favourite jumpsuit yet!
Seren London; a new brand of silk jumpsuits, each with different cuts and shapes which you can mix and match with their unique designed prints. The silk is that of a heavier kind so falls with ease, and when you are out you're not worried about it creasing when you sit down. It's not often that I come across a jumpsuit that fits so well on my frame which is 5 foot 4 on the slightly smaller side. This particular jumpsuit called 'The Heyday' has a tie at the back of the neck to suit all lengths, shapes and sizes.
All of the styles are designed to fit and loosely skim the body with that seventies style hang which I love. Infact anything with a touch of seventies I'm obsessed with. In this look I have dressed it up with the more blingy jewellery pieces that I have in my wardrobe like my Maria Black long necklace and my Rosie Fortescue Jewellery handcuff to go glam to the max. My new Saint Laurent clutch as seen in previous blog post I think sobers out the look making it over all chic.
A little beauty note too: When I'm really glammed up head to toe, it's quite nice to go with a fuss free hairstyle as the outfit 'speaks for itself' (repeat), as I think a big blow dry look is slightly takes the 'cool' away from the 'glam' if you know what I mean. This look kind of reminds me that something Jenny from Forest Gump would have warn in her hippie chic phase. Love that film. Check out the full outfit details below. x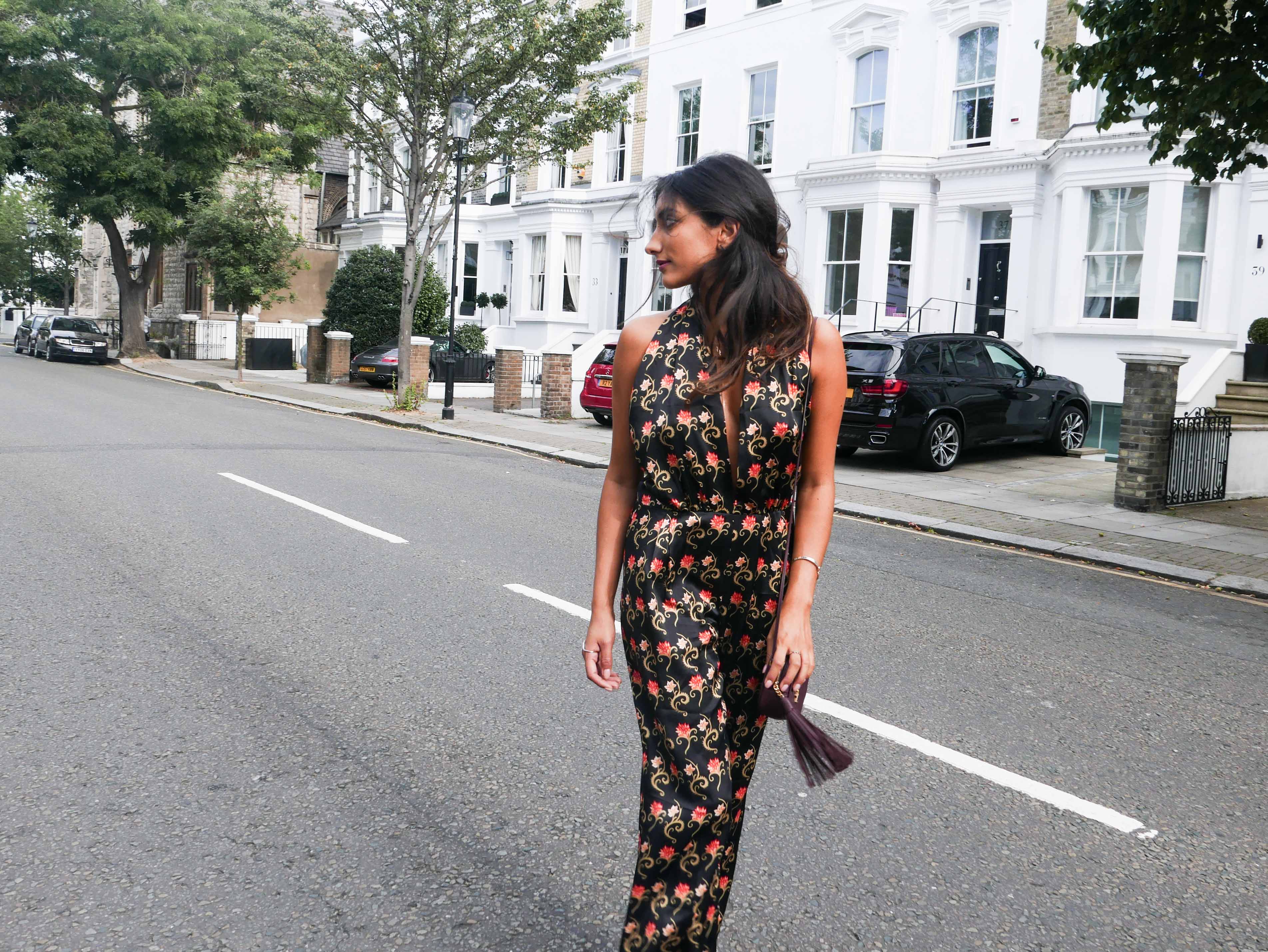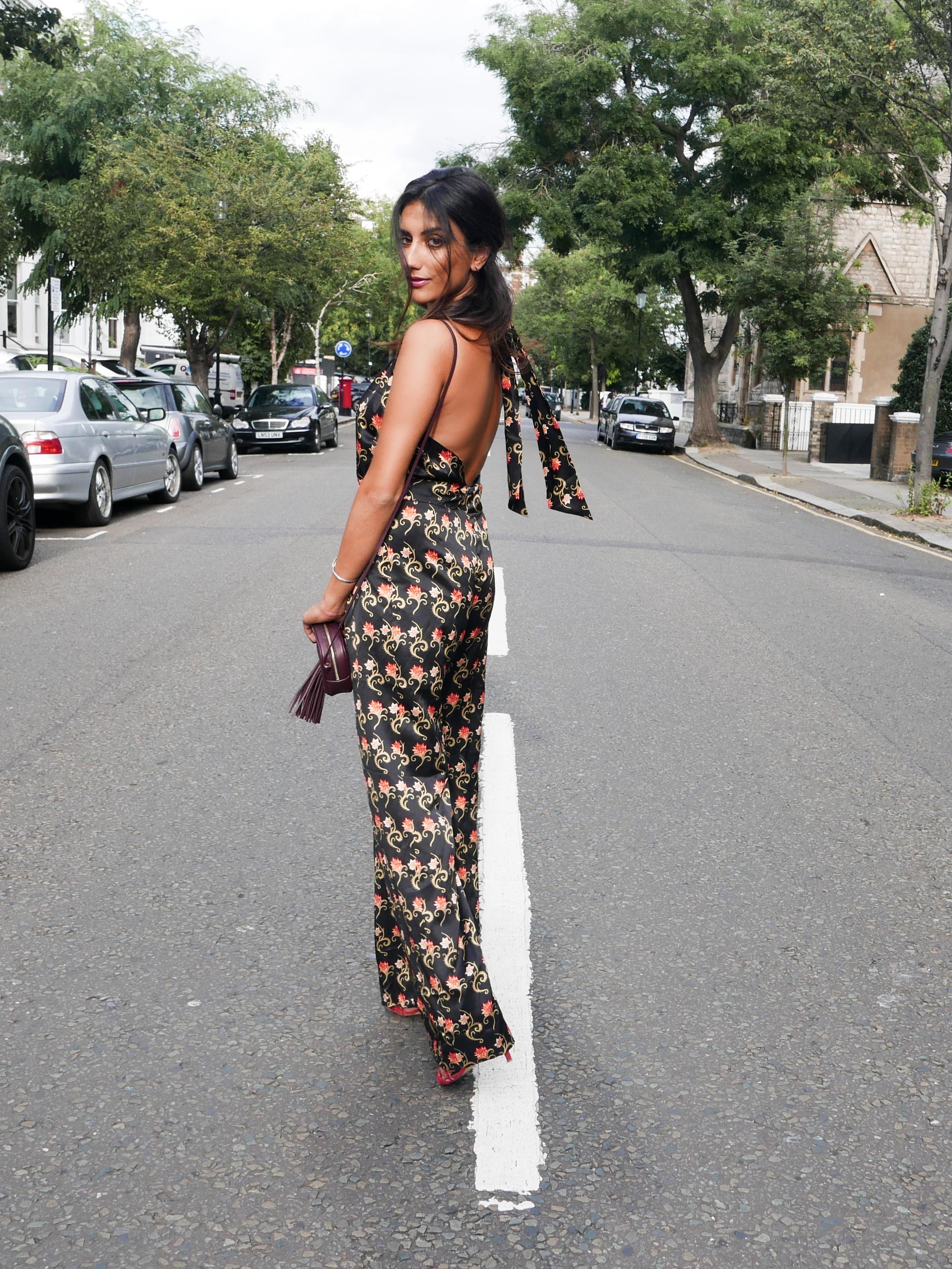 Jumpsuit | Seren London
Bangle | Georg Jensen 
Hand cuff | Rosie Fortescue Jewellery
Gold necklace | Maria Black
Suede cut out shoes | old Rupert Sanderson (similar here)
Handbag | Saint Laurent
Lipstick | Colin by Tom Ford
Kavita Cola x