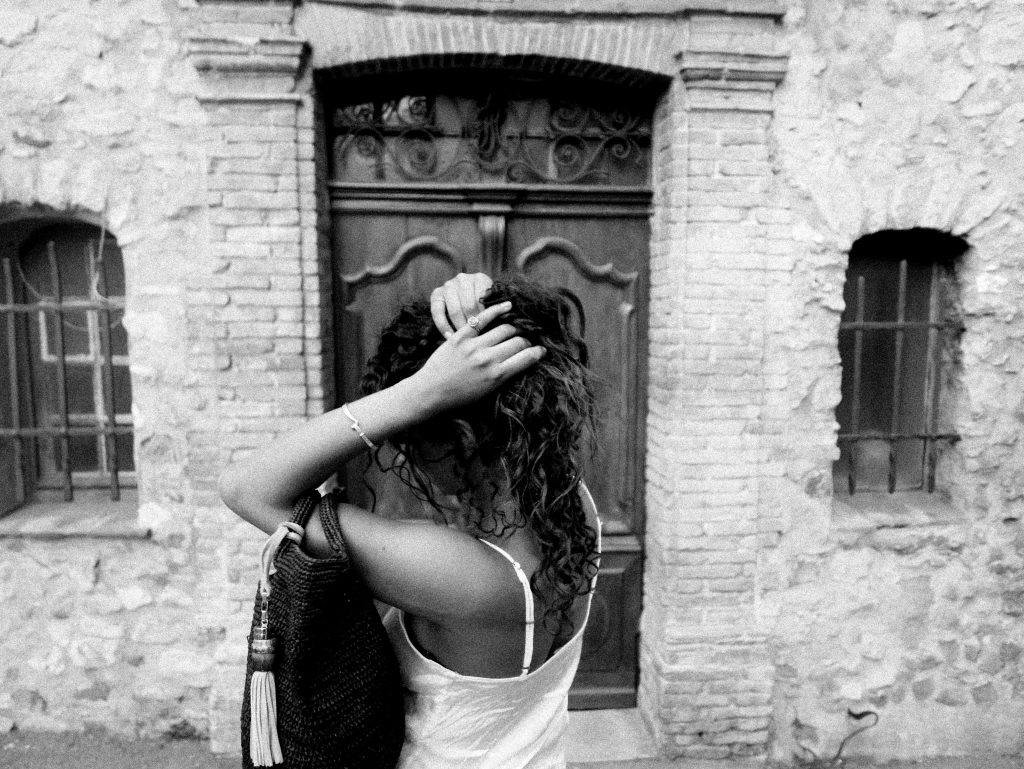 The bangle is something everyone has a run in with at some point of their jewel-drobe. Whether it's a special birthday or a present from a loved one they hold a long term significance like no other. Georg Jensen beautiful Torun bangle has taken me on a tangent from my usual choice of super dainty and chain like and delicate gold jewellery choices. I quite enjoyed the clash of the bangle being rather lady like and more grown up, whilst wearing denim shorts and high street tops to still make me feel like the teenager I sometimes think I am with my holiday fashion choices.
With careful consideration towards form and function, the Georg Jensen Torun sterling silver bangle with the little clasp in 18 carat gold makes it ultra feminine whilst holding it's structure perfectly. I didn't take it off in France for two weeks this summer, wearing it in the sea and sun it's still as good as new. I feel like I have officially entered the realms of wearing 'proper' jewellery and this very special bangle by Georg Jensen, the Copenhagen born brand representing beautiful craftsmanship and timeless design since 1904 is my perfect entry. All shopping credits below. x
Photos taken in the village of Biot in France.
18ct yellow-gold and sterling silver bangle by Georg Jensen
Beach bag by Heidi Klein
Tank top by Brandy and Melville
Hair by the sea (like the actual ocean) with some sun protector by Aveda.

KavitaCola x