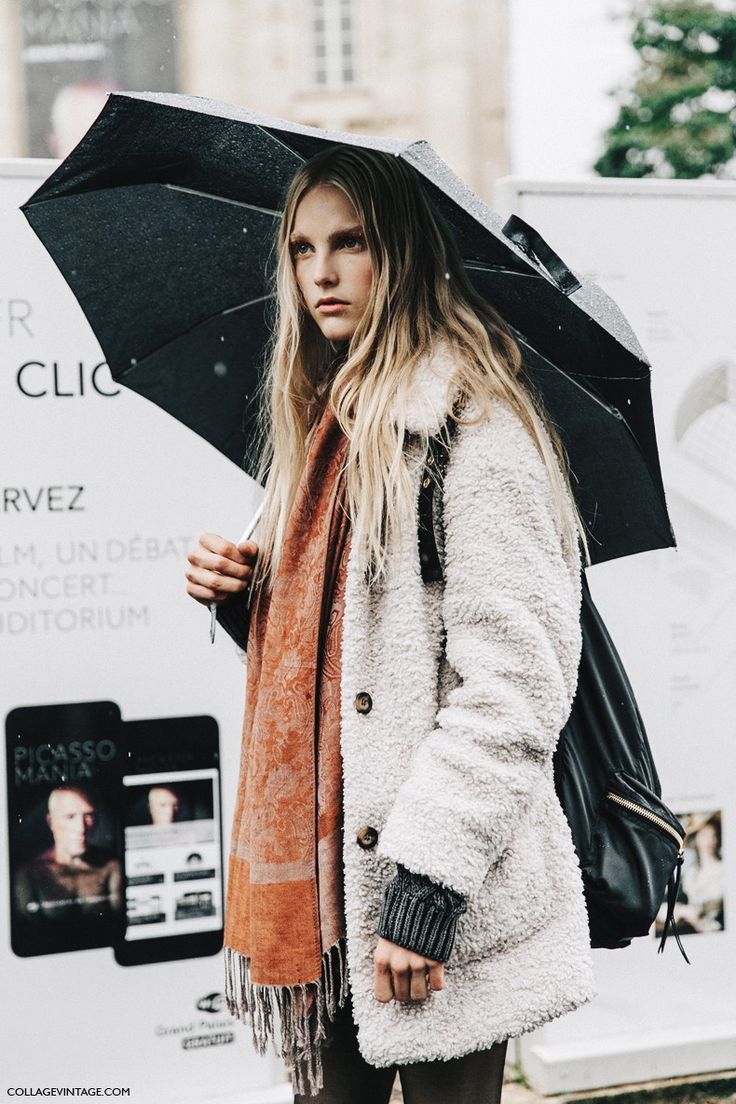 I thought I'd put some of my favourite wardrobe classic looks that keep me inspired in the sunless months. I'm a much better person all round when it's warmer and the sun is shining, hence gearing into my winter wardrobe requires a little bit more inspiration. I also find that I end up wearing jeans and chunky knits with boots all the time, which I absolutely love, however can get a slightly repetitive. I have tried to switch it up a little bit below, like putting a pair of evening stilettos with it instead.
In this post I have selected some looks that I love from Tumblr and Pinterest (obsessed) and put some shopping options below each look with some of the details and winter touches that inspire me. Again simplicity still runs strong here, as for me it's the subtleties that make your styling look cool.
Socks and sandals: Instead of boots
I love this look from the Man Repeller, one of my favourite bloggers for her brutal honesty and eclectic style. I love this look with just a simple jumper, plain grey jeans, some sandals styled with black socks – amazing, and a perfect way to make use out of a shoe that you might only wear when the weather lets you. Red lipstick to finish it off and brighten the solemn colouring is a winner.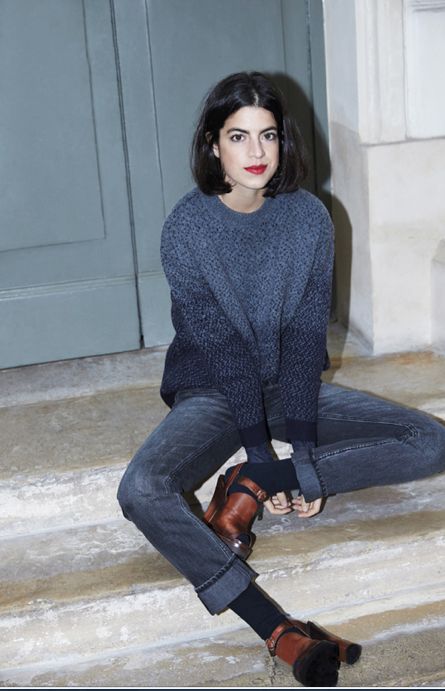 Black stockings and skirts
Oops Alexa does it again. Black stockings can be a real game changer. I love how Alexa has mixed colours from a similar colour palette all in one look, so it's the silhouette here that makes the look. Obviously she has amazing pins, but black stockings can be slimming too. Perfectly touched with some candy floss coloured sunglasses.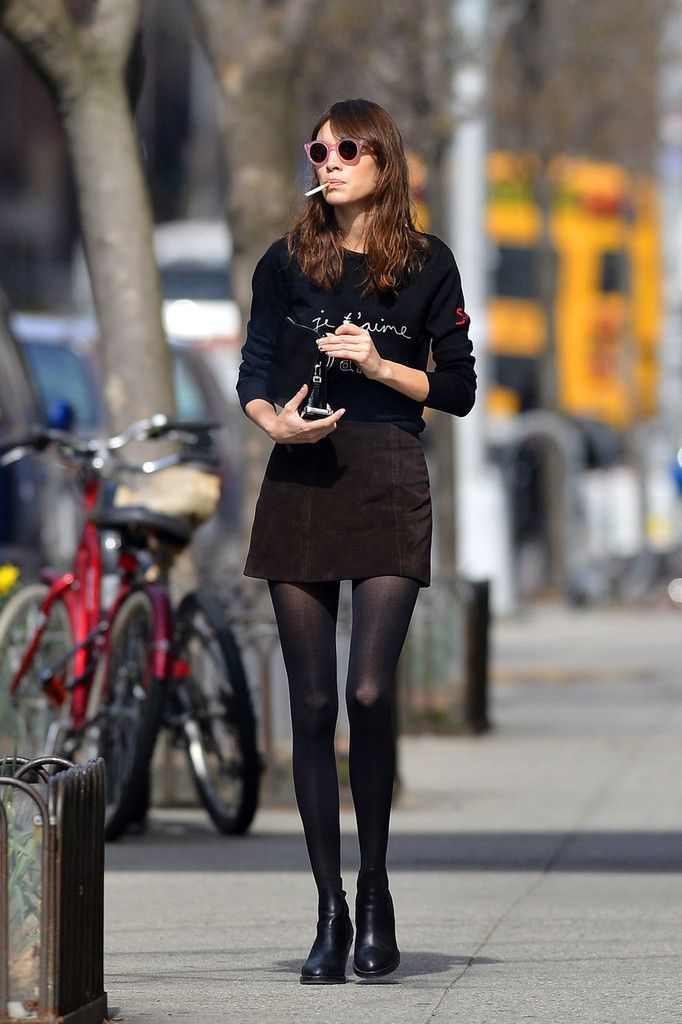 Jumpers and sandals
Ok so you might end up with cold tootsies but at least the oversized jumper will keep you warm? Love this for a dinner out or fancy drinks at a friends place. Good way to switch it up from boots too.


Silk Bomber Jacket
There is always a few floating around the winter and summer high fashion collections. I'm kind of obsessed with one from Gucci at the moment. Usually Topshop, River Island or Asos will bring one out at some point in the year. Everyone needs a silk bomber to spice up a look.

Oversize Coat
If you have read any of my previous blogposts you'll know that I'm a huge fan of oversized coats. Super cool, French and effortless. With jeans and T shirts they are the dream. Just ensure you have a nice blow dry and you're jewellery is on point and you're good to take on pretty much anything.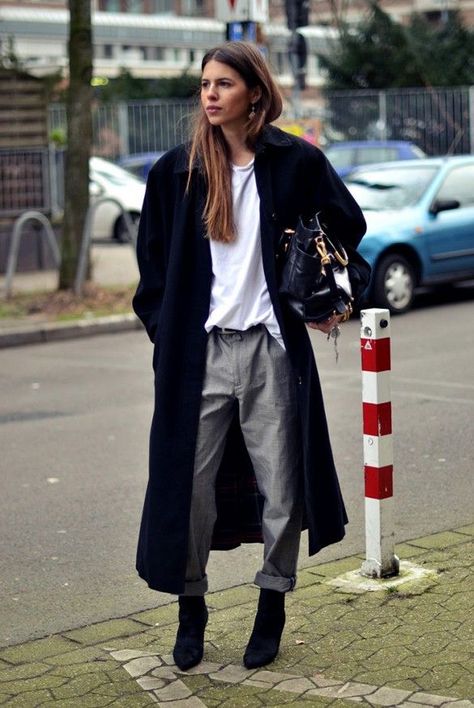 Wool Skirt
There are lots of choices of wool skirts in the shops at the moment and they are a good alternative to jeans. I do love an over the knee skirt; they are chic and warn with something casual and simple like a nude knit it can really smarten up a daytime look. Lovely look below with some black booties and that gorgeous Proenza Schouler bag.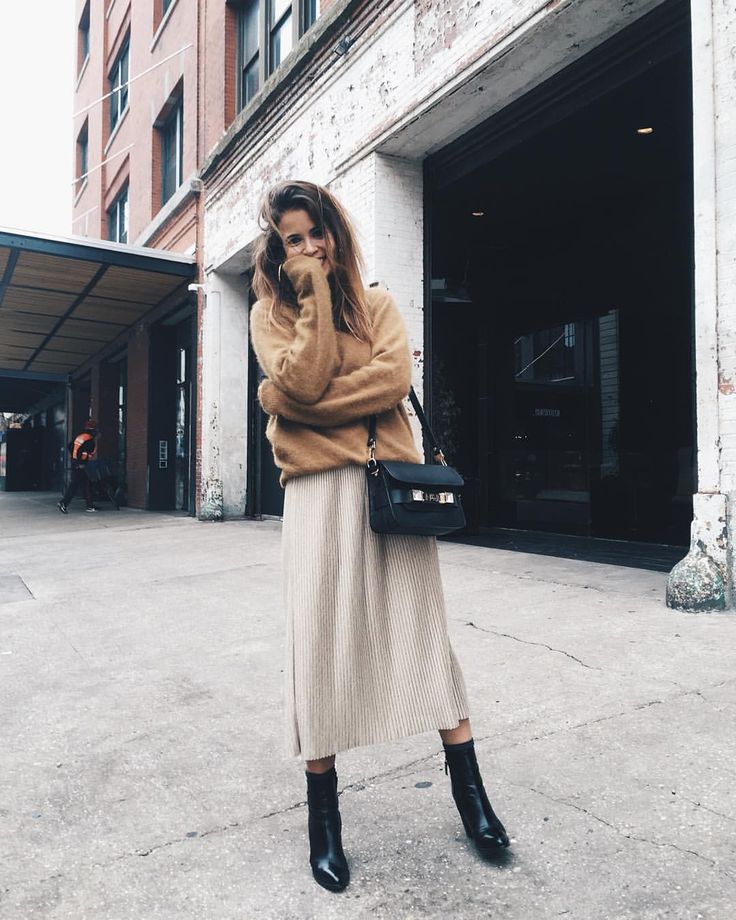 Dungarees
Always a funny one aren't they; dungarees. I think they definitely require an element of confidence to be worn, but when done right they really do look great whilst being comfortable. I love this look below with a white T-shirt and one of your favourite handbags. Great look with trainers or a boot of some sort.

Fluffy Coats
A neutral and utilitarian coat that I can see withstanding a few seasons. This is a major plus as we love to try and invest into something that will last a lifetime (or at least a while). There are so many lovely options available at the moment so check them out below.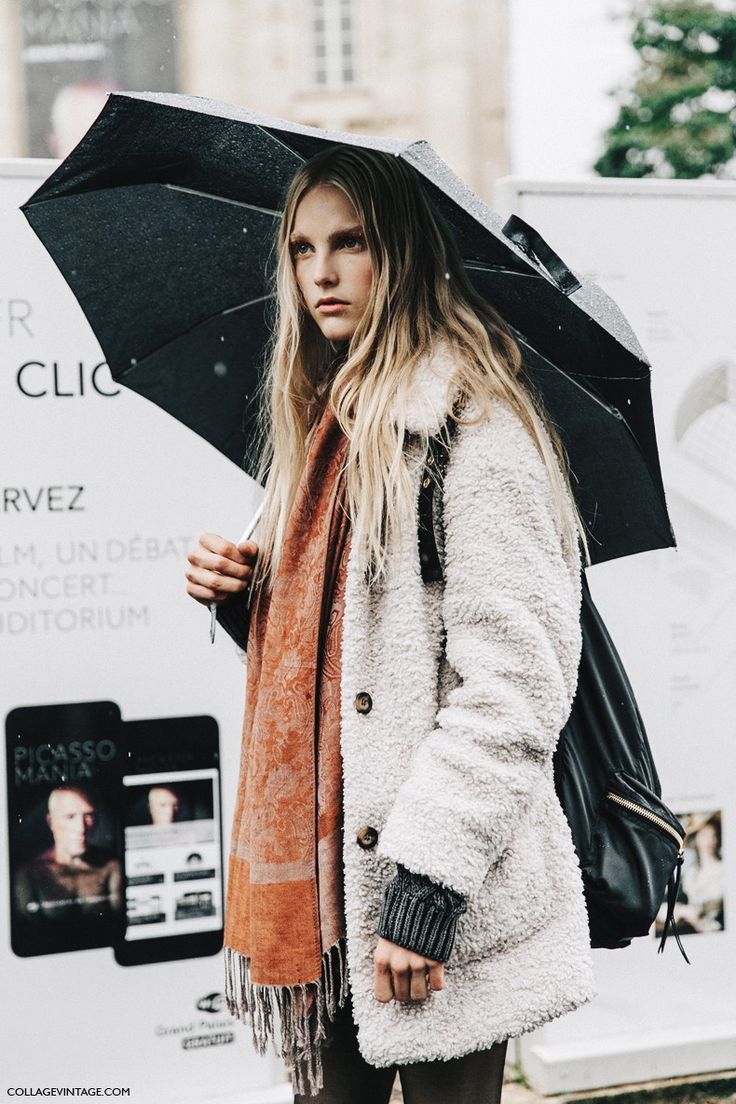 KavitaCola x