You may cringe at the thought of 'winter' and 'bare legs' in the same sentence, however, with this piece I aim to bring the two together in an epic clash. Cool winter tones with chic summery inspo, legs out and all. Materials here are the key. I picked up this suede skirt on my trip to LA last year, from one of my favourite Stateside go to stores, The Reformation. There is a vintage aura to the brand where everything modernised and crafted to fit beautifully.
Of course, staples I continue to revert to in the winter months: cashmere jumpers. Nowadays cashmere is accessible to most budgets. You can of course spend 6 months worth of rent at Loro Piana OR you can pick up a classic comfy boyfriend cashmere sweater at the Outnet or even Zara for less than £100. This jumper is a small menswear piece from the cashmere collection at Uniqlo. Crazy versatile, I love wearing it around the house at home as it makes me feel light, luxurious and bundled up all at once, or, layer it with t-shirts or undercoats and in this case style it up with a weighty suede skirt.
My mother drilled into me from a very young age, that its one of the other: if your bum is out then your boobs are in, if the legs are out the arms are in, especially during winter months theres no excuse. Don't be basic, don't be a nun either. Paired with an old school Gucci clutch, a throwback from one of my favourite vintage shops in Notting Hill called Rellik. To polish off the look I teamed my black biker Balenciaga boots. I have a slight hoarding problem with black boots in general. I'm working on it. Full outfit details below.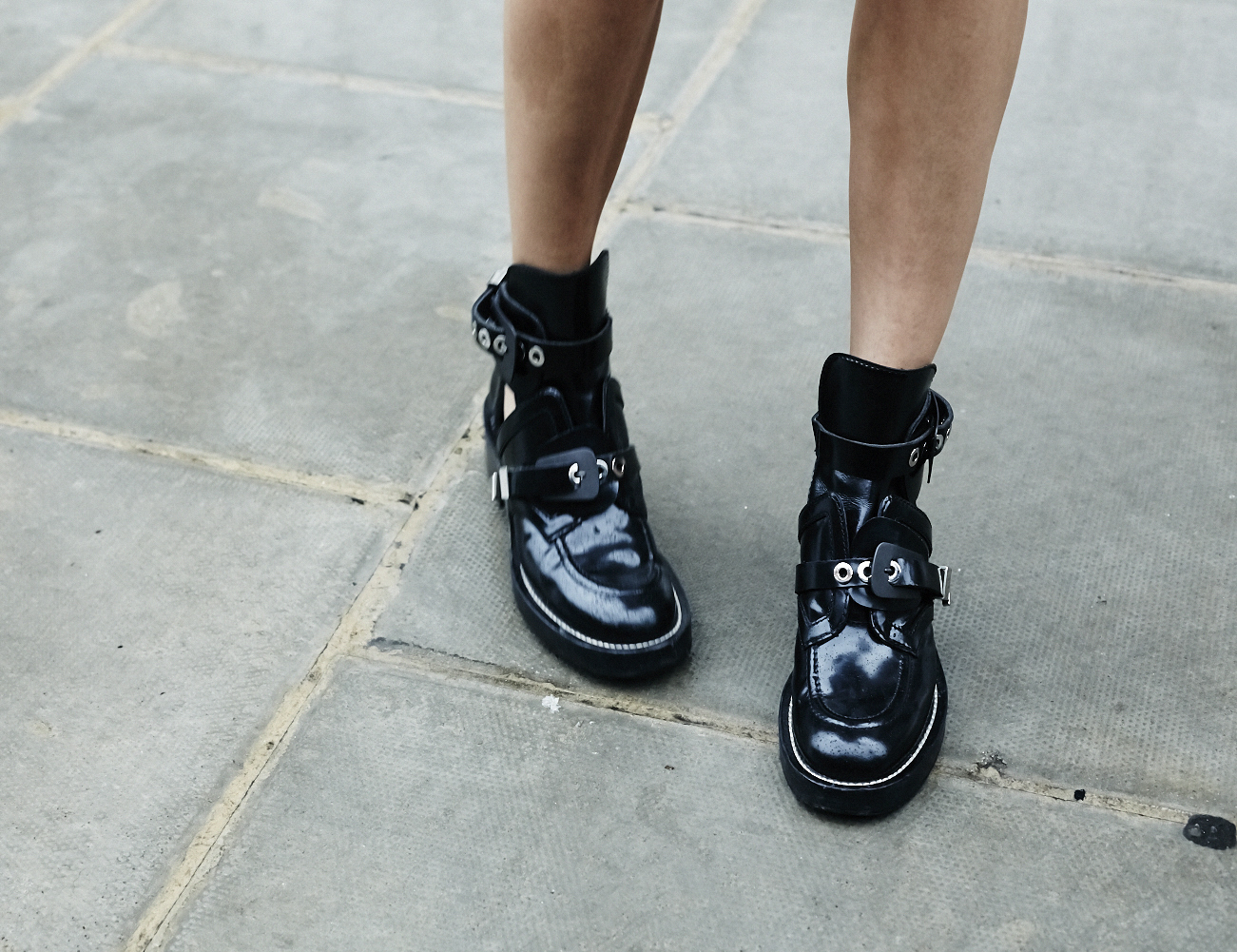 Cashmere grey menswear jumper | Uniqlo
Suede skirt by Reformation | Similar from Miss Selfridge
Biker boots | Balenciaga
Vintage clutch bag by Gucci | Rellik London
Watch | Cartier
Sunglasses by Celine | Harrods
KavitaCola x