I have always been dubious of one piece bathing suits. Mainly because of the small window of opportunity that I get to be in beach attire and once there I'm all over the tanning game – which we all know the one piece doesn't bode well with.
I recently came across this above backless gem from Princesse Tam Tam which is usually one of my favourite go to brands for underwear and sleepwear. This one piece wonder has surpassed all doubts as it's just too pretty to resist with the low-cut back and gorgeous cross back fastening. It certainly allowed me to take some time away from focussed tanning and designate a spot for beach dwelling when the clouds came out on a recent trip with my girlfriends to The Algarve in Portugal. The full outfit was brought to life with some of my old time favourites; full credits are below. x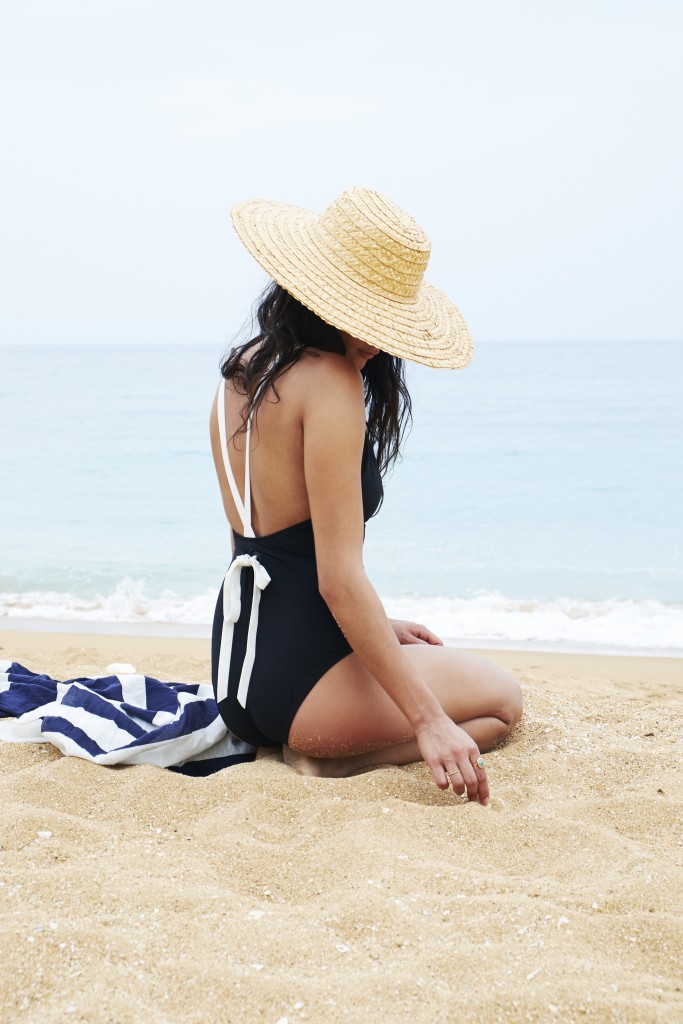 Swimming Costume – Princesse Tam Tam
Watch – Larsson and Jennings
Sandals – Ancient Greek Sandals
Beach Sarong – Princesse Tam Tam
Post in collaboration with Princesse Tam Tam.
Photos by Ella Parkes