From when I started writing this blog one of my main focuses in fashion is simplicity. Like Coco Chanel's one of many quotes:
'Simplicity is the keynote of all true elegance'
As much as I like a LOT of different styles and looks, I myself do try to keep it simple. Mainly because when I try to over style and overdo a look with all the bits and bobs, I feel consumed by the 'look' as opposed just wearing the look. A bit like how I feel when I'm nervous or slightly unprepared for something. You know when you have those days and you find yourself flapping around your wardrobe overthinking your outfit?
The best thing is to resort to something basic, like this plain red tea dress, sharpen it up with a black wing and a low key up do on your hair – there we go. Without realising it I feel way more powerful keeping it super simple ANY DAY. If you don't understand your look, then don't wear it. Remember underneath all those clothes there is a whole lot of personality and human going on there, so you have to allow it to shine and let your clothes help you do it – not entirely swamp you. You will have seen these shoes and bags on the blog before; they are my comforts at the moment.
My jewellery is all from Tada and Toy, an awesome jewellery brand where I am offering 15% off everything using my code 'tribekavita'. One of my favourites is the star cuff, you don't need a piercing either! All outfit details below. x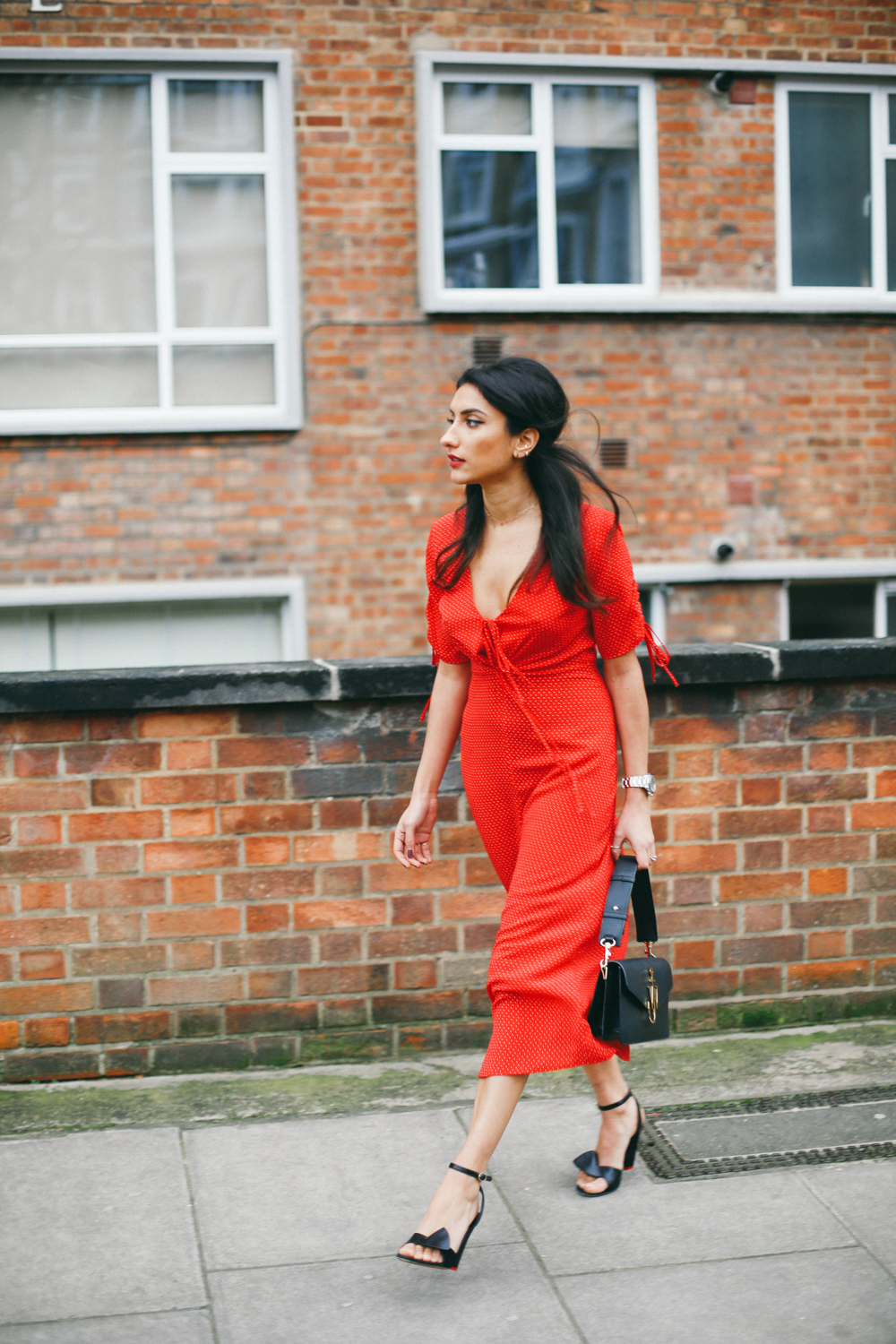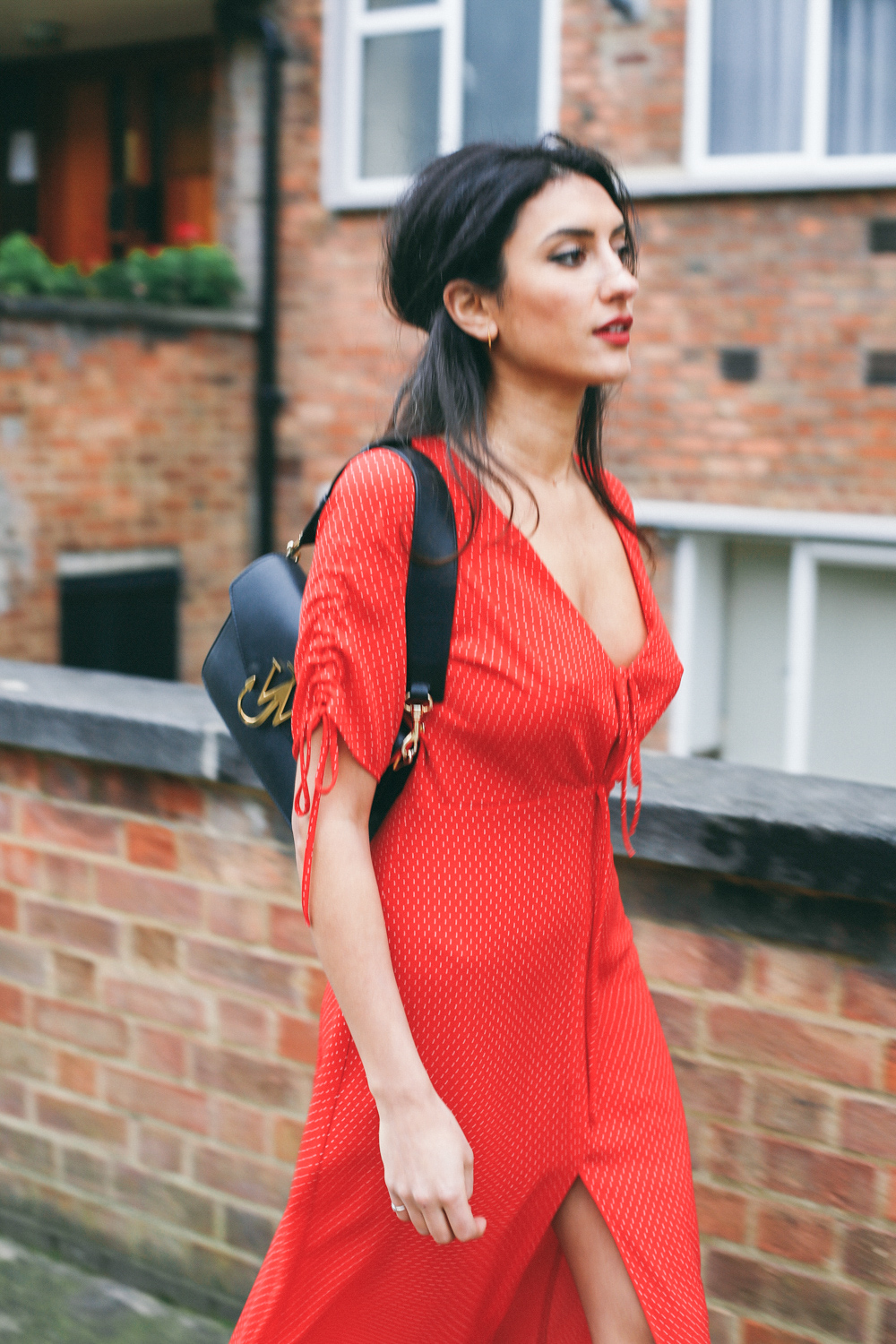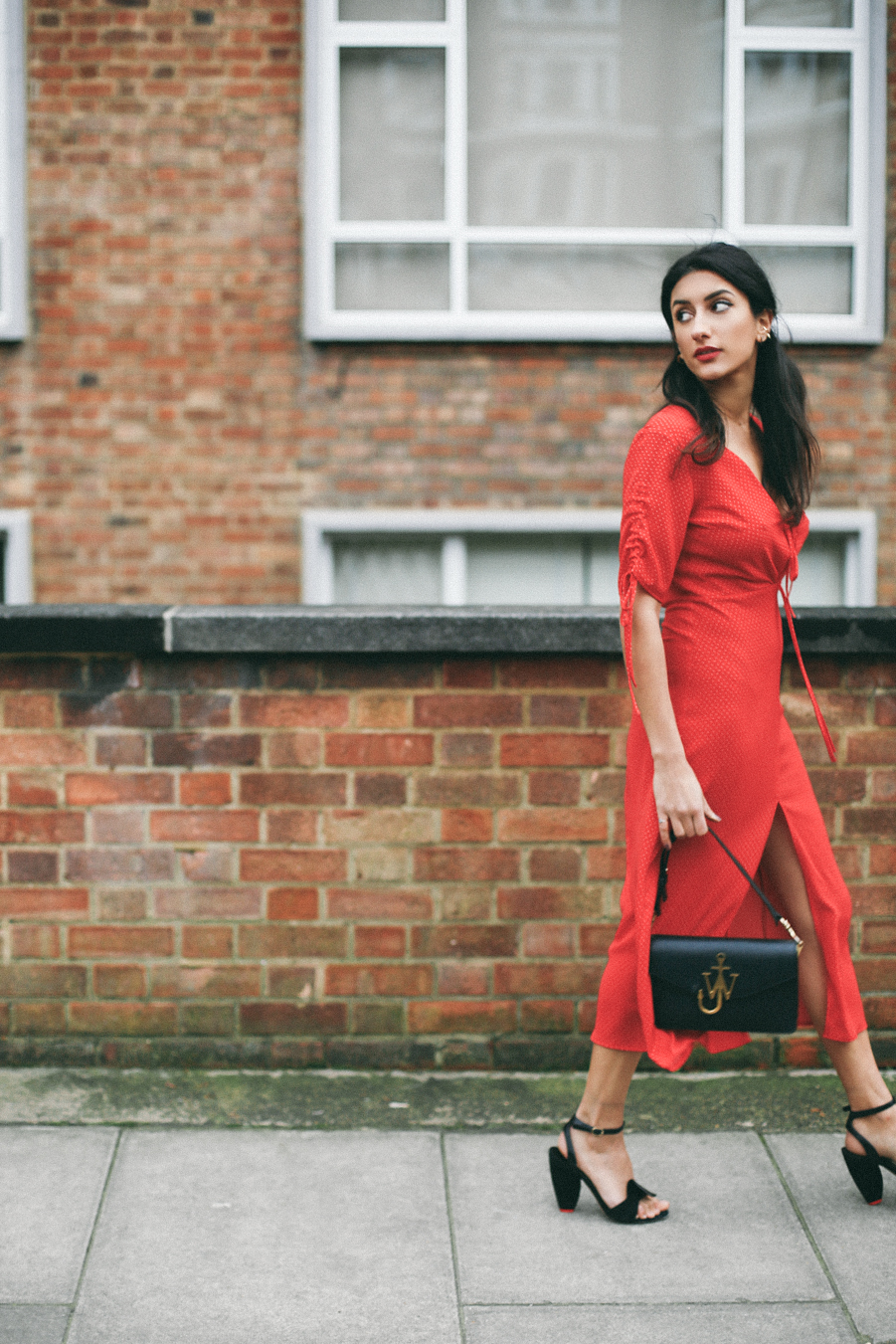 Sandals | Celine (similar here)
Lips | Nars (Luxembourg)
Black liquid liner | Rimmel London
Bag | JW Anderson
Jewellery | Tada and Toy ( for 15% off use my code 'tribekavita' )
Thin 'K' rose gold necklace | Aurum and Grey

Kavita Cola x