So… We're pregnant… I'm pregnant! I'm well into month 5 now (above). 🙂
(above on the honeymoon wearing Solid & Striped)
The answer is yes, it's honeymoon baby (lol). I found out I was pregnant a week after we landed from our wedding followed by our honeymoon in India. I won't lie, it was an absolute shocker that it happened so soon but a very happy over the moon kind of shocker indeed. Being pregnant is such a grand milestone in life which you never expect to come straight away, so we're truly thankful to above and cannot wait for the next chapter of our life and marriage. I found out when I was only 5 weeks at that stage at the end of November we decided to keep it a total secret which has been quite fun… taking time to digest this wonderful news and the prospects ahead.
(above 9 weeks pregnant on the dot wearing Rouje)
I couldn't be more excited to finally be able to share this news over the blog, as I feel like the first trimester of my pregnancy I did feel rather disingenuous when posting content, constantly being aware of any kind of suspicion, as obviously it's been the biggest thing on my mind literally since we found out. It was really lovely finally sharing the news with our close friends and family on my 30th birthday back in January when I was 12 weeks. It allowed me a little social leeway as I've been feeling like a fraud by not drinking and generally being a massive, nesting and slightly antisocial homebird and just going to events that I really wanted to or had to be at.
(Bra by Simone Perele, Sana Jardin perfume)
I think the most engaging and compelling work I've done so far, is speaking the truth and being as real as I possibly can. So moving forward, I plan to bring to the blog, my photos and social media channels exactly that. No bullshit. There comes a point in the blogging sphere where there's a fine line to real life and what you want to portray online. Since it's such a personal thing that's been happening to my body, I have held off for a few reasons, and I can't believe I'm saying this but Kylie Jenner had a point – a zero tolerance for haters or toxicity of any kind, because when you have a baby on board, everything you're feeling does filter down to the little one.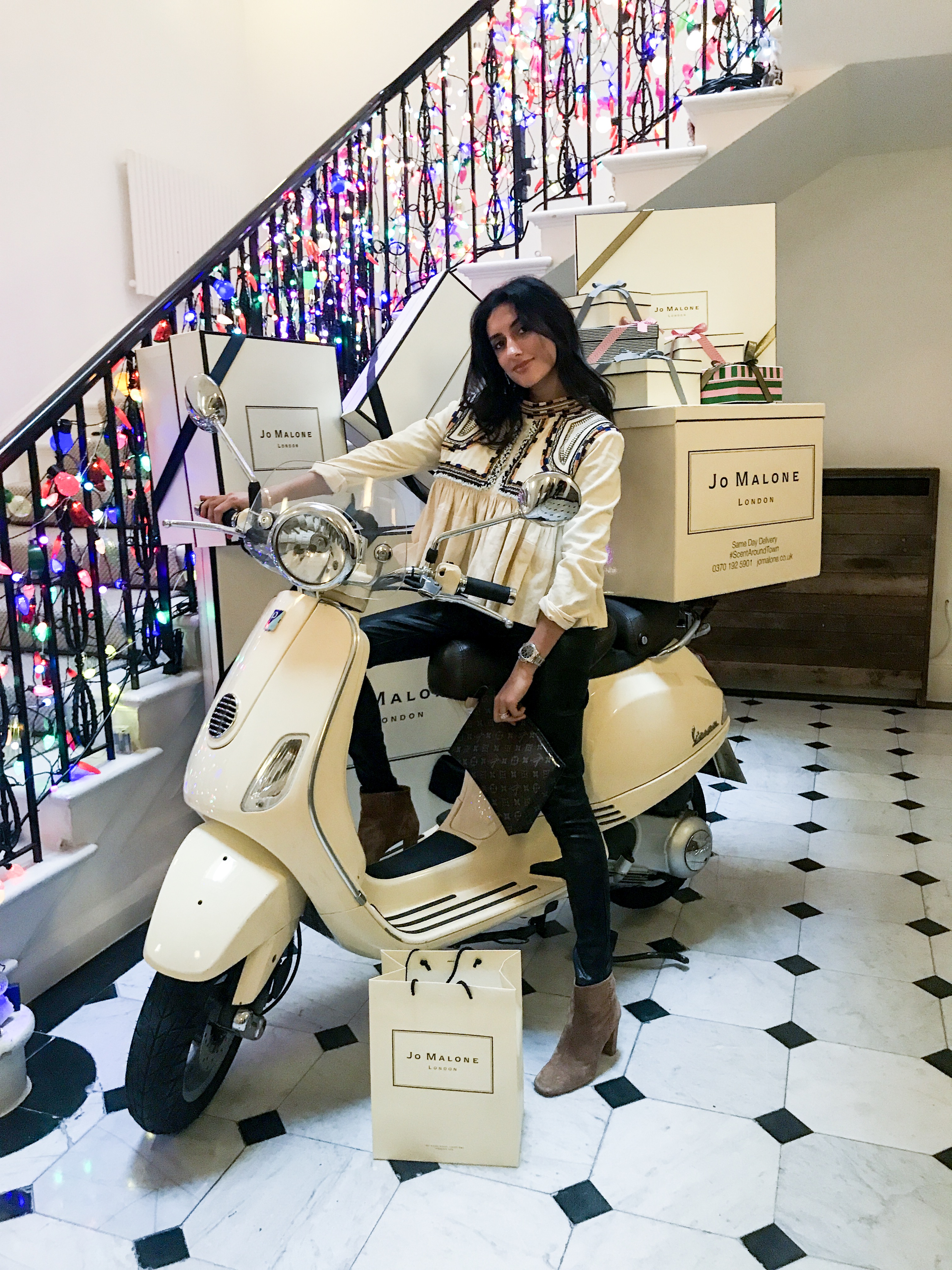 (7 weeks pregnant at The Jo Malone House)
I feel like after the wedding I had a huge shift for the better, of the kind of energy I wanted to be around. It was almost like my body was telling me something. It was an easy one to grasp quite early due to the crazy excitement and anticipation of a baby on the way! I think that's the most amazing thing about weddings is the people closest to you really do shine bright and bonds between friends strengthen whilst some completely fly out the window for whatever reason. Quite quickly in the early stages of my pregnancy I really had to shut out any negative energy with a zero tolerance for nonsense rule because it's a crucial time to stay happy and healthy for the life of a new little one growing inside.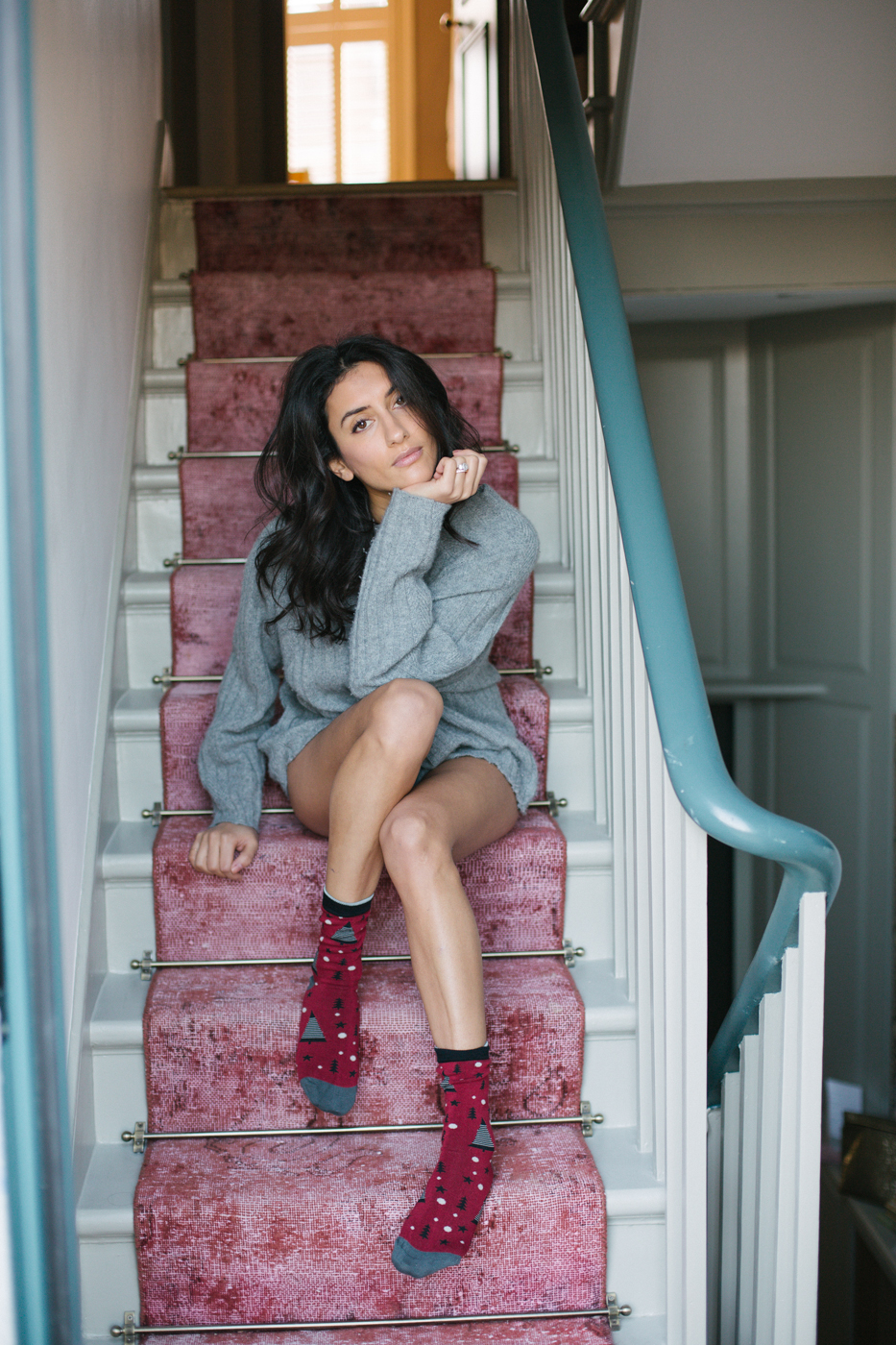 (above 10 weeks pregnant cashmere jumper by Mango)
Over the passed few months I have spent with my nearest and dearest, working on some super exciting collaborations for the blog, exercising, reading loads, catching up with my life, practising mindfulness, trying to cook again and enjoying married life finally with no grand international wedding to fret about around the corner.
(above 12 weeks pregnant at my 30th Birthday in glitter Jimmy Choos)
I have never been one of those girls who's obsessed about having babies and being a mum, I always felt that it would just happen when the time is right and when it does I'll take it in my stride and kind of just go with the flow (she says!)? So, so far when it's come to being pregnant,  preparing to be a mother, I have kept my left ear out for those wise words of wisdom that everyone wants to share, whilst reading a few books, listening to a few podcasts, trying to eat as healthy as I can (lol at my weird ass cravings though) and generally just going-with-the-flowing… so far that is. I'm aware that I might be saying all of the above with utmost naivety and understand the fact that I might be chewing my words in a few weeks or months but I figured why get all anxious, crazy and obsessed about every little detail when women have been doing this for centuries on every part of the globe. So far so good baby… right?
I have attached the bra I'm wearing above, the only maternity jeans I've been wearing plus a few beauty bits that I have found very useful in the early stages of pregnancy. Particularly the oil for my stomach from Elemis which rumour has it – Victoria Beckham used during all of her pregnancies. It's a slight upgrade from Bio-Oil for sure and if it's good for Becks it must be good enough for all! I have also listed below: some books, podcasts, Instagram accounts and movies that I've really been enjoying along the journey so far.

I can't wait to share more about my feelings during the first trimester in the coming weeks as well as some outfit posts catering to a little bump starting to show through now. Whilst pregnancy is very much my situation right now, I still plan to bring lots of the usual to the blog when it comes to thoughts and feelings about love and life in general, as well as the fashion and beauty bits which are forever ticking away. Until then, I would LOVE to hear people's thoughts, advice, lovely baby brand recommendations, maternity wear ideas, any great podcasts or books that I need to be tuning into, baby gender speculating and of course any questions you might have… it's all welcome!
Bra |  Wacoal
Hair | Chop by Philippe Tolimet | Styling by Haris Hair using the new range from Rahua
Baby or mum to be Instagram accounts | Danielle Bonnor, Laceinne, Arielle Noa Charnas for Something Navy, Pandora Sykes, Kathryn Ormerod, Alex Stedman for The Frugality, Leandra Medine for Man Repeller
Podcasts | The High Low – Episode 44: The UK's new minister for loneliness; & are we all actually children until we're 25
Books | The Bump Class, The Headspace Guide to a Mindful Pregnancy, What to Expect
Apps | The Bump (The cool app that compares the size of your baby to a fruit or vegetable every week), What to Expect (I love this for a weekly video on what your baby is getting up to inside)
Photography by Frances Davison
Kavita Cola x