A lovely morning spent scouring Topshop in search of six of my favourite party outfits for The Debrief.com. Following from my ongoing rant about simplicity on my blog, Christmas is one of the best occasions to throw some wild cards in there. Topshop has ticked off lots of different party trends to suit most do's, from your work party, family thing, to more of an intimate gathering. My rule of thumb is to always keep your brows and your nails looking fierce and the rest will follow… You can shop the looks directly below the changing room selfies.
The glitter jumpsuit
Not my usual vibe I must say, but an alternative to the dress and a good way of stepping out of my comfort zone. I am becoming more and more fond of all things lurex and sparkly. I'm also all about a purple fluffy clutch which I most definitely can use with my daytime jeans and t-shirt during the festive season – I always love killing two turtle doves with one stone.

Velvet
Velvet is a huge trend this season, and a good excuse to wear something a little bit more revealing – it's a heavier fabric, so you can get skimpy. You could always add a pair of plain or glitzy stockings to this look to give it a little bit extra, and I've lowered the height of heels here. I'm thinking this is a definite winner for christmas drinks with your girlfriends.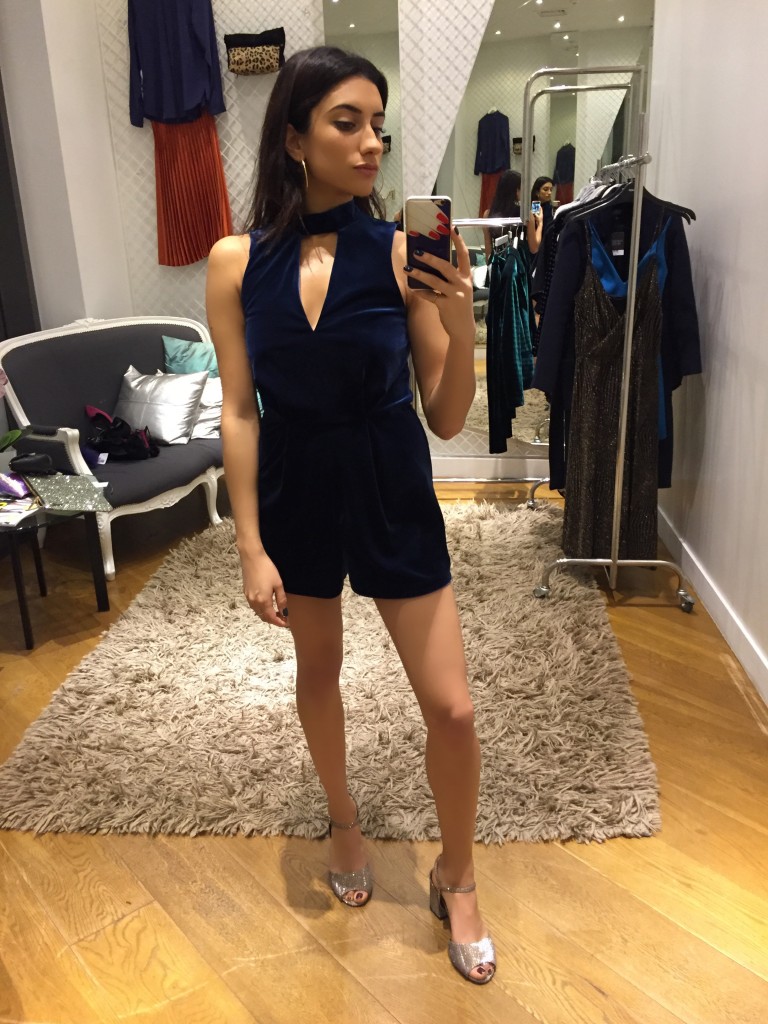 Metallic
Who doesn't need a lamé dress in their closet? I love the cut of this dress – the elegant waistline and below-the-knee hem. With this style of dress there is definitely room for some killer heels like these feathered sandals. Great for a more tame work event, yet makes a statement – this one is my favourite!

Ladylike chic
This reminds me of a modern take on a dress worn in The Sound Of Music. It's so old school and uber-feminine. There's something very seductive about wearing a little extra clothing sometimes in a party setting. This outfit will take you from family events to a hot night out on the town still feeling on trend.

Bodycon
I rarely go bodycon these days, but I think the best way to do it is to tone down the heels by making them something more chunky to look at – and go for some Marni-esque earrings like these tortoiseshell ones to style it up a little bit.

Cocktail hour
More often than not a coat can really define a look. I like to go choose something more muted when opting for a louder dress option like this little royal blue number. This is your quintessential party look with the metallic platforms – sturdy and balanced for some moving and shaking.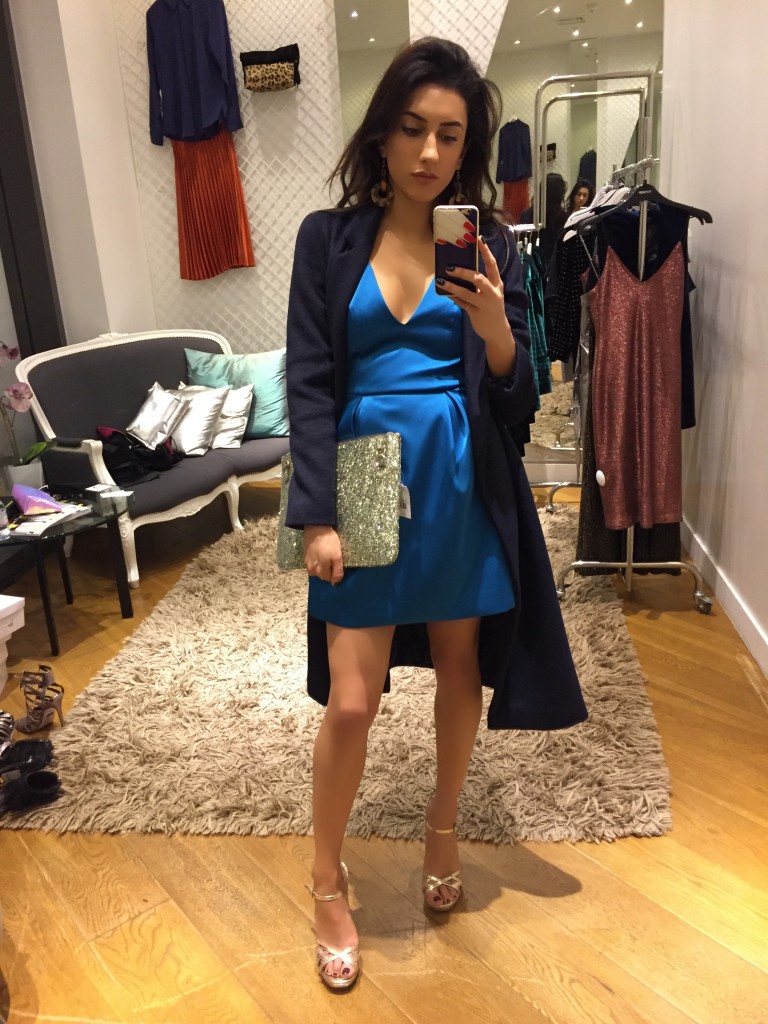 Happy Christmas party shopping!
Special thanks to The Debrief