Last week I had one of best mornings so far this summer at The Nap Station at The Old Truman Brewery in East London in collaboration with eve Sleep – The go-to mattress company which certainly gave me a spring to my step. Well…more of a bounce. Here's why…
'Be obsessed with solving the problem, not with the solution' – Jody Osborne
With an early start to the day I made it over to the Old Truman Brewery just off Brick Lane to be welcomed with lovely coffee by Black Box London, some healthy breakfast bites and an inspirational talk by Jody Orsborn who founded The Backscratchers. It was amazing to listen to the story of her journey towards starting her company that connects creative people and 'fixes' creative company problems. Until then I had no idea that her line of work, as an intermediary between creative people, even existed. More importantly her journey highlighted her ups and downs, dwelling more upon the evolution of her work and home life balance and how she became at ease with her state of uneasiness. This for me was most relatable, her words 'being obsessed with solving the problem, not the solution' stuck with me.
Whilst starting the experience of The Nap Station with some lovely inspirational words, I had the perfect morning of relaxation, coffee and catching up on some of my favourite magazines The Hole and Corner and i-D in one of the Nap Pods. I spend my time reflecting, drifting and obviously taking a few selfies and snap chats to share my experience. Whilst in my ultimate zone, it was great to experience the eve Mattress, more aptly described as some reincarnation of a cloud?! I now have one in my bedroom where I have the pleasure of a perfect sleep every night feeling bouncy and bright upon waking.
Finally a mattress company that has nailed it! I remember when I last bought a mattress, it felt like a minefield of options of random retailers, different opinions and extortionate prices for something that might actually not be suited. eve Sleep have streamlined this process by providing a simple and seamless process of buying your perfect mattress. Consisting of a new generation of memory foam, there are no springs attached. I was new to learn that springs in mattresses lose 16% of their support within the first year as they don't distribute pressure evenly. This new generation memory foam is super comfortable and evenly distributes this pressure, whilst not overheating and staying bouncy at the same time.
When I wake up in the morning I want to feel bright and uplifted, not heavy hot and bothered. This is the biggest difference I have found with eve. The Nap Station is definitely worth a try where you can kick back and enjoy the comfort of one of the power nap pods and get to test it out yourself. This place is only open until Sunday 10th of July and is well worth a visit on a work break or for a general time-out, especially if you are looking for a new mattress.
For £75 off your mattress purchase, use the code NAPSTATION
See the full visual story below. KavitaCola x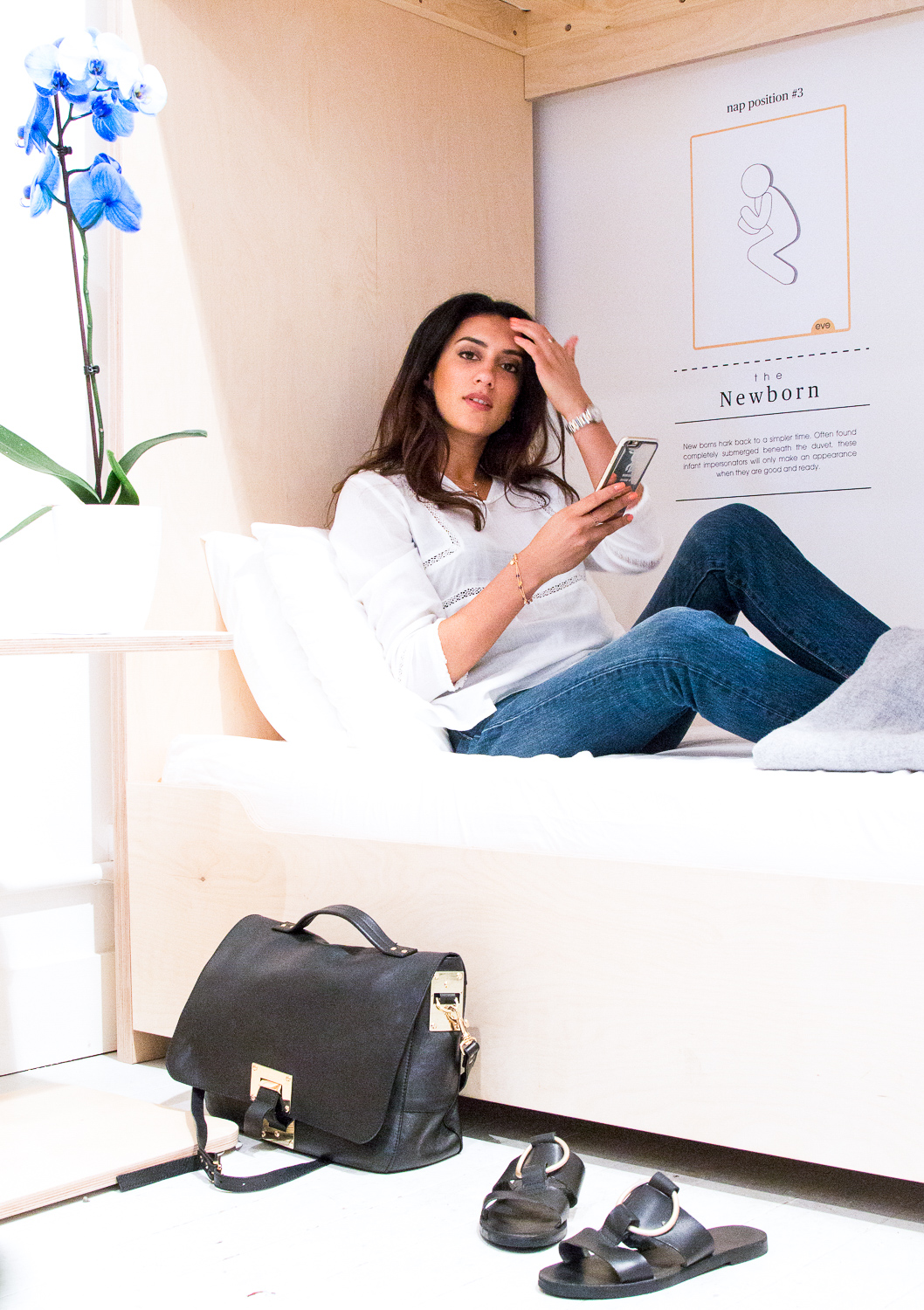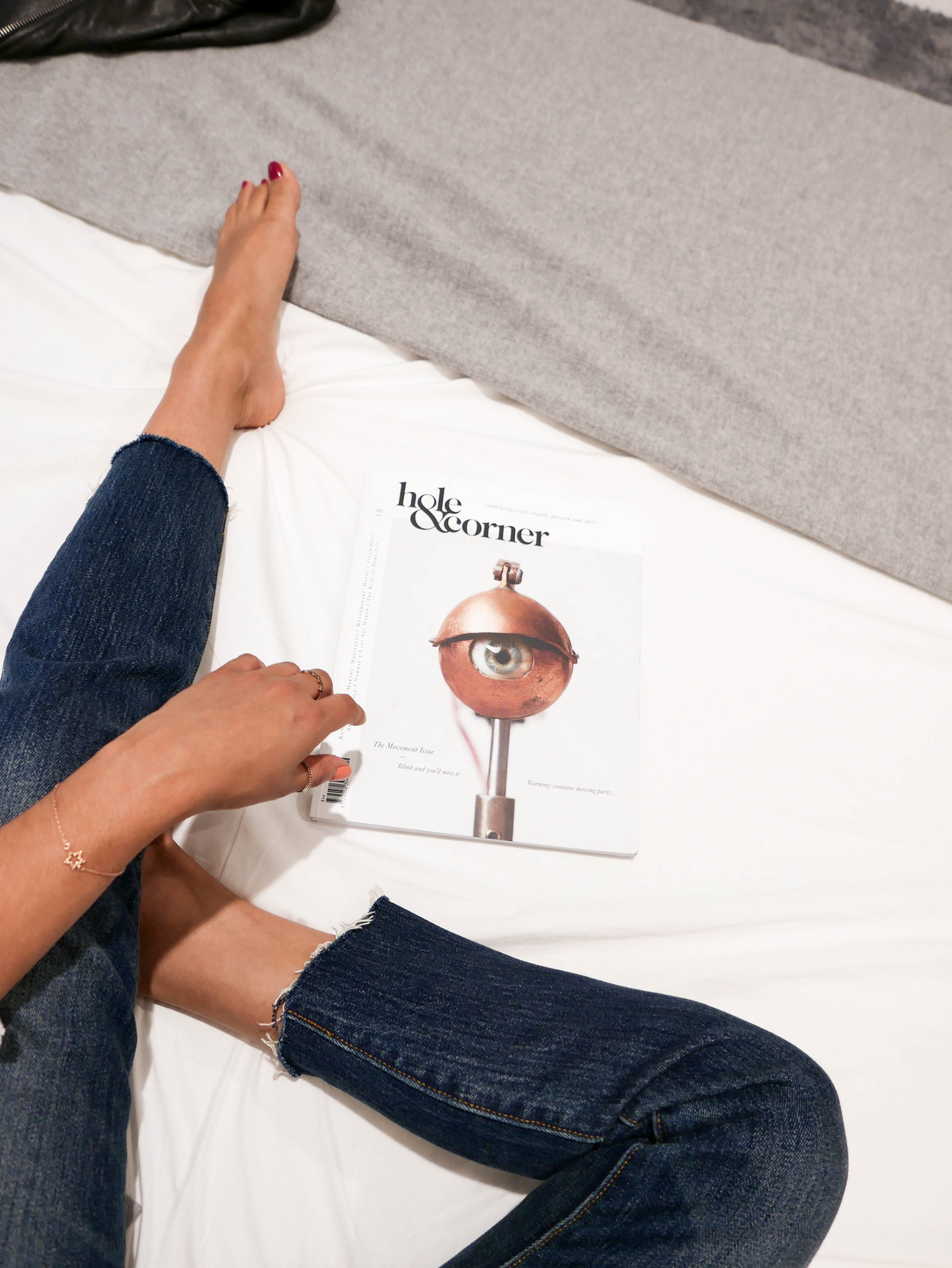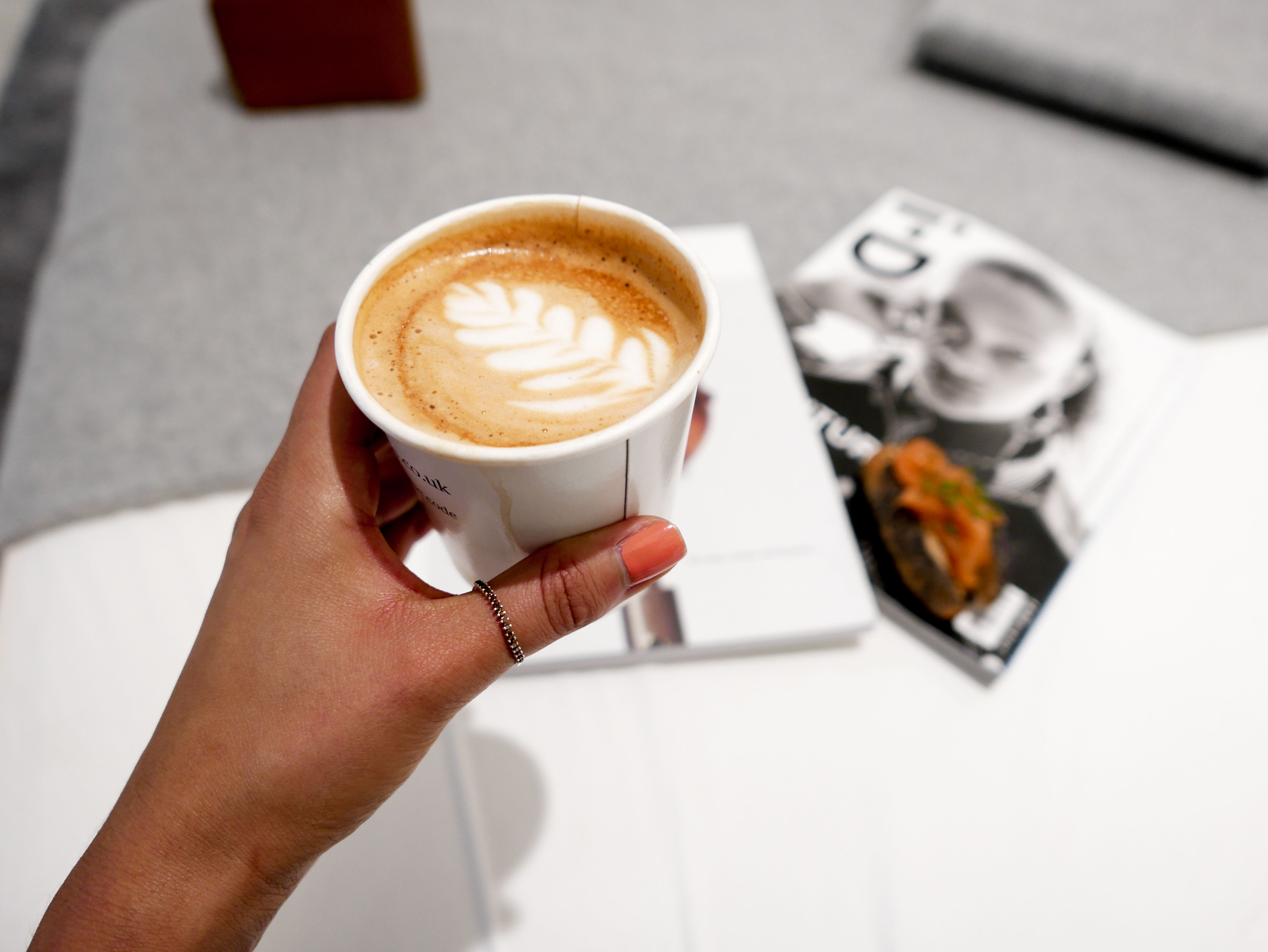 Photos by Phil Moran and myself.
Use my code: NAPSTATION and that gives you £75 off an eve Sleep mattress, both online and at The Nap Station.
Mattress | Eve Sleep
Jeans | wedgie fit 501 Levis
Shirt | Zara (similar here)
Brief case bag | Sophie Hulme
Sandals | Mango
Leather jacket | Topshop
Magazine | Hole and Corner
KavitaCola x
Blog post in collaboration with Eve Sleep Mattress and The Nap Station.