I subconsciously Guccified myself the other day. Embroidered floral denims seem something of a fad, which I can't help but to buy into when it's staring me at the face in Zara with a £40 label. It's rather contradictory of my personal mantras which are to try and avoid to buy into fast fashion trends, however isn't that what the likes of Zara, Asos and Topshop are there for? As a fashion lover it's just too hard to resist, so I'm just going to ride the wave and not over think it.
Anyhoo, my recent purchases include my Gucci Dionysus bag which any regulars readers of my blog will have seen in previous posts. It was a lovely treat to myself that in reality I have been wearing to death this summer, so as is reflected truly on my blog. The Gucci loafers which I bought almost three years ago now, seem to have had a real comeback. The whimsical and preppy look is a force amongst fashionistas and non fashionistas of all ages. I know a few people who have designated their designer shoe budget this season to just the Gucci loafer.
As the jeans are rather punchy with the colourful flowers I paired it up with a silky white slip top from my new favourite haunt Brandy and Melville, and my patent red Gucci loafers. A simple look that's easy to sparkle up with some sandals and shirts, and hopefully take you into the winter with some stockings and boots! Check out some of my picks of embroidered denim below, plus the full outfit details at the bottom of the post.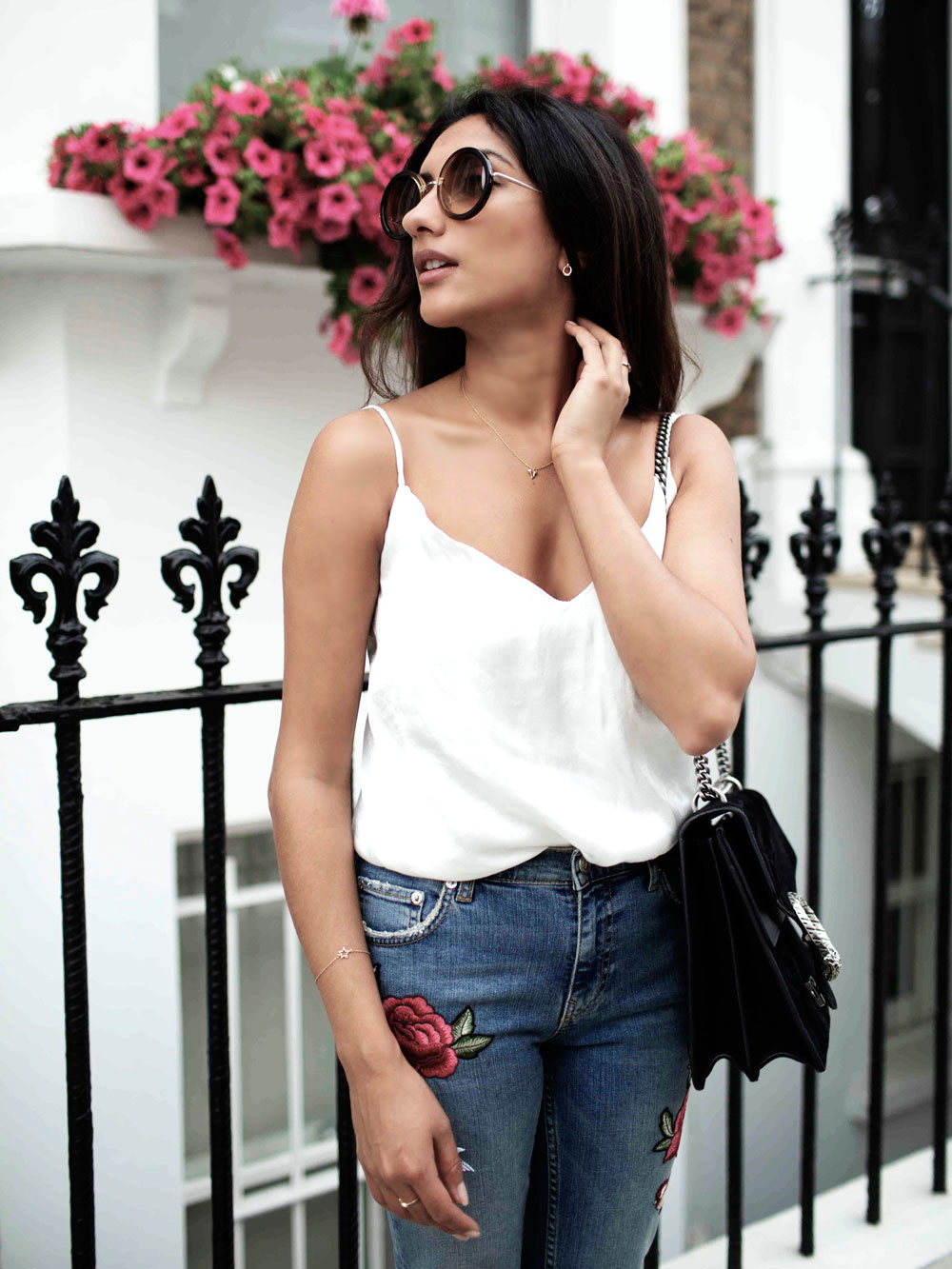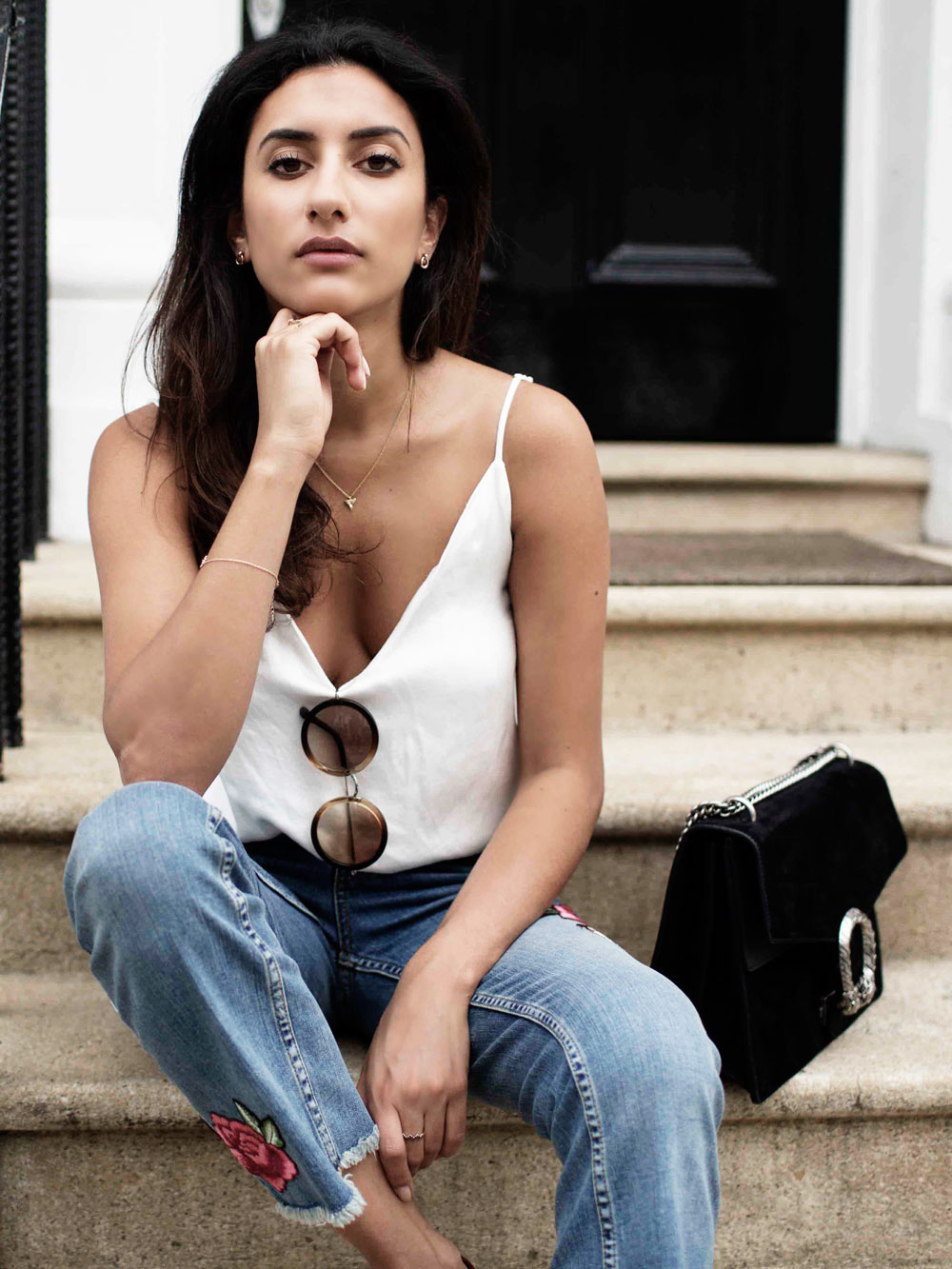 Ph. Anna Sundal
Kick flare jeans | Zara (similar here and here)
White tank top | Brandy and Melville (similar here)
Handbag | Gucci
Red loafers | Gucci
Necklace and bracelet | Missoma
Earrings | Dinny Hall

KavitaCola x