Following from the last post on my blog about my stay at The Beaumont and my raid of a few prime boutiques in Mayfair, I continue my stroll with some of my favourite pieces of fashion to date, along with a few foods for thought.
You know when you love something when you re wear it again and again. Bringing it back to some of my old conventions of my blog today I'm talking about fashion. As in fashion fashion. Getting busy with many of the grown up aspects of life nowadays for which I have mentioned in a few of my last blog posts, this look for me is one of my ultimate favourites.
Some might double take or even double-re-check themselves for rolling out in a skirt that floats right around the bum (approaching 30) however there's something quite liberating of wearing an outfit that reminisces something from Miss Sixty that you might have worn in your mid teens. For starters, I think it's important to take yourself back to that feeling and for seconds its from Isabel Marant.
The Parisian boutique that sits on Bruton Street just off Berkeley Square is one of my ultimate fave-raids. The best thing about it and a lot of the boutiques in Mayfair in fact, is they aren't rammed with people, sale searchers and masses of passers by (for now). I feel like the general assumption is that everything is a lot more expensive in Mayfair because it's designer (party true). However in comparison to the amount of people who are buying designer – I feel like when they do they end up going to the departmental stores instead. This of course is fine because you do get everything under one roof however you don't get the full view as only a selection of  the collection bought specifically for the customer of that department store.
Going back to one of my favourite Isabel Marant purchases this mini skirt and the matching shirt, worn together today however much enjoyed solo too in different modes. Today it's styled up with a classic and utilitarian trench coat by Hussein Chalayan, perfectly cut to imperfection because which I love, along with some comfortable and cool wedges, one of my favourite kind of shoes to wear in the city during the summer from Penelope Chilvers, both with boutiques also around the corner. Not to forget these miss match gold earrings from Delfina Delettrez who has her gorgeous little boutique over on Mount Street too.
The best thing is about Mayfair is you know you're going to get access to the full seasons collections along with first dibs to any mark downs and sales, because online and in the main departments they don't tend to fly off the shelves with the early birds.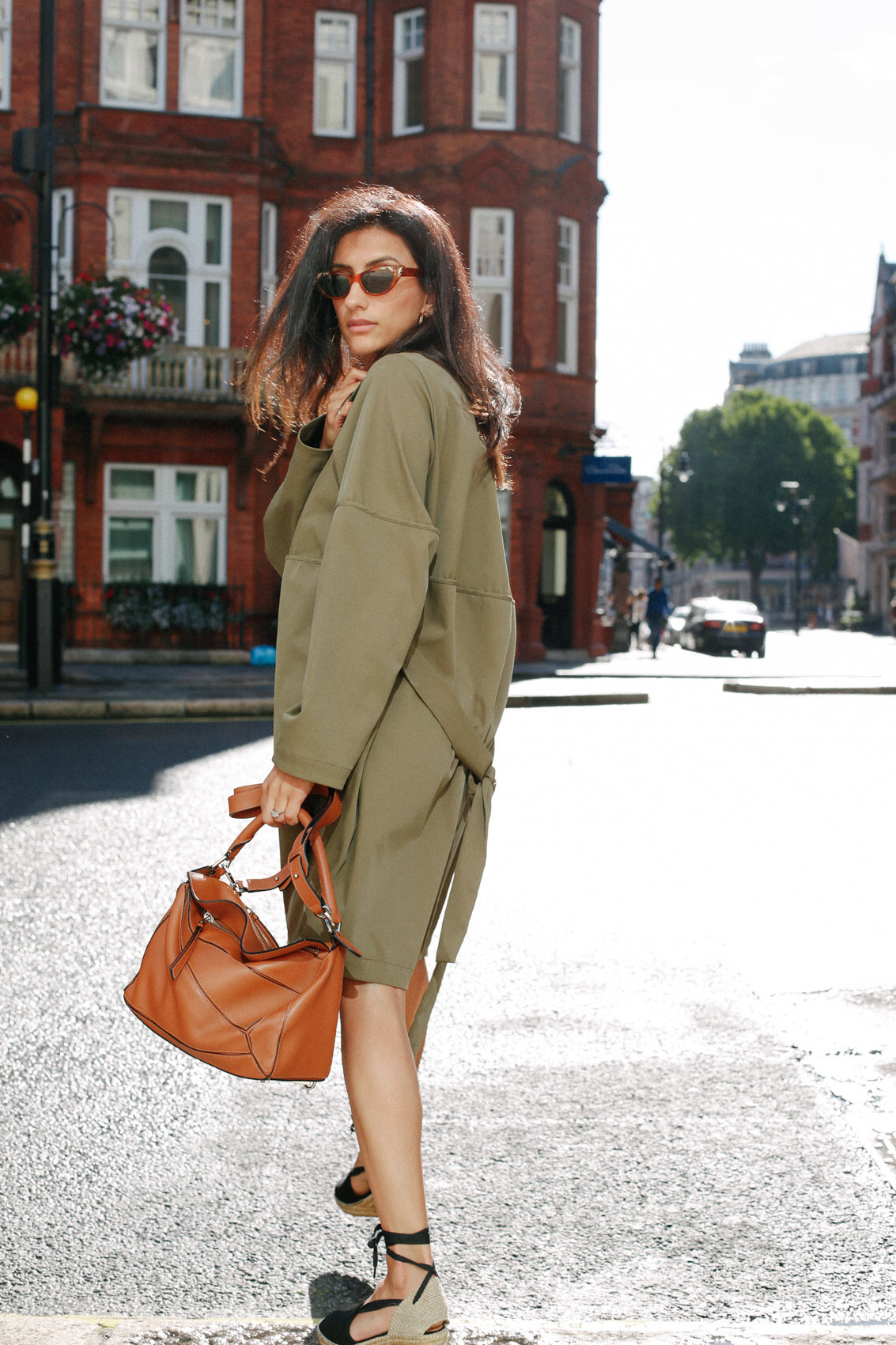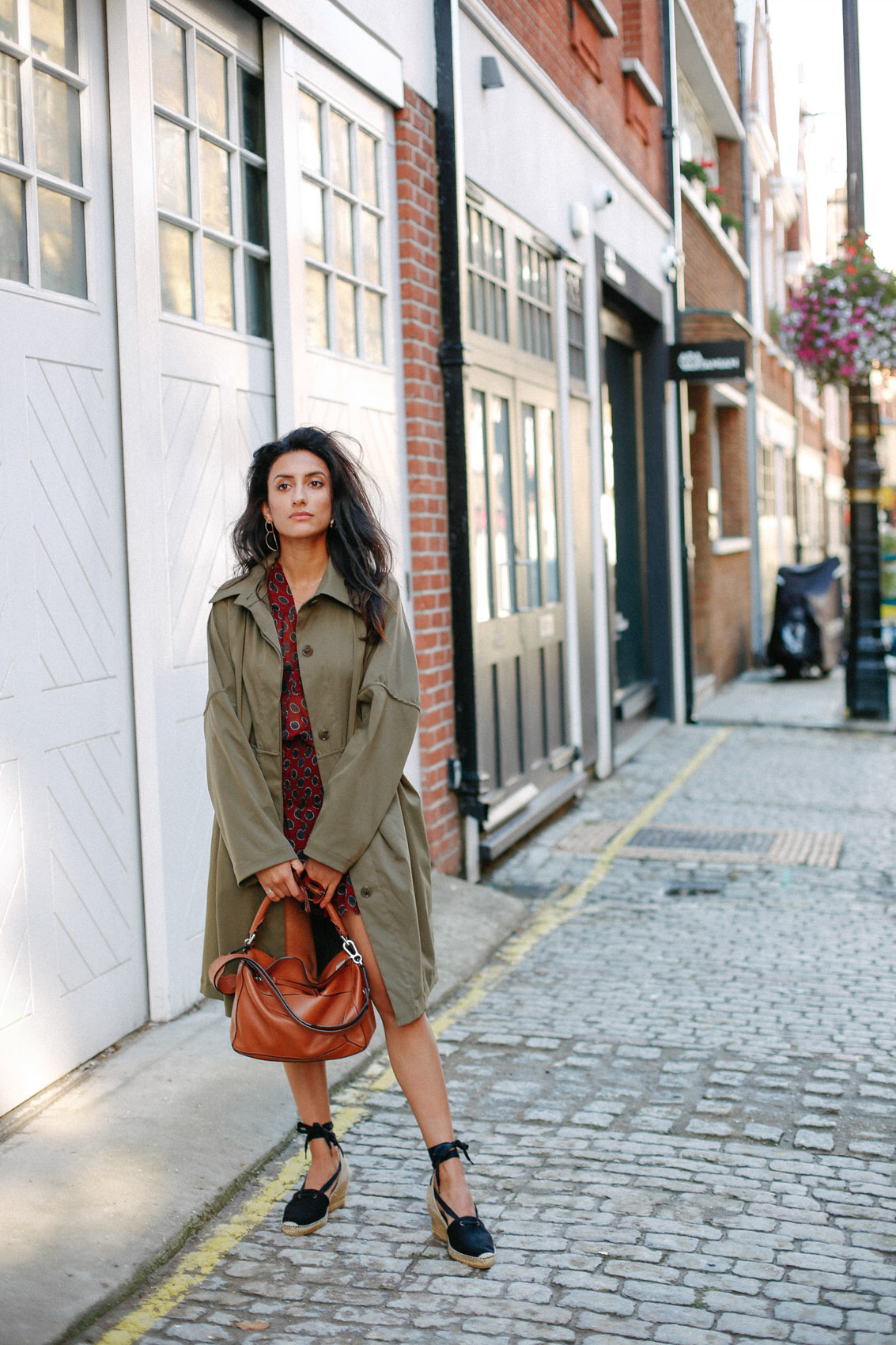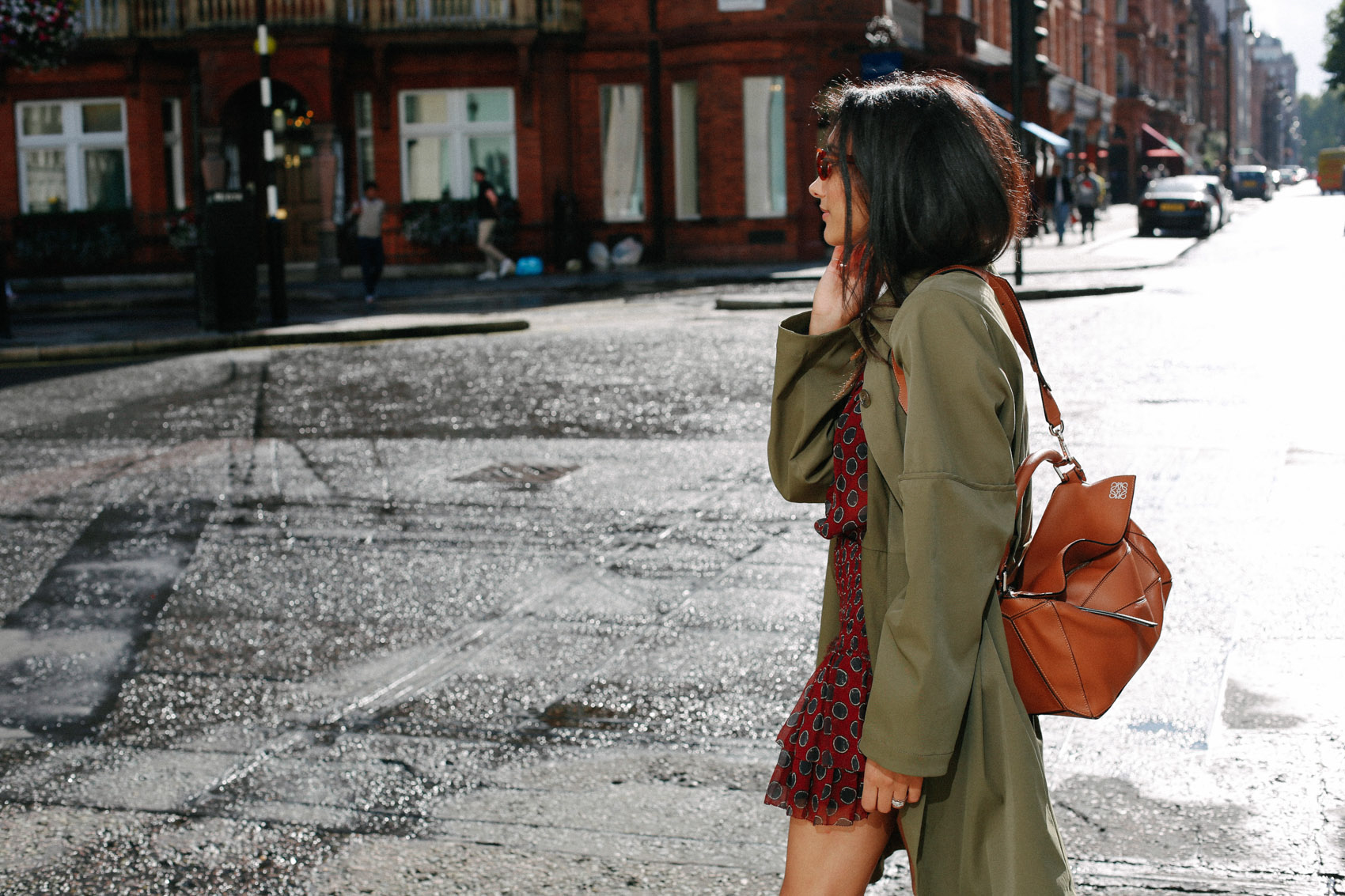 Silk chiffon skirt and shirt | Isabel Marant
Oversize trench coat | Hussein Chalayan
Black heeled espadrilles | Penelope Chilvers
Earrings | Delfina Delettrez 
Bag | Loewe
Sunglasses | Gucci
Photos by Frances Davison
Created in collaboration with The Mayfair Collective