I often take for granted the amazing surroundings of this incredible city we live in! Other than posting about some of my favourite new picks from the sales like my sandals and gingham shorts from Mango and my Soho Disco bag I wanted to share a little about what else I have been tuned into, other than the sales.
I have been listening to an amazing audio book about 'mindfulness' and what stuck with me is the fact that we create pathways in our mind that over time become worn into and concrete paved specifically for our regular use. As great as this can be for things that are positive, it can sometimes end up making things feel mundane and put strain and frustration on anything in your life, from relationships, to work, to your inspiration, basically towards your feelings towards absolutely anything.
It might seem obvious to some, but making a simple little change like taking a different route (literally) can make all the difference and shake things up a little and make you see or feel differently to other things in your life. Of course this is different for everyone, but it's funny to think that making such small changes can alter your outlook.
Back to fashion, gingham is a current favourite that always speaks for comfortable and chic, perfectly apt for a roam around the city. Any monochrome situation calls for throwing in some bright and colourful accessories so here we have this Gucci Soho Disco bag in bright red. If you're thinking of investing in a designer bag that will last, this is a good one to go for as they are quite well priced and currently on sale on Secret Sales! They always have a limited supply of these so I'd move quickly if you're going to buy. I'm in love with this Yolo from necklace to from To The Nine London a new boutique in Knightsbridge that reminds me of a little version of Colette in Paris. More on this boutique to come! Full outfit details below. xxx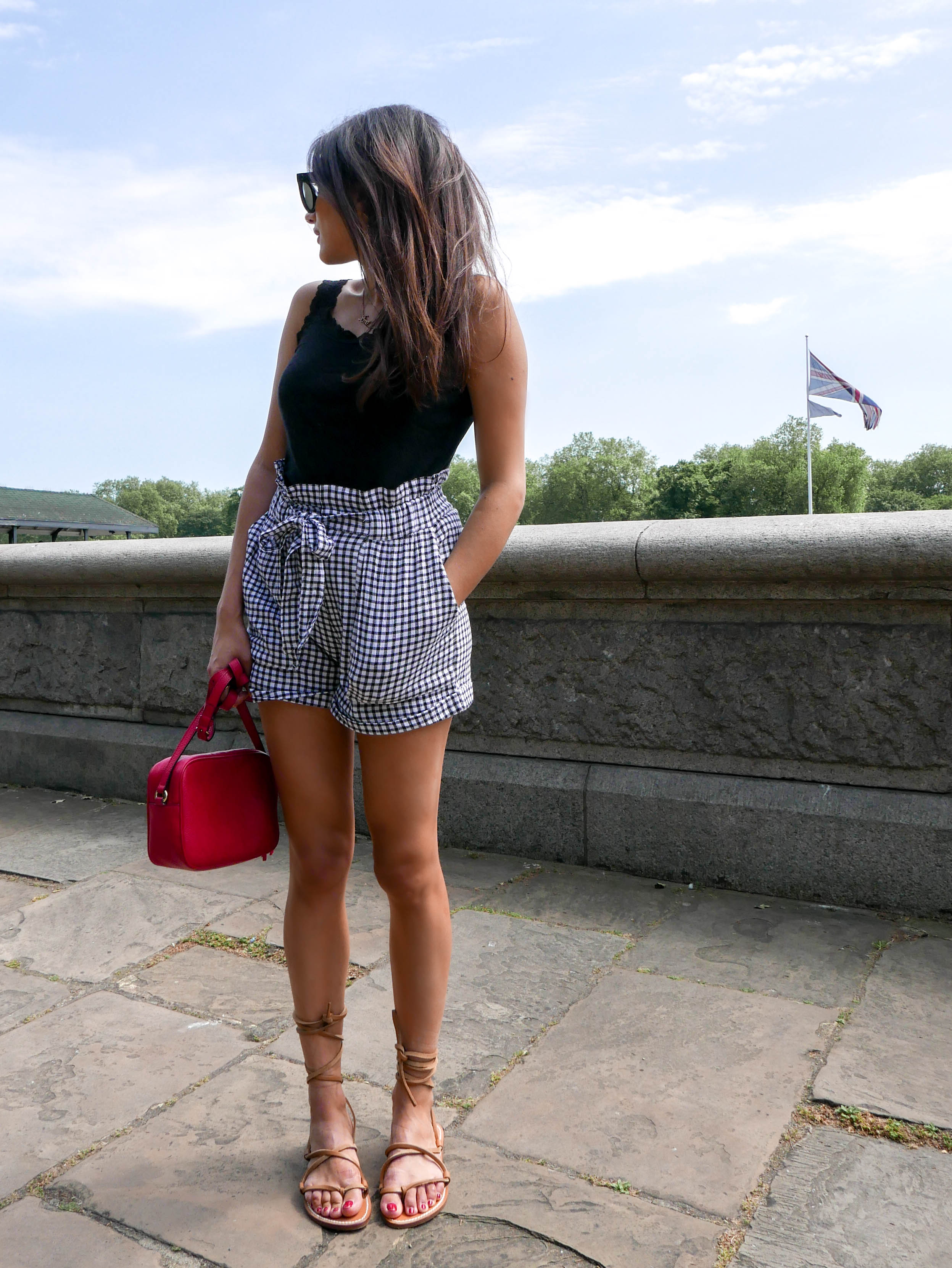 Gingham shorts || Suede sandals || Fomo necklace || Black vest || Sunglasses || Disco Bag || Earrings

KavitaCola x