Whilst entering a whole new world of maternity wear, it's a been a slow ass burner so far of awaiting the arrival of even a bump. I have found myself mindlessly scrolling through Instagram for all kinds of maternity wear for every occasion under the sun, of course any excuse to make my wardrobe more exciting which I'm sure all mothers to be are guilty of doing.
As you know I'm a little more than partial to a good dose of comfort dressing and with motherhood around the corner the yearn for constant comfort dressing is real. So far, I have got hold of a handful of lovely maternity jeans to see me through the early stages of the bump developing. I was zipping up my normal jeans up until about 12 weeks and probably could have pushed it to after, then however when I would sit and stand I would feel a little pressure inside, especially on my bladder which was working like clockwork.
If you're pregnant at any stage OR might I add, just want to find the most ridiculously comfortable tracksuit pants to wear inside the house and out, all day long and all night (probably at home) then these babies are the ones. They are from Topshop and honestly the cosiest things I have ever worn and will continue to wear after I deliver for sure. Today I have styled this look up with a jumper from Topshop and my old school denim Levis Jacket along with my bouncy Air Max 180 trainers, matching with my trainer obsessed husband – him not me but I'm happy to go with it.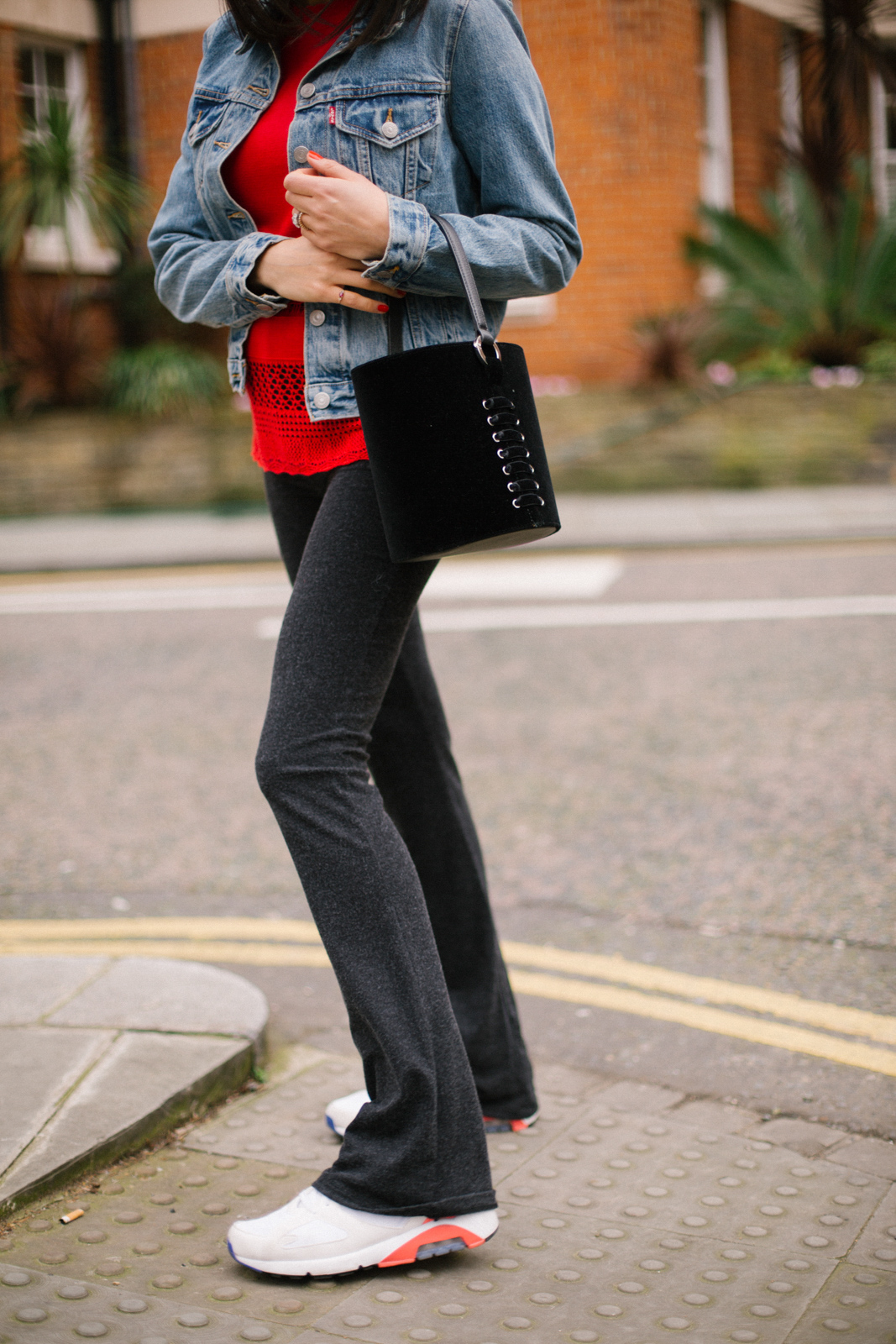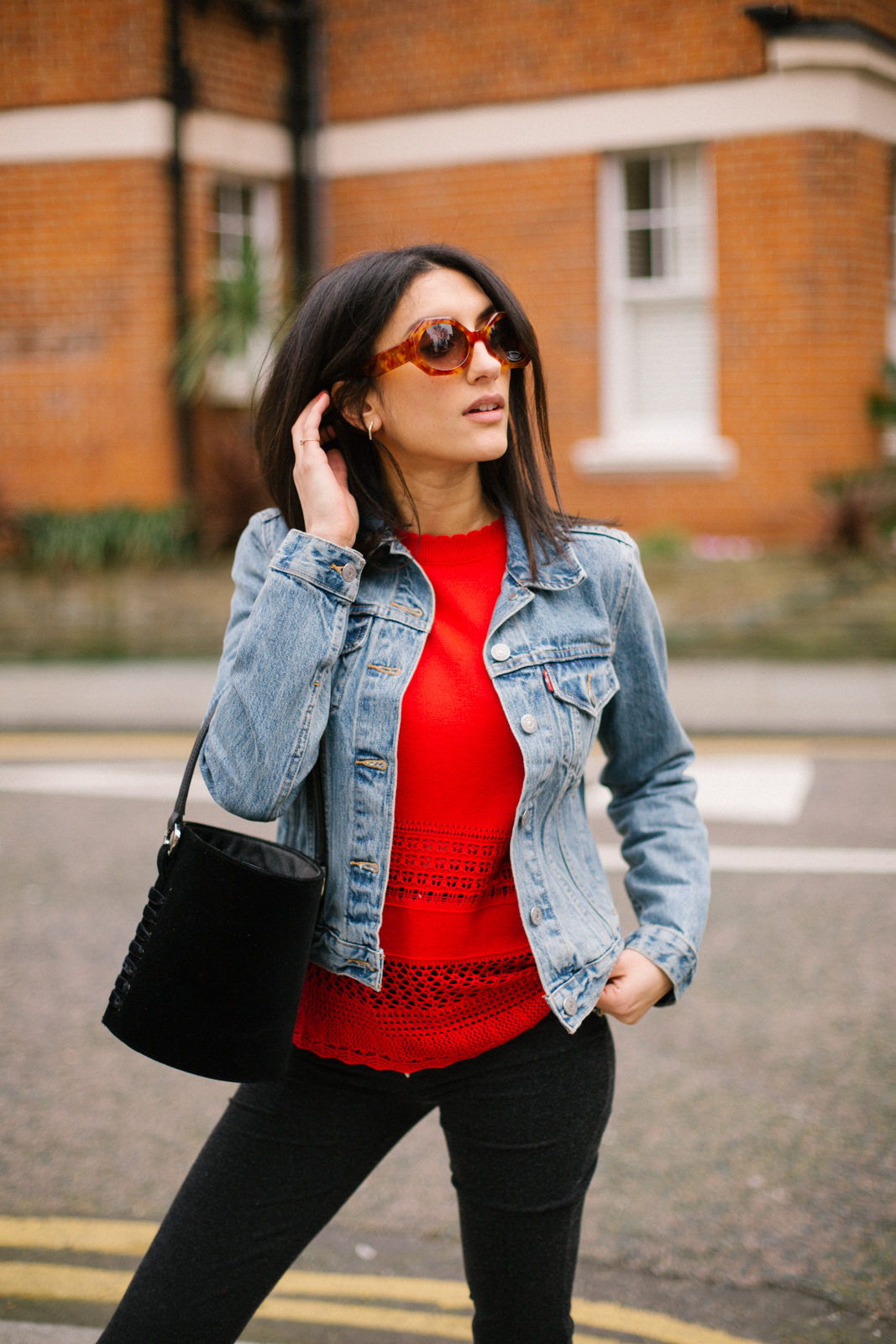 The comfiest maternity pants ever | Topshop
Red maternity knit | Topshop
Sunglasses | Zara (similar here)
Bag | Meli Melo Bags
Jacket | Levis
Trainers | Air Max 180

Kavita Cola x