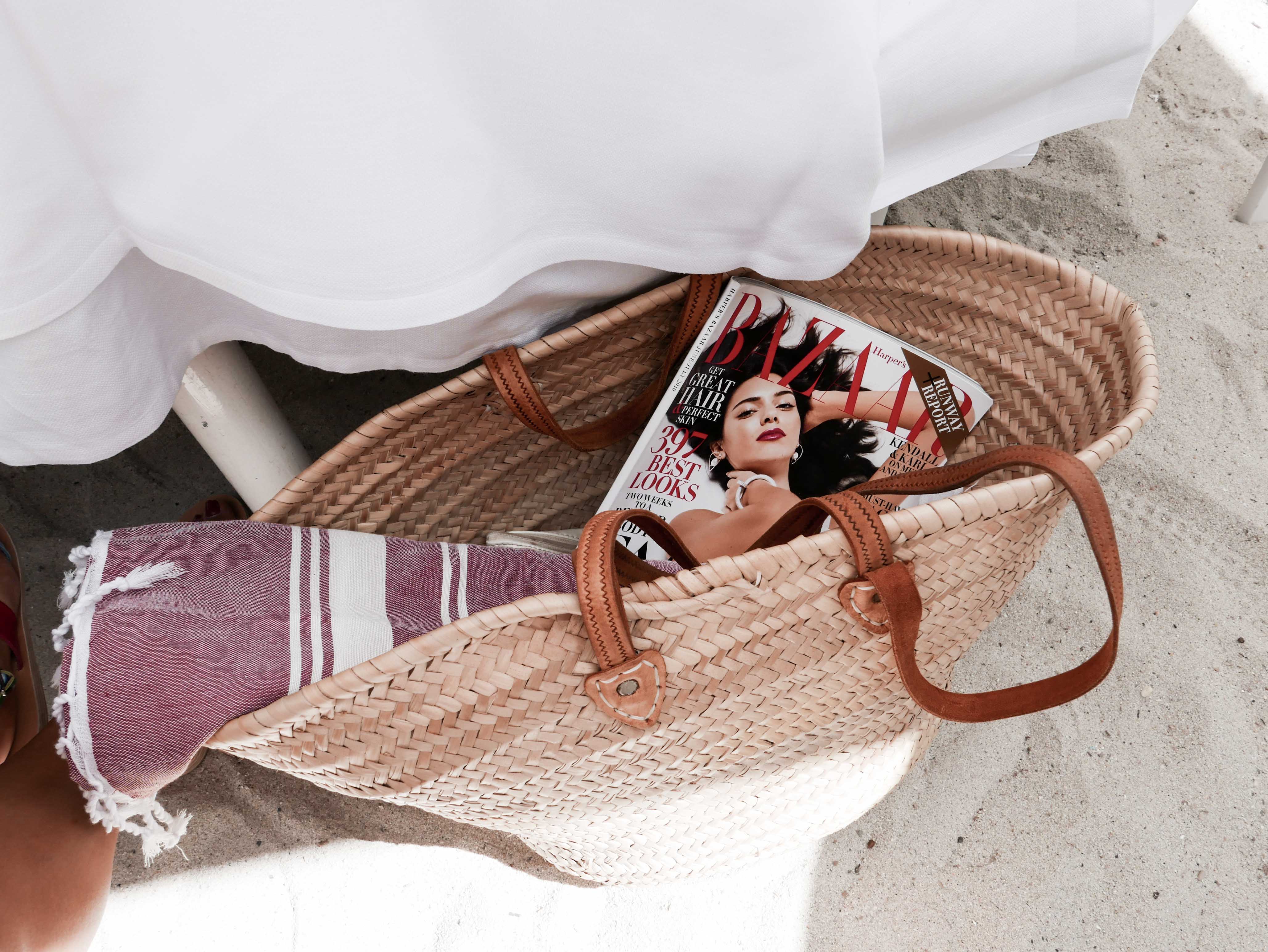 On my summer holiday to the South of France, friends and I thoroughly enjoyed bottomless local rosé, sandy beaches, an abundance of great food whilst discovering lots of pretty little villages. On the first leg of the trip we stayed in a local village on the outskirts of St Tropez which was beautiful and rustic, Le Rayol.
We moved on to Valbonne which is away from the coast but lovely and green, and not too far from Monaco and Cannes, the more 'happening' areas of the South of France. My favourite spot definitely has to be Plage Joseph in Plage Antibes, where it's a white sandy beach and a perfect pier for sunbathing on beds. It seemed to be full of locals or lengthy summer staying expats. The water is also very calm and shallow, perfect for me, not so perfect for extreme sports however you can go out on doughnut if you fancy it (no thanks).
One of the days we hired a boat and took it out towards Monaco for the day. I can see why people get obsessed with boatlife because there really is nothing like it. The best part is finding a special bay to doc at, and stop off for lunch, and of course swim to shore if you're up for it. Admittedly I'm a massive wuss when it comes to stuff like this as I have a wild yet realistic imagination about being eaten by a mantaray or stung by a jellyfish, however after lunch I was fueled by fomo to join my friends who dared the swim back to the boat, which in the end I thoroughly enjoyed and had a nice little workout in the meantime.
As much as I loved all the eating out, it was great staying at a villa we could prepare our own food after fun trips to the supermarket. In attempt to cancel out mass pasta consumption I threw some quinoa tabbouleh in the mix along with grilled chicken on the barbecue. Lovely.
Whilst enjoying a lot of beach days we also had a fun night in Cannes at Baoli and in Monaco at Moza the Italian bistro followed by the notorious Sass bar which is always fun / interesting to say the least. I'm planning next year already! Below are some of my favourite looks this summer. I could easily spend every day of summer in a white slippery tank, a good pair of Levis 501 shorts, some light leather sandals and good jewellery (always). The summer also got me more accustomed to my natural curls with a little help from some hair protection from Aveda.
Favourites from Rebecca Minkoff, All things Mochi and Saint Laurent below, and all of the links are below the looks. Till next summer. x
Silk cami by Mango || Denim shorts by 501 Levis  || Sunglasses by Taylor Morris London || Rafia bag by Heidi Klein || Leather tan sandals by Asos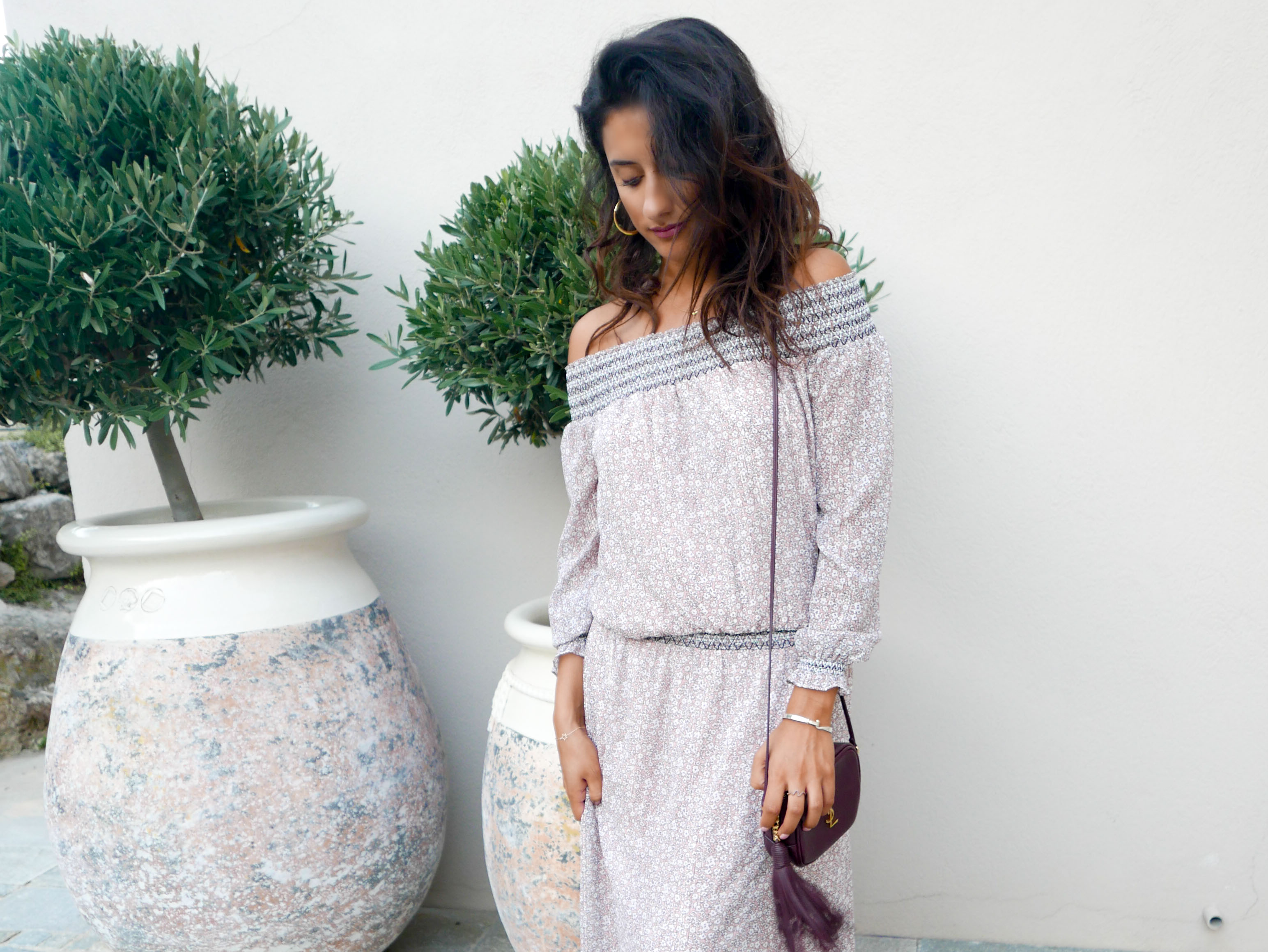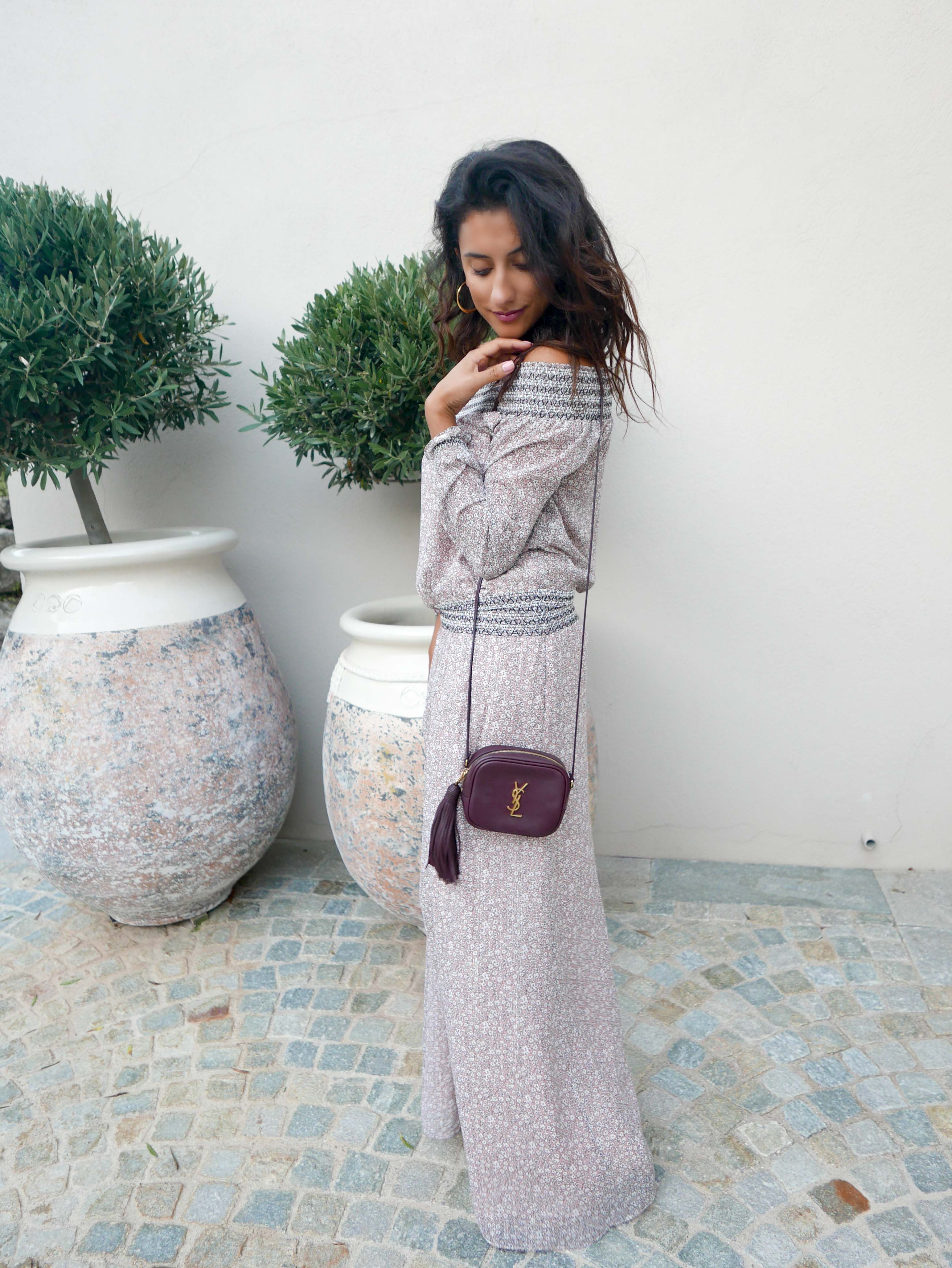 Off the shoulder dress by Rebecca Minkoff || Gold wave earrings by Dinny Hall || Handbag by Saint Laurent || Shoes by Mango (similar here)

Floral embroidered skirt | All Things Mochi || Black camisole by Brandy and Melville (similar by Malene Birger) || Suede cut out heels by Rupert Sanderson (similar by Jimmy Choo) || Crossbody bag by Saint Laurent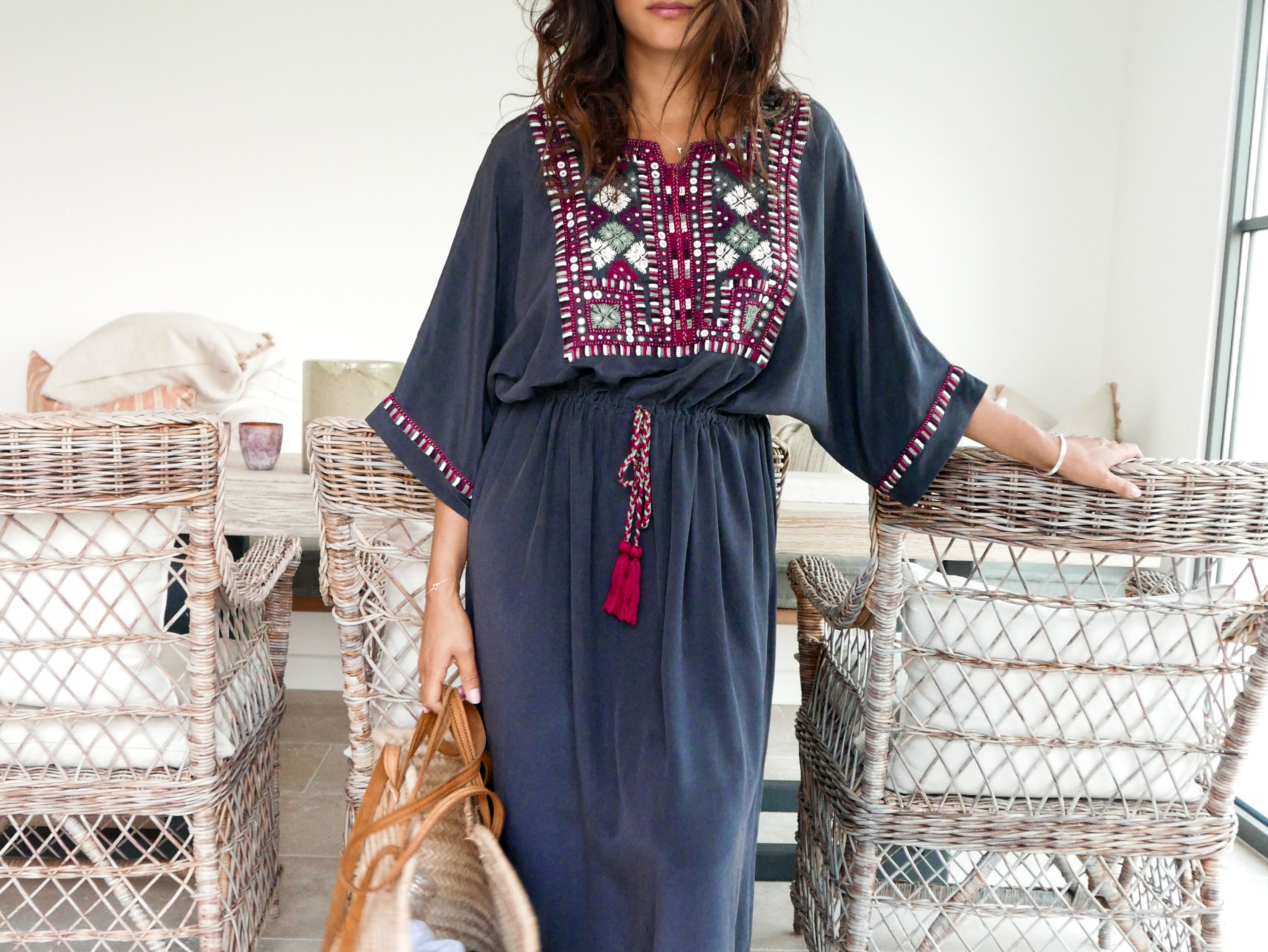 Silk embroidered kaftan dress | Masscob || Sandals by Asos || Bangle by Georg Jensen || Star bracelet by Lucy Williams x Missoma || Straw bag from Vabonne village (similar here)

KavitaCola x