Another perfect dress for flouncing around in the sun. Scalloped edges on hems and shoes seem to be the thing this summer. It's about that time of year for a perfect pop of colour too and this dress does just the trick. What I love about this very much non maternity dress most is it's inconspicuous shape to keep-them-guessing what is or what's not going on underneath. After all you don't always want to be the 'preggo' in the room. Don't get me wrong, it is inevitable chat but dresses like these allow you to delve into a normal conversation before going deep into the birth plan with whoever you're having a chin wag with.
This dress is stunning with dainty flats like these, but could equally be dressed up with a pair of boots or wedges for a summer soiree or even a wedding (guest of course). I'm not sure whether everyone can relate, but I mentioned in my last post that I'm feeling more up for 'getting properly dressed' since I've been pregnant because it detracked that bedraggled tired and heavy feeling that I often get at the end of the day and week. Throwing on a decadent silk dress and wearing it casually can is the most liberating feeling to overcome those slouchy days where you just straight up aren't up for anything.
I have popped all the outfit details below as per usual. Stay tuned for loads more pregnancy looks coming up on the blog for the summer as well as a special piece I have done with Sheerluxe for more outfits to wear when you're expecting.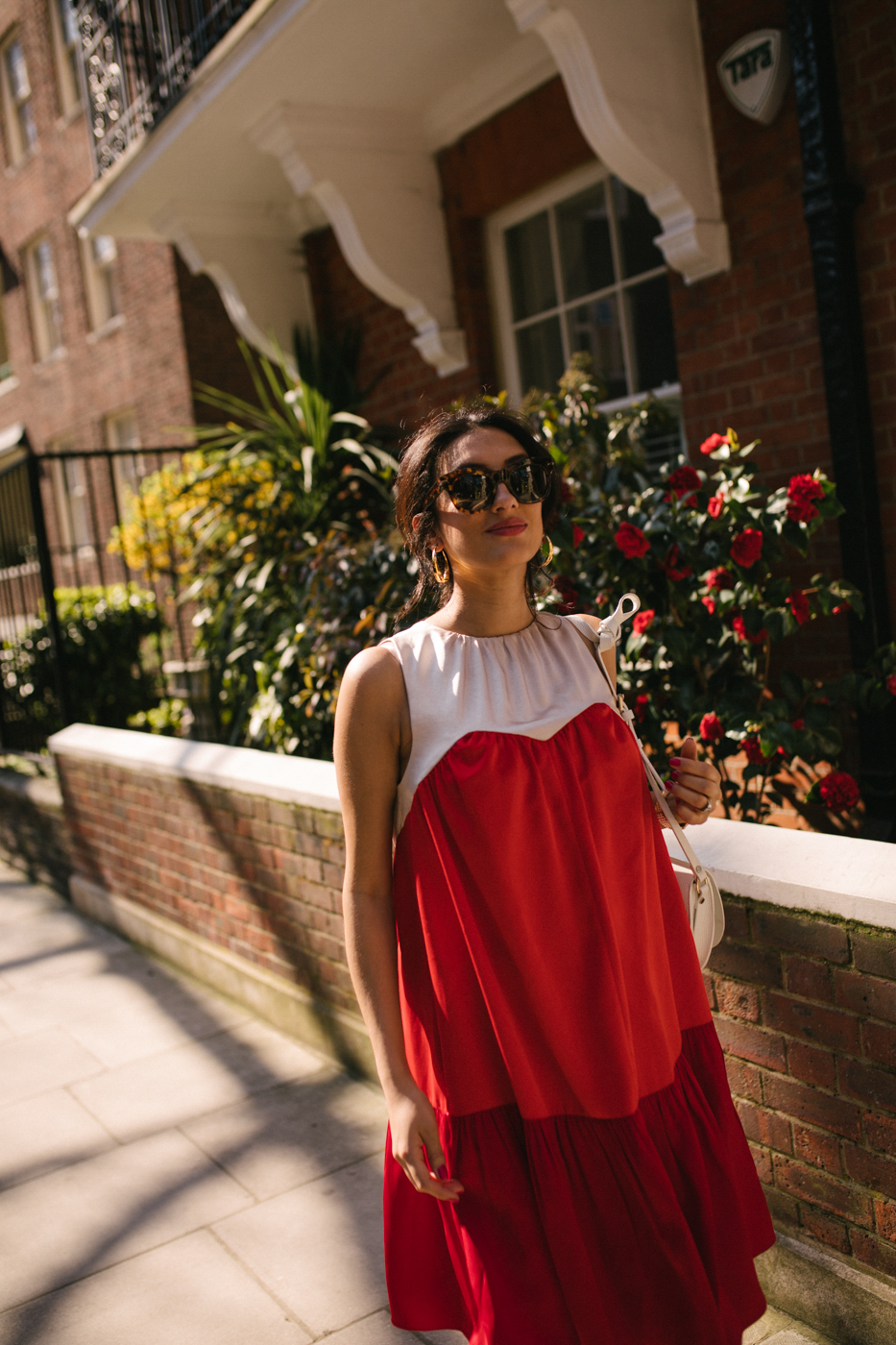 Dress |
Paper London
Sandals | Zara (similar here and here)
Earrings | Dinny Hall
Small double crossing diamond earring | By Pariah
Bag | Masscob (similar here and here)
Lipstick | Estee Lauder (Poesie)
Sunglasses | Celine

Hair by Limoz
Photos by Frances Davison