As someone with high maintenance hair I'm always in search of a quick and easy blow dry. This week I paid a visit to the new blow dry bar The Bardou inside The Library Club in Londons Covent Garden. It's a great central London stop location where you can get your hair fixed to your hearts content; a full wash and blow dry or just an express blow out where they fix your hair minus the wash. I requested a simple blow out to tame my naturally curly hair and see me through the rest of my day. Another great blow dry stop to pop on the list.
Another happy new find at the beginning of this April were my new Celine sunglasses in rose pink. I'm slightly obsessed with the Baby Audrey shape and have collected a few different colours now (woops) as it seems to be the only oversized sunny that actually fits my face. It works so I'm rolling with it. I can't seem to get enough of a boyfriend jean, snug round the waist whilst giving some leg room. This new pair is from the new Citizens of Humanity vintage range that's just recently hit the shops.
Last but not least the trainer… one of my first ever blog posts was about trainers and how they are such a core part of the female wardrobe these days. From Converse to Supergas to Stan Smiths – I have found my latest favourite pair at Pretty Ballerinas. They are comfortable, give me a spring in my step and most importantly make me a few centimetres taller… that's me sorted from head to toe. Full outfit details are below.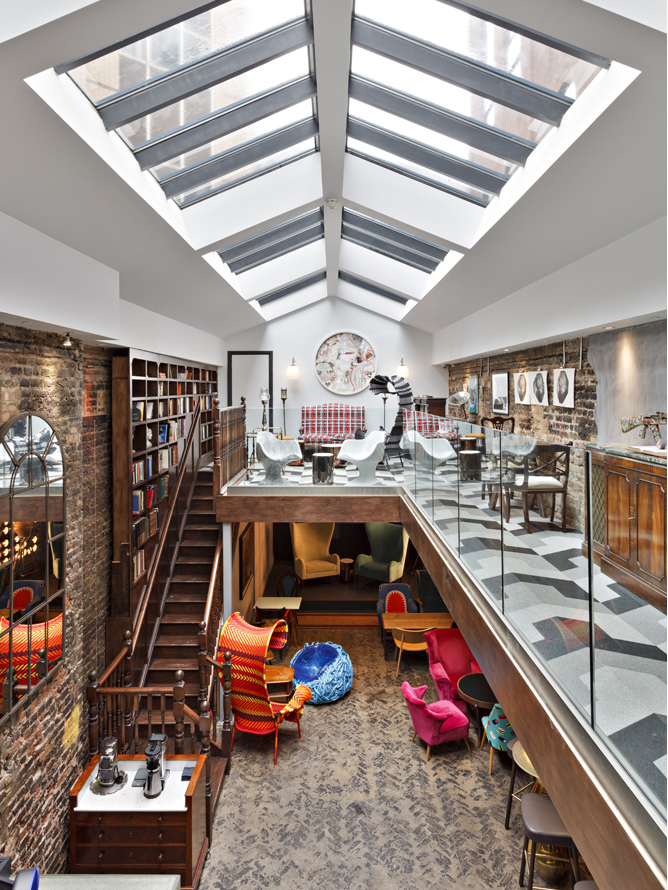 Photos by Vikki at Style&Minimalism
Hair | The Bardou at The Library
Boyfriend jeans | Citizens of Humanity
Leather Jacket | Topshop
Cashmere jumper | & Other Stories
Sunglasses | Celine
Trainers | Pretty Ballerinas