In the colder months I can't help but to want to spend all my time at home. Ideally this involves cooking as much as possible, re-arranging all the 'bits and bobs' which always accumulate, baths, catching up on reading, Netflix, beautifying and spending quality time with new family member Dosa the pup (@dosa_the_dapple).
With Christmas around the corner I thought I'd do a personal post of a few special things that I'm obsessing over at the moment in this post like new smells, new trinkets from some of my favourite jewellery brands and some lovely new beauty products for the face and body. Hopefully this might be inspiring for anyone who has started shopping for Christmas early. Along with the beauty favourites are some of my favourite investment winter pieces like my new snow boots from Penelope Chilvers boutique, and my cashmere dressing gown from Chinti and Parker – obsessed! I have listed all the shopping credits below each photo. x
Advanced night repair by Estee Lauder
Clinique Happy Gelato body cream – a great all round body moisturiser, not greasy yet really hydrating for these colder months
Clinique Moisture Surge Intense – again something really deeply hydrating with a slight serum like texture, necessary at this time of year
Garden Lilies from Jo Malone from new collection The Bloomsbury Set – It literally smells like summer mornings, inspired by the scent of a lily pond at dawn (how gorgeous)! Launching in March 2017.
Pomegranate Noir scented candle by Jo Malone – A classic favourite, and the perfect gift. Need I say more?
Pana Chocolate – Raw, organic, handmade, vegan, no soy, no dairy, gluten free and no refined sugar. I don't know how they are doing it but it tastes damn good… I'm considering buying a case to get me through winter?
Skinade – a collagen drink which boosts your body's natural production of collagen and nourishes your skin from the inside overall promoting a more youthful and radiant complexion. I am doing the 30 day course and so far my skin is feeling great. Whilst I think hydration is the best thing for skin, with this drink you're getting the water and some extra nutrients that are beneficial.
Pomegranate Noir scented candle by Jo Malone
Jo Malone, their pretty boxes and everything inside.

Silk luxury PJs by Hesper and Fox – because everyone needs at least on pair or silky slinky pajamas.
Clinique Happy body cream – does what it says on the tin 😉
Clinique moisture surge intense – have I said moisture too much? As it get's cold our skin is thirsty for it. This cream is great for that instant kick of hydration which I have been using for day and night.
I cannot WAIT to wear these babies all winter. Although I can't really ski – apres ski gear is good for me. I shall be wearing these beautiful Penelope Chilvers winter boots for the rest of the season on a London street near you.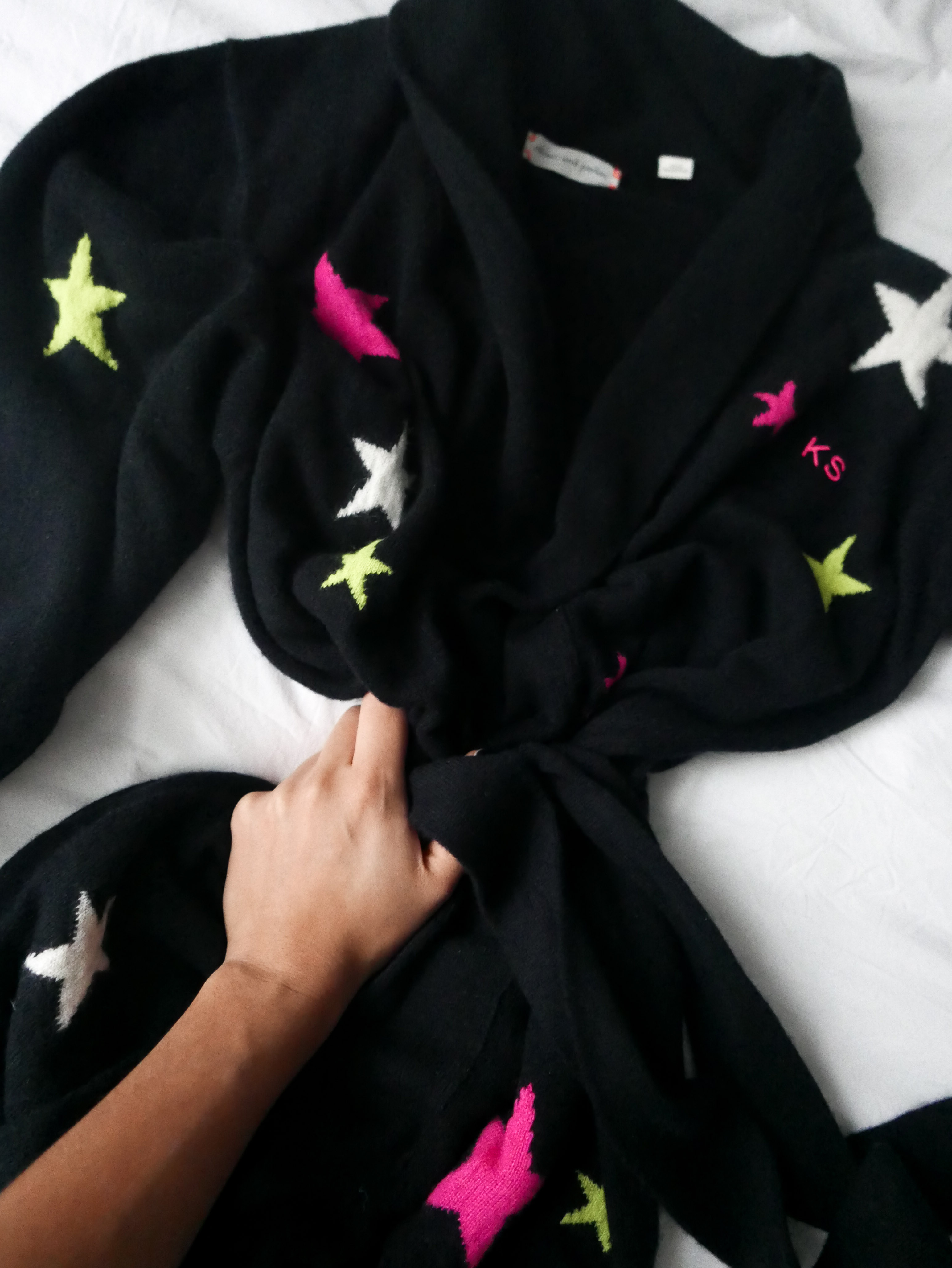 The perfect cashmere dressing gown by Chinti and Parker – with my initials! I couldn't think of a better cashmere investment. I pretty much wore it all of last weekend and will wear it every weekend from now.
Cleansing and cleaning my skin ready for a night in is my favourite. I'm currently using these Pep-Start wipes by Clinique with their 'Take the day off' eye makeup remover. I then spritz some organic Rosewater over my face which I have heard is amazing for anti aging and a perfect toner for post cleansing.

The You Beauty Box Advent calendar of beauty treats with brands like Moroccon Oil and more – bring on December!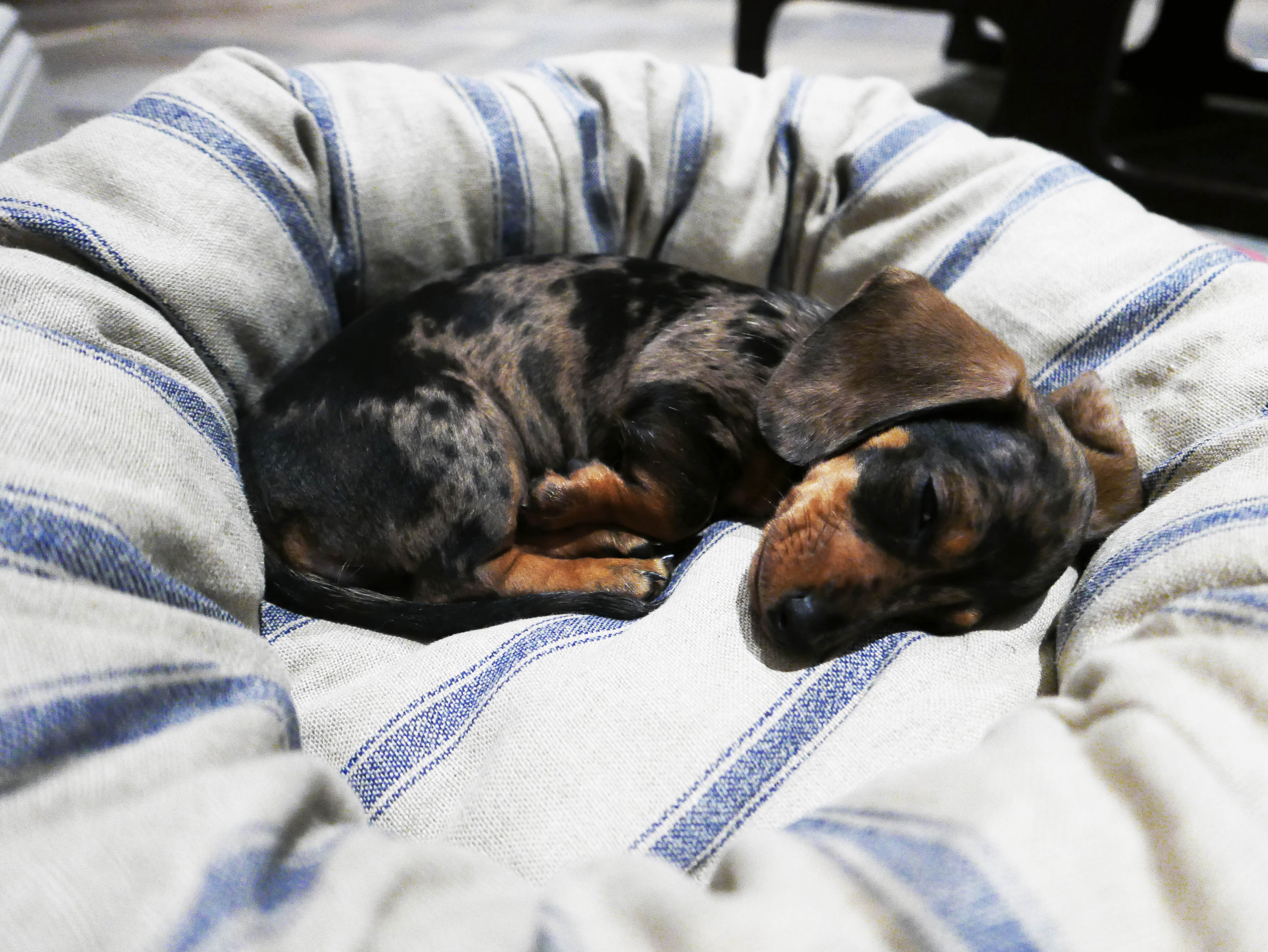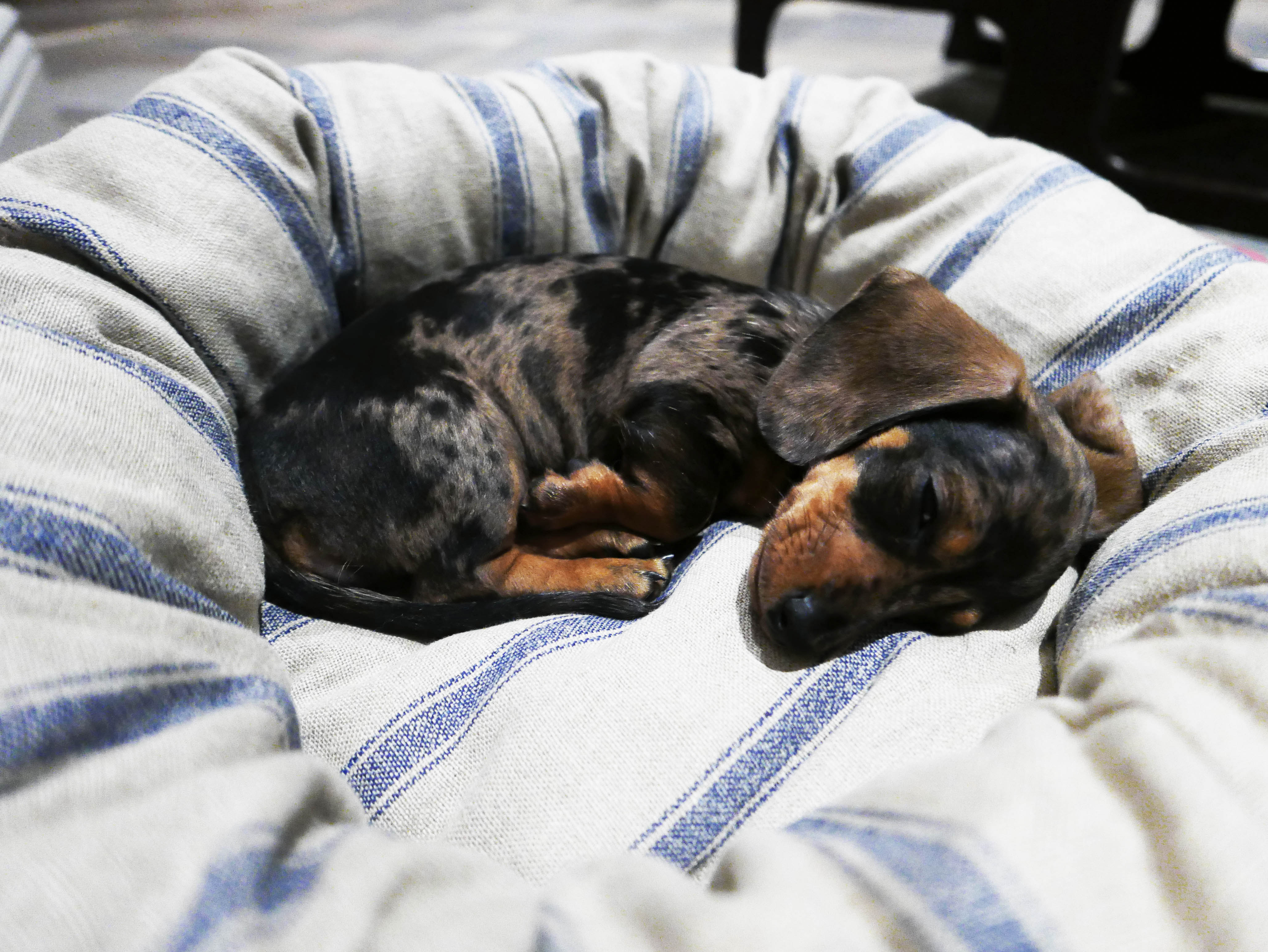 DOSA at 9 weeks un her Mutts and Hounds bed. Love her.
Shop the post:
Candles scent 'Pomegranate Noir'
'Take the day off' makeup remover

Kavita Cola x