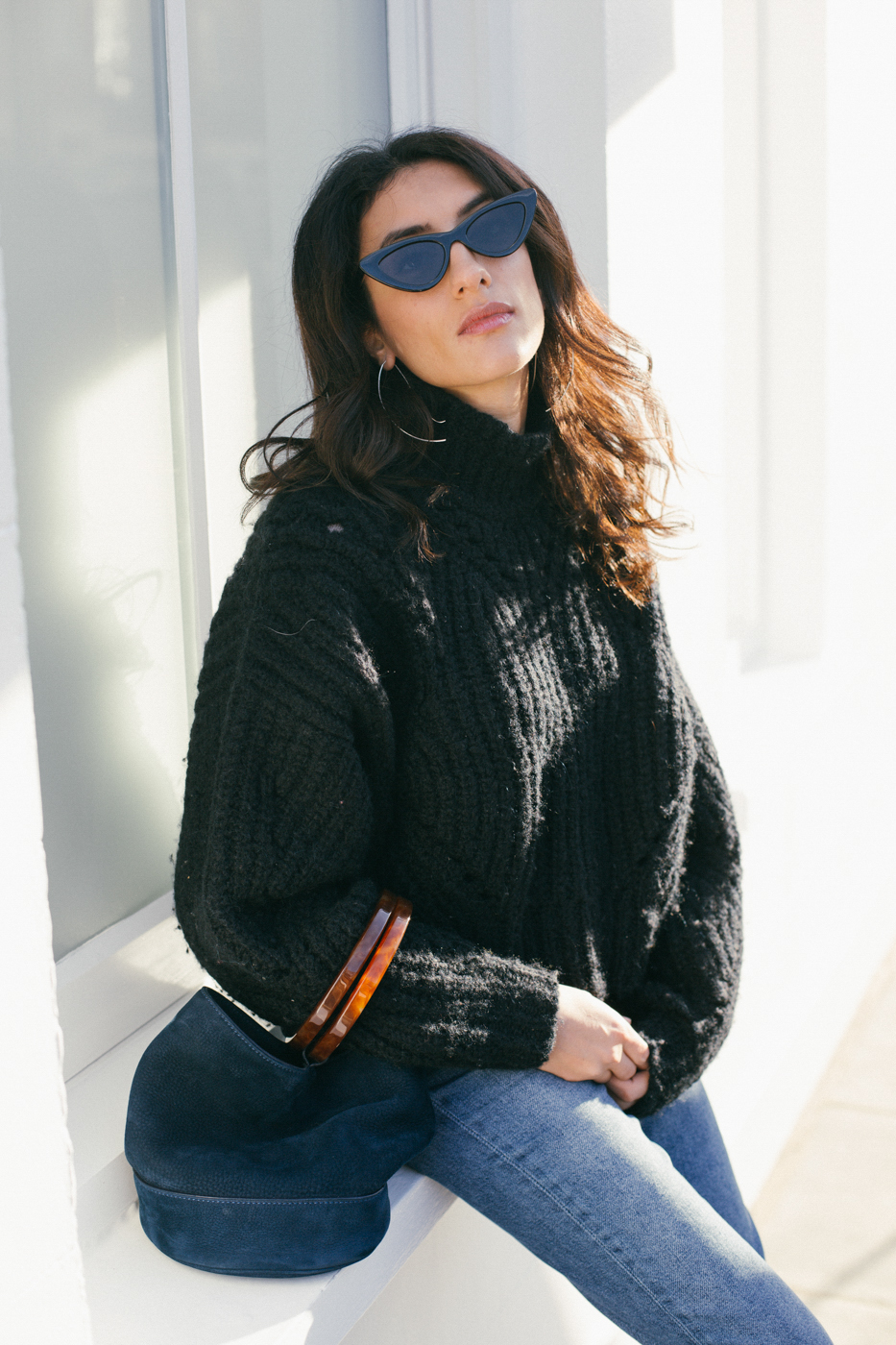 You may know that when it comes to the cold I don't deal with it very well. Comfort and warmth must be a priority. As I'm going along truthfully speaking I really do only want to wear jumpers and jeans at this time of year. Finding a little solution to making this rather vanilla dress code more exciting I have figured out a few little dressing hacks and added lots of options that I have my eyes on below.
The Chunky Knit: make it a statement. I realise that could mean many a things, so whatever this means to you is fine. In this case when I said chunky knit I meant chunky ass knit. This one that I'm wearing is Isabel Marant which I got on sale in Paris. It's potentially sold out now however I have attached a world of options below for you to choose a chunky knit that has something about it.
I was drawn to this one with it's really heavy cable knitted wool vibe making it feel super authentic. I think things that are anti-fit like this, not hugging or falling onto your lovely lady parts make it more of an interesting style to wear. I for sure am happy to stay discreet at this time of year with certain body parts concealed after the faux pas of a long Christmas break; thus all the more reason to continue investing in the one and only- chunky knit.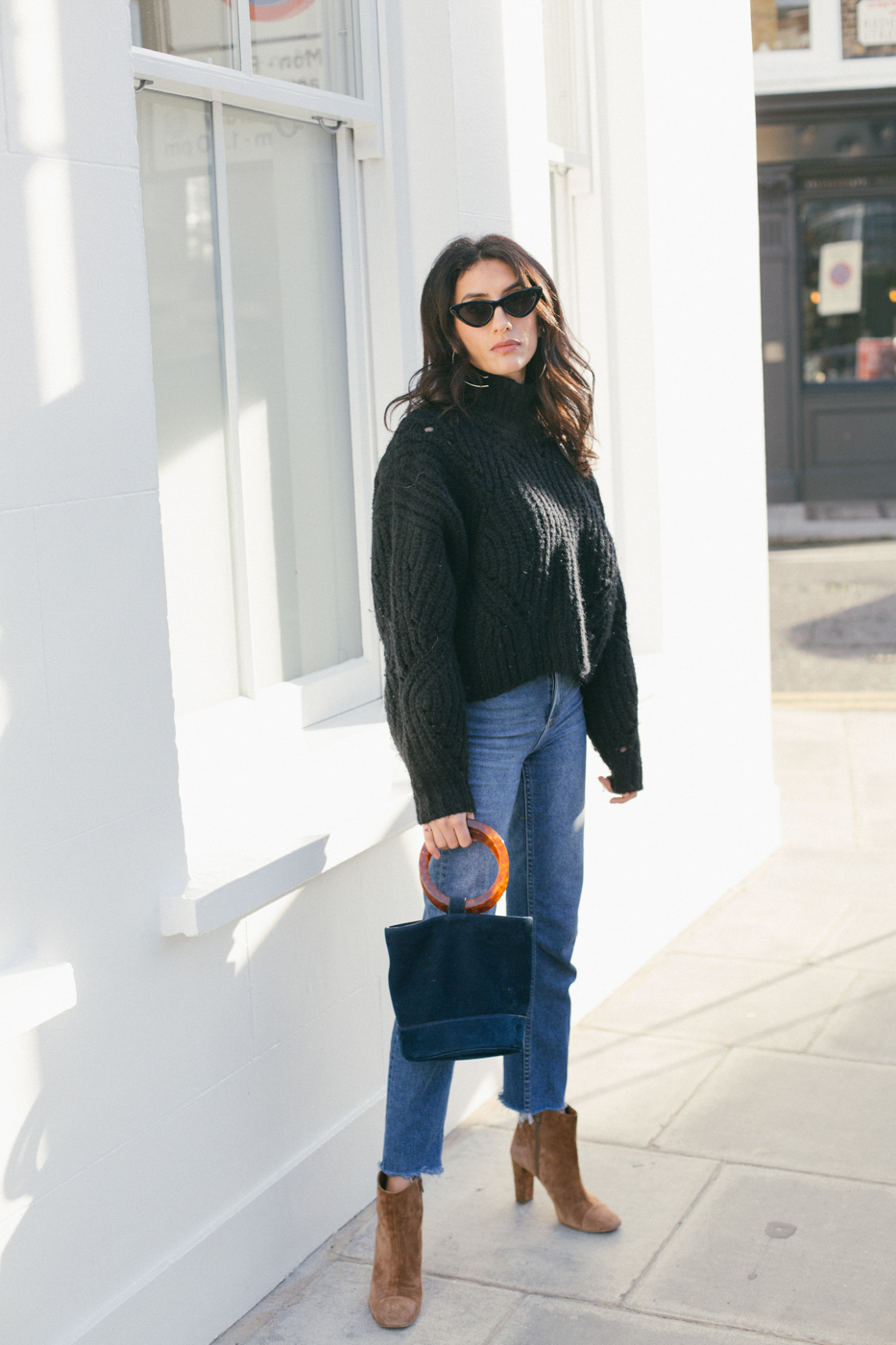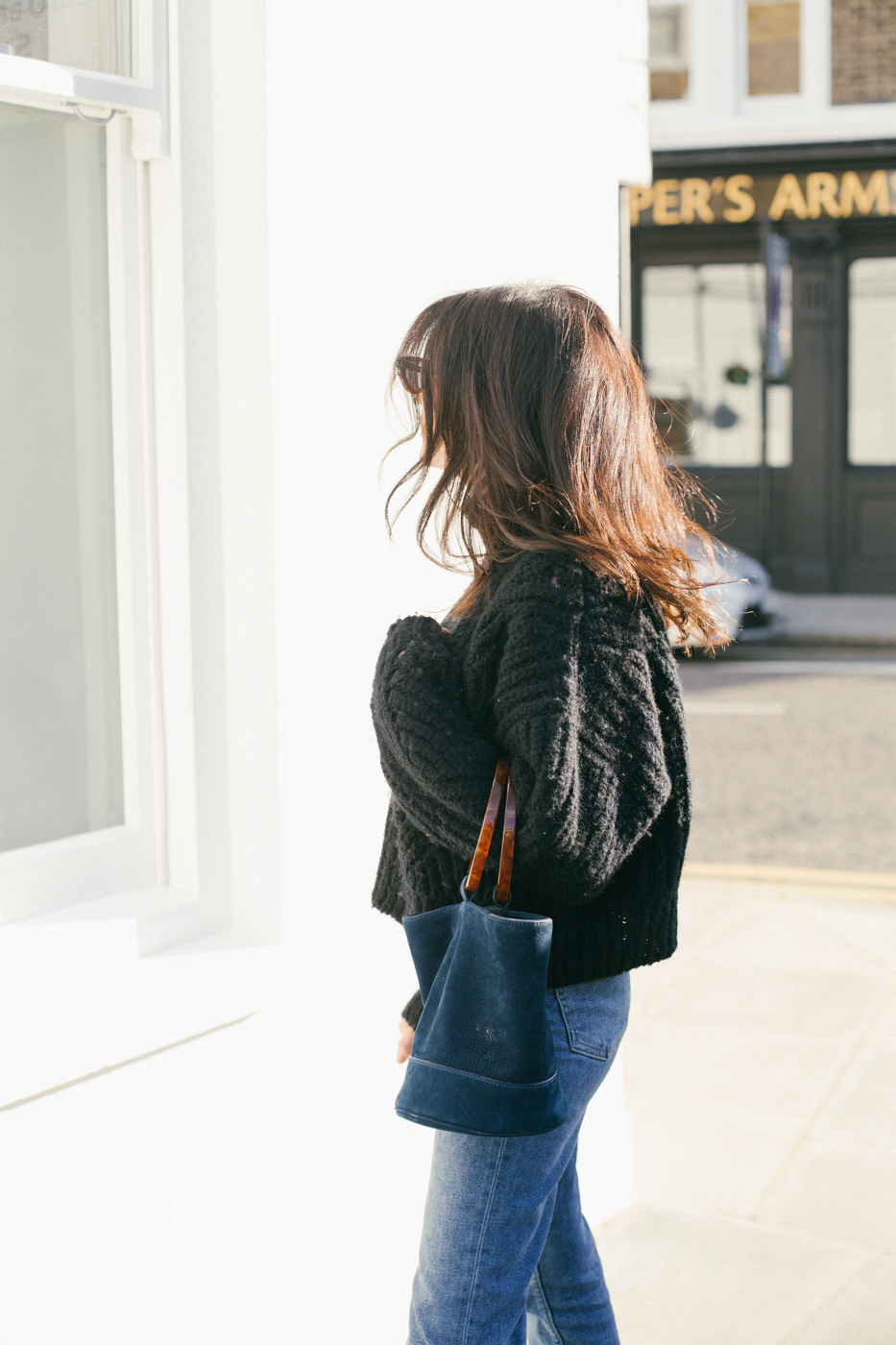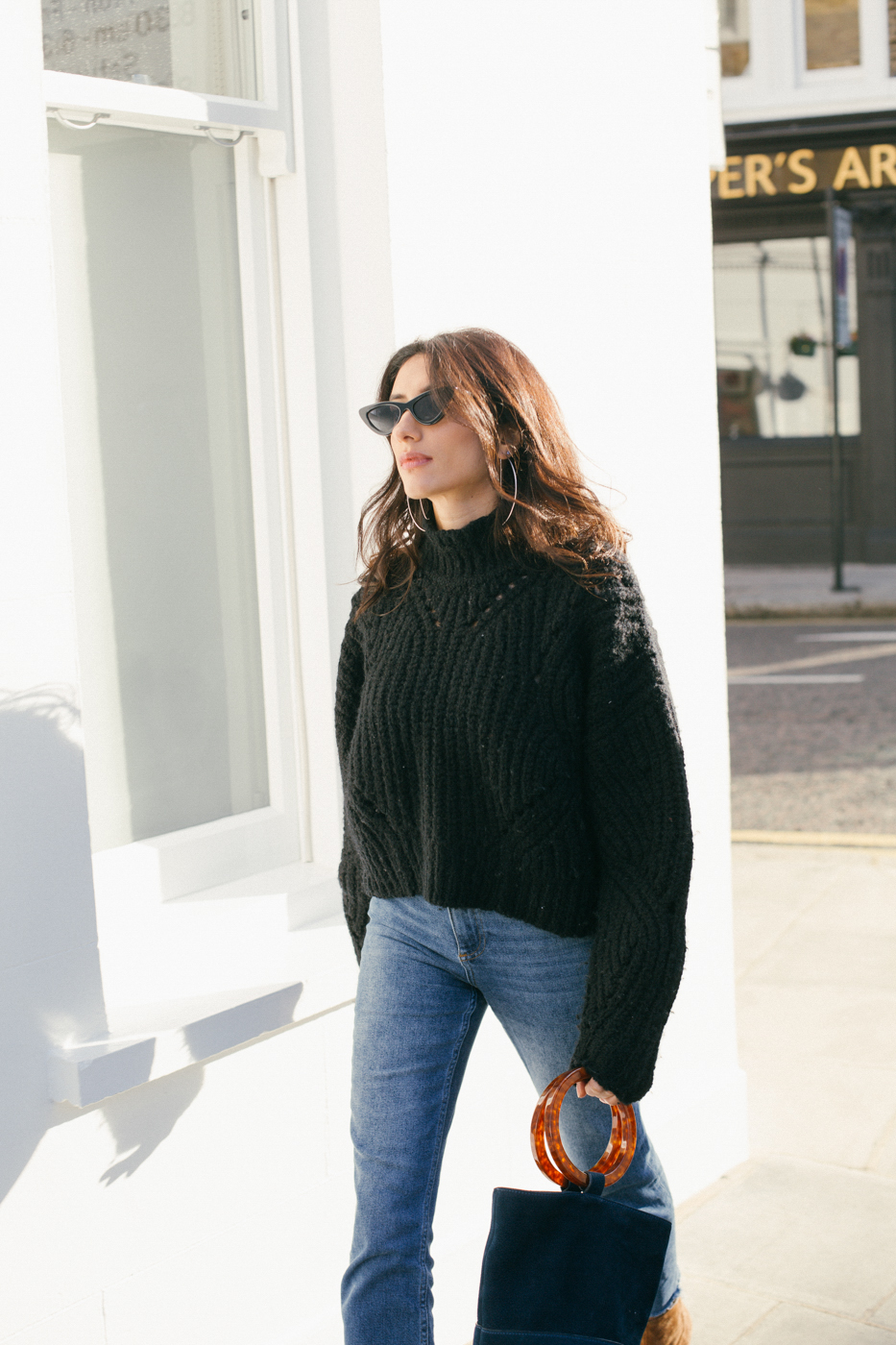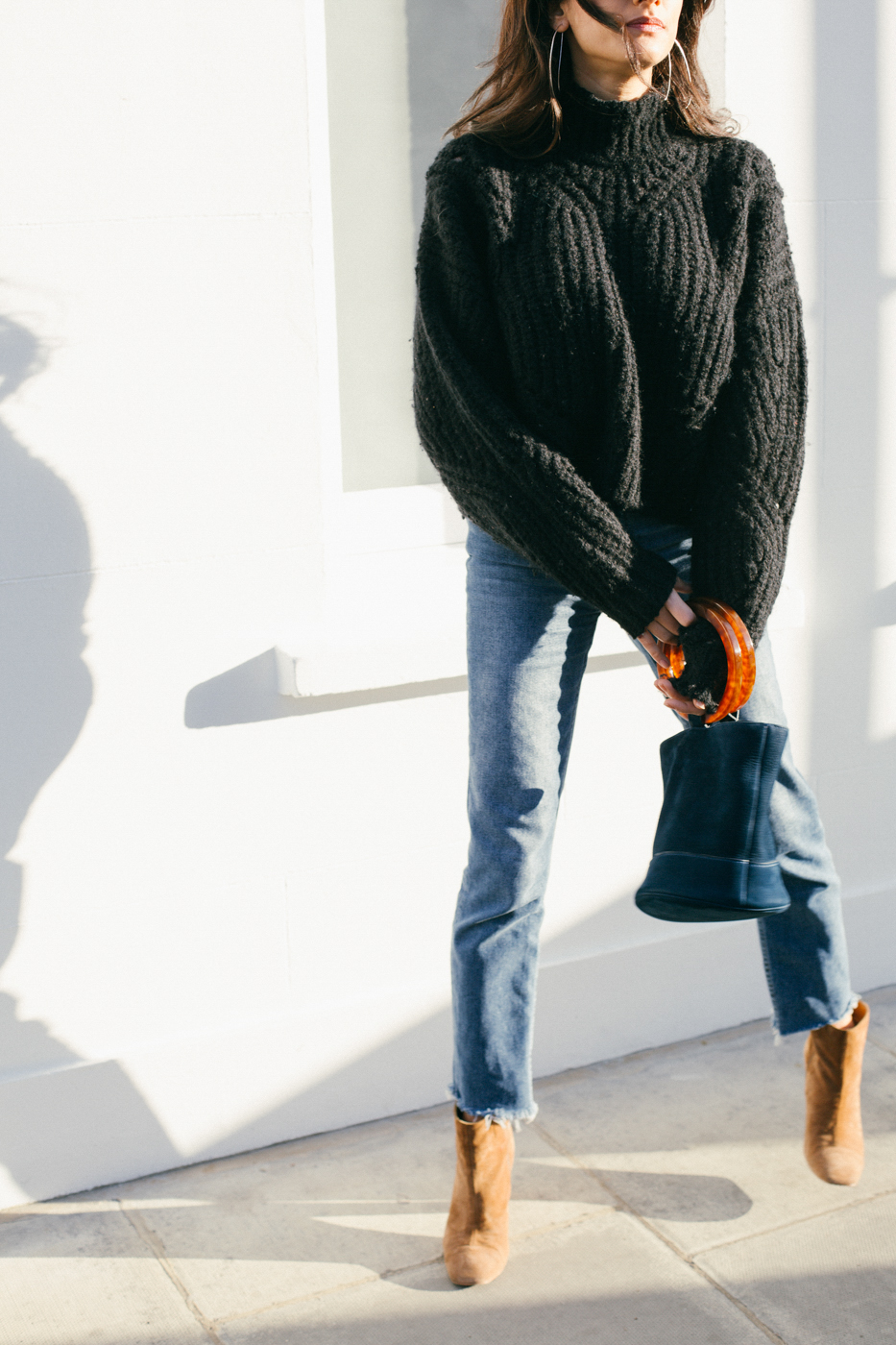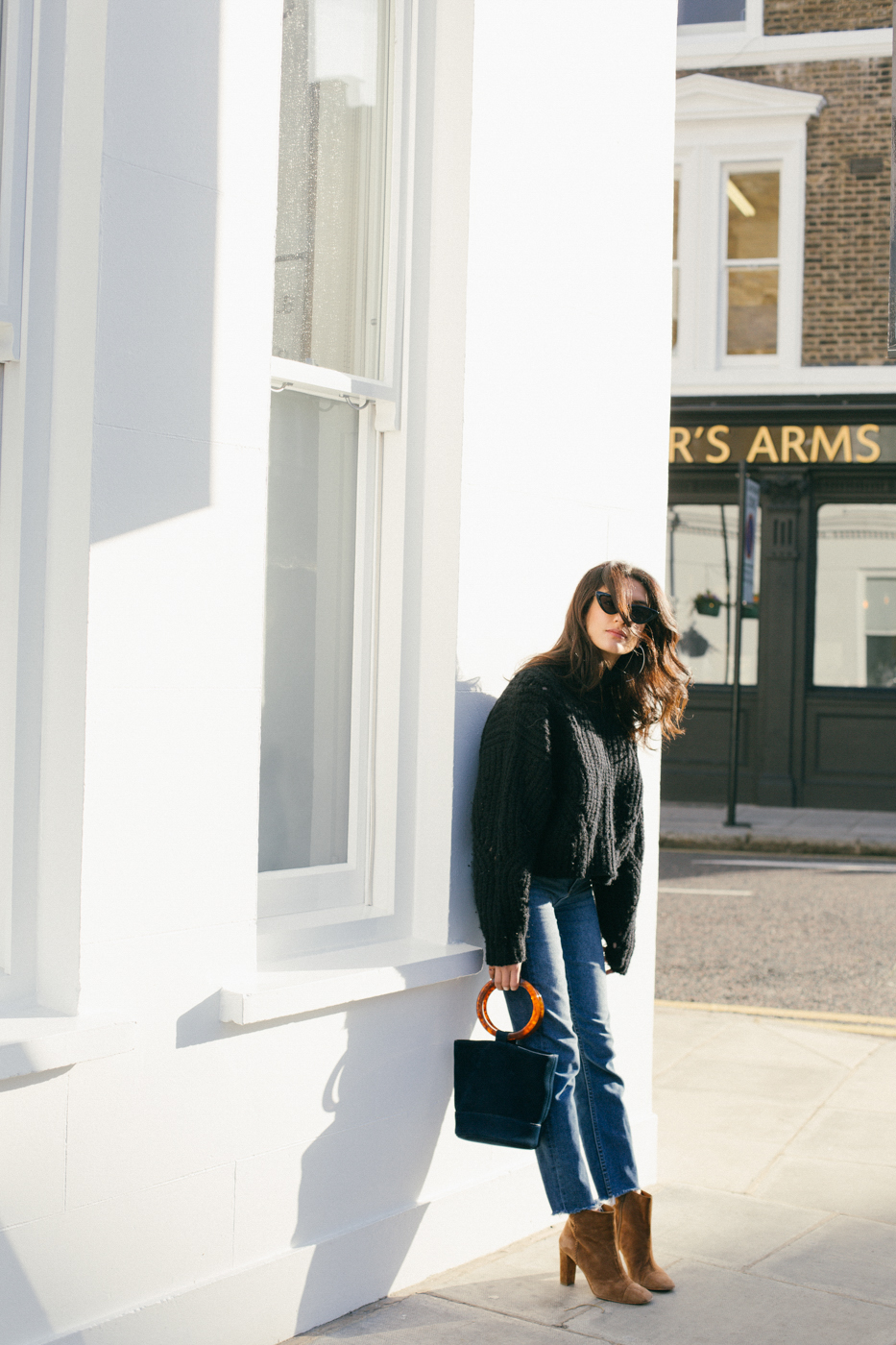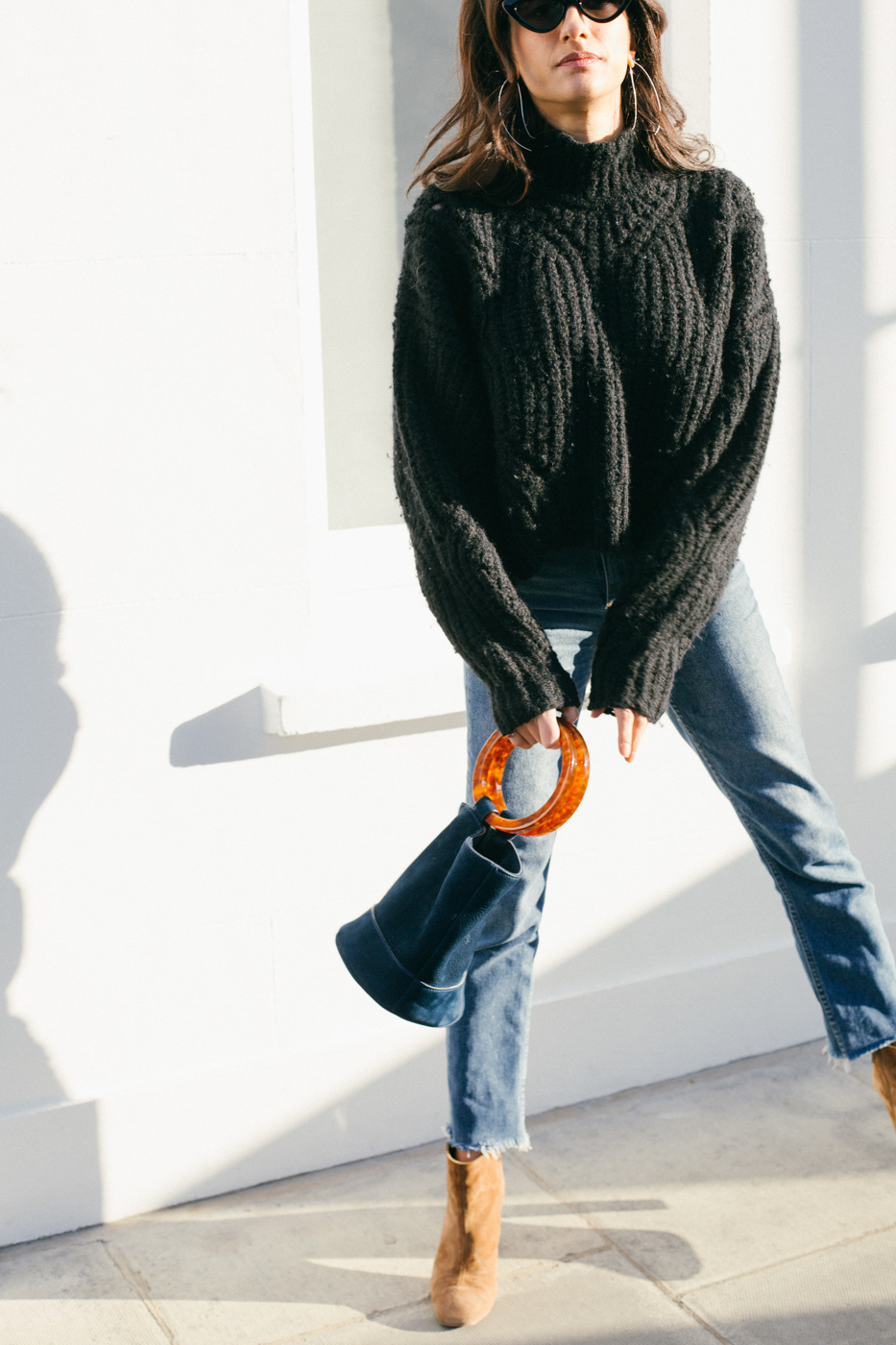 My chunky knit | Isabel Marant
Straight leg jeans | Topshop
Sunglasses | Le Specs by Adam Selman
Suede boots | Penelope Chilvers
Suede bucket bag | Simon Miller
Silver earrings | Village England

Photos by Frances Davison
Kavita Cola x