A common subject between my peers nowadays is the wonderful subject of ART. I'm at the stage and I'm sure this is the same for so many of you, that we're on the property ladder, if not edging onto it, or very comfortable wherever we live. Instead of framing posters or magazine images (I used to do this all the time in my uni days) I want to start digging deeper and hanging the real deal. I'm definitely not saying I want to become some kind of art collector which just sounds like billionaire territory (although never say never) however I want to hang things that I really like and something not everyone has or can get access too. Basically actual art!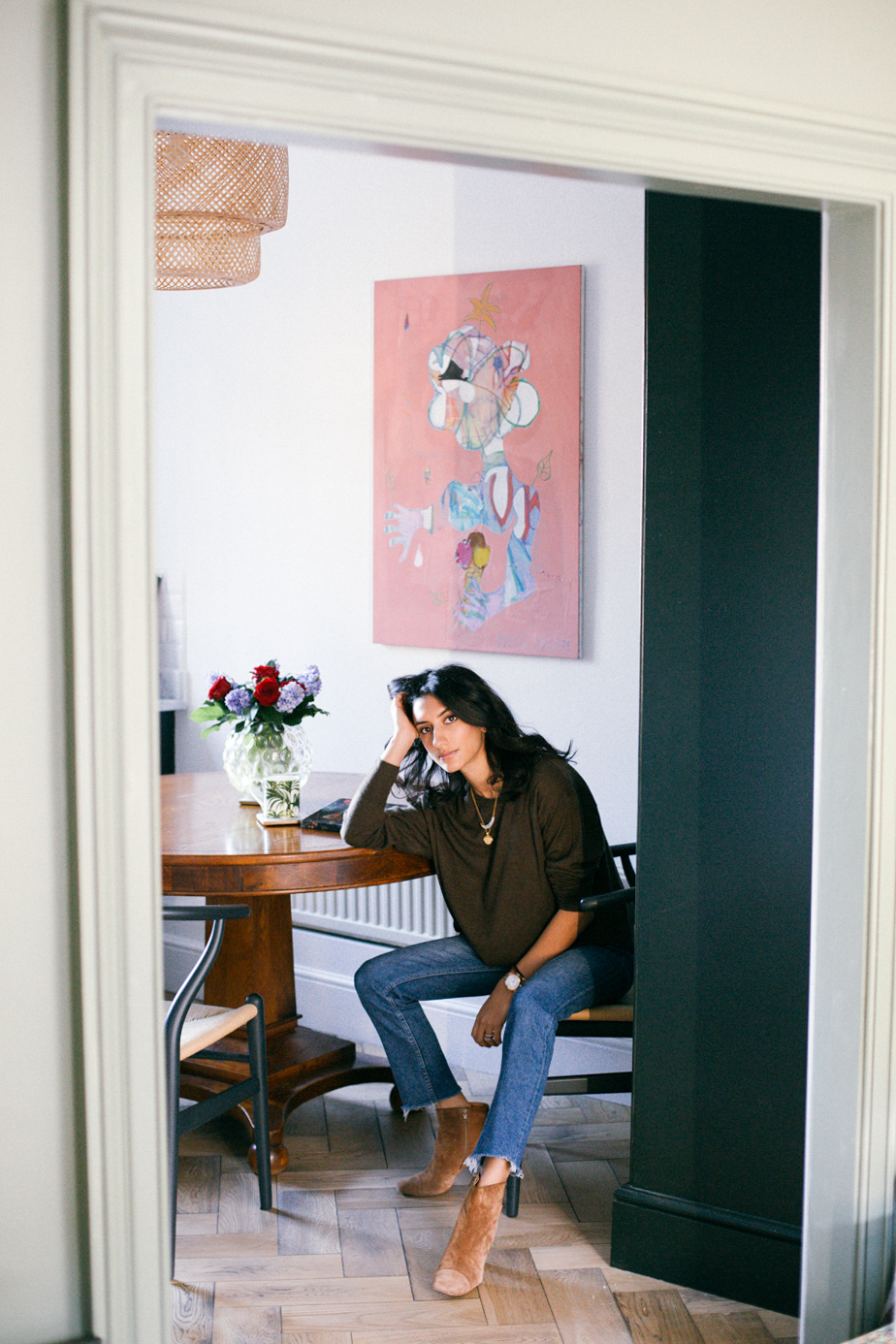 The website called Rise Art got into contact to tell me more about their wonderful service as well as countless artists that they sell the works of on their site. Whilst having a huge array of choice of artwork from paintings to photography there is many choices to suit all kinds of budgets. They also offer a curation service where you can be on email and phone call if you like, with one of their expert curators to help you identify exactly what you're looking for. It feels far from a generic and automated service because it's the exact opposite, and the curators you're dealing with are all professional as well as having great insight to the art-world trends so you're right on track, whilst having a good understanding of new art buyers so not too intimidating.
You start by telling them about the space, your likes and dislikes which can be anything at all. This is where you can feel no shame about knowing a little or nothing about art OR you can re visit your art boffin days and go wild. I for example spoke about how I love figurative work, like that of Frances Bacon, Egon Schiele mixing it in with a bit of abstract. I also knew that for the space I wanted to fill I wanted to add a pop of colour. I also send them some iPhone pictures of the space that I wanted to fill to give them more colour on where the art is for. They then responded with a whole page especially for me suggesting loads of choices. I responded back with what I liked and didn't like so much. They then replenished that with more works, and so on.
I ended up choosing this lovely bright abstract painting called 'Nice Cream' by Francesco Polazzi which hangs very happily in my kitchen. Who knows if it will be there for long as I'm sure I'll give it a good sitting in different rooms in my place. For now it brightens up my space tying in the more colourful areas of the rest of my house. Love it! I highly recommend you have a go! x
Art from Rise Art
Jeans | Topshop
Jumper | Isabel Marant at Boutique 1
Gold necklace | Missoma
Suede boots | Penelope Chilvers
Floral notebook | House of Hackney
Green mug | House of Hackney
Wishbone Chair (ours wear spray painted this colour) | Conran Shop

Photos by Frances Davison
Kavita Cola x