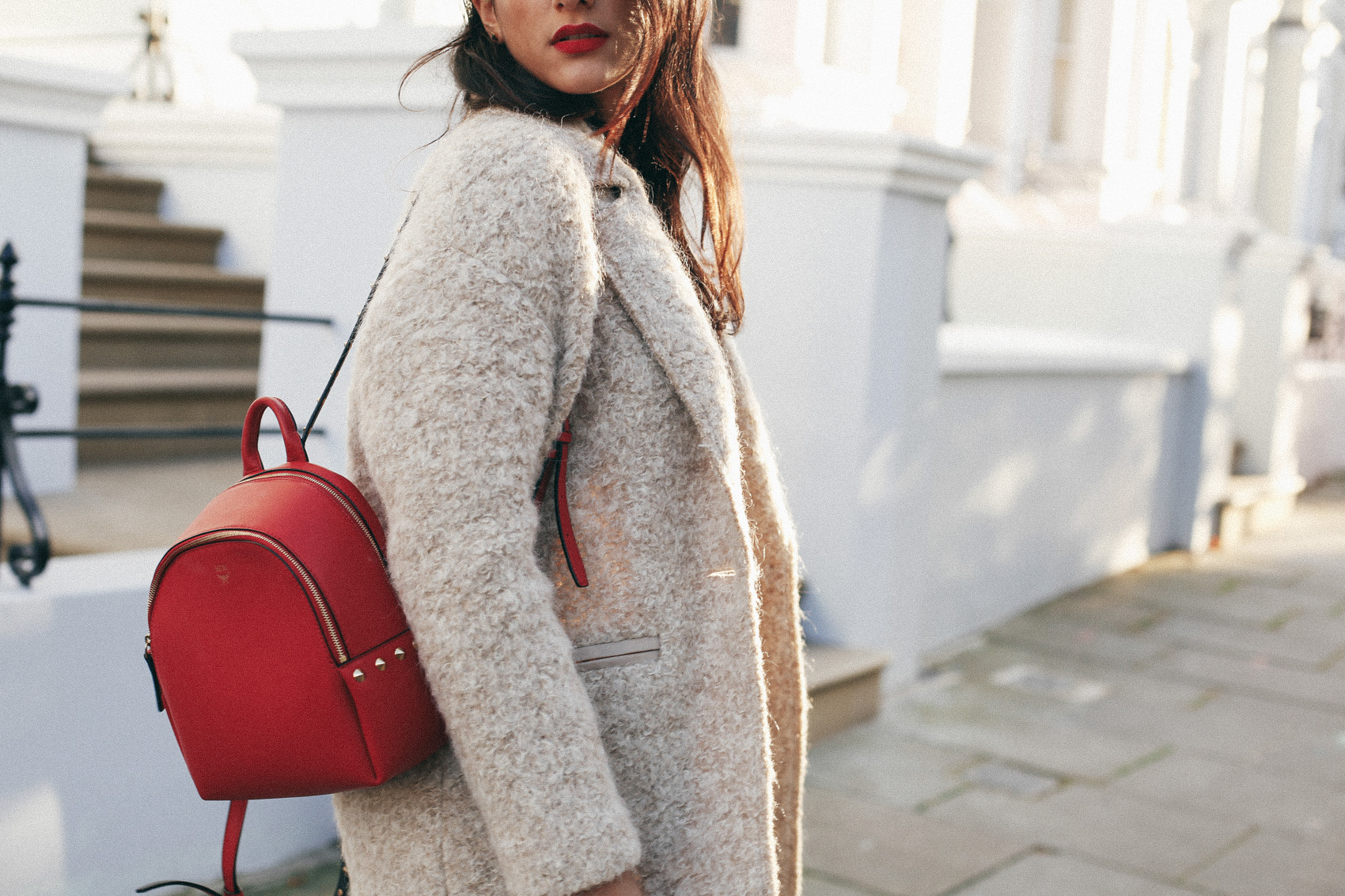 Whilst channeling a more grown up and sophisticated 90s look, with the help on this MCM Worldwide rucksack I'm very much fulfilling some key outfit components that I literally would have worn in the 90s. It's a funny one, because when I came into my mid-teens, rucksacks were slightly shunted from being 'cool'. Let's face the fact that being older and much more comfortable with myself I tend to not overly give too many hoots about what's conventionally 'cool' and search for every day comforts and mixing them with my own swag (ok cool) in the form of wardrobe favourites and staples that I already have.
My new rucksack from MCM Worldwide very much encapsulates me right now. Offering a utilitarian function with no risk of over filling or back breaking, as well as a colour that pops out from the rest of my daily garms. If you ever read my posts you'll know that I love to keep it quite simple whilst adding pops of detail in the form of texture or colour.
MCM worldwide are internationally renowned for their signature MCM logo dappled all over their leathers, particularly in rucksack format. I.e. If you're in search of a perfect rucksack then be sure to check out the selection at MCM worldwide. Some are studded whilst some are more clean and elegant. I personally can't make my mind up on which I love more, as the logo bags have this heritage feel to them, whilst the simplistic ones are discreet but super luxe. I sense the beginning of a collection coming on! Uh oh. Check out all of my outfit details and where to shop below.
Ruck sack | MCM Worldwide
Coat | Mango
Leather trousers | J Brand
Boots | Dune
Black polo | American Eagle Outfitters (similar here)
Earrings and necklace | Dinny Hall (15% discount code is kavita15)
Lipstick | Laura Mercier

KavitaCola x
Photos by Frances Davison
In collaboration with MCM Worldwide