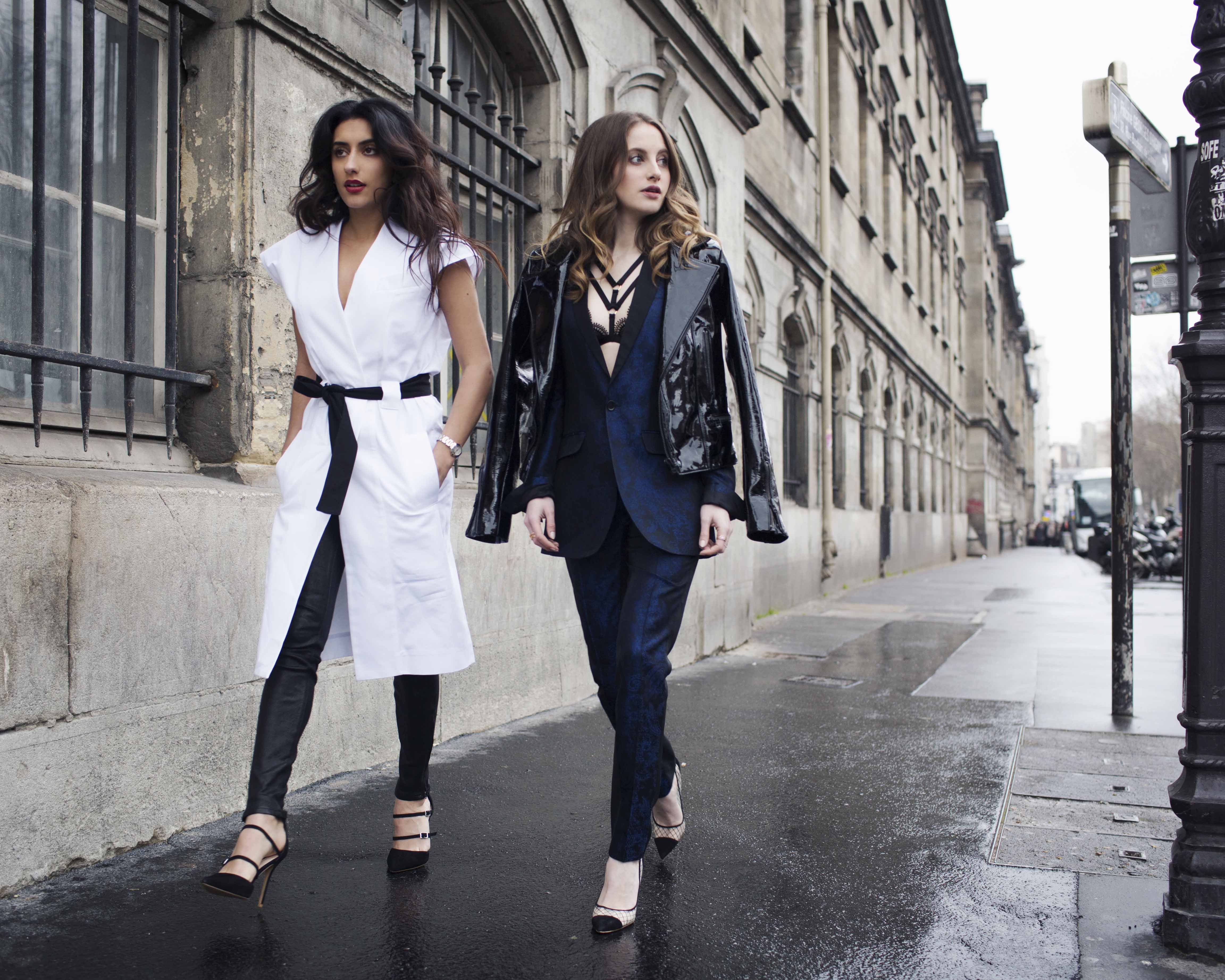 Following the buzz from New York, London and Milan, comes the finale of Paris Fashion Week. My self and my fellow fashion blogger friend Rosie Fortescue took a short trip to Paris to partake in the hustle and with the Each X Other show to debut Paris this season.
Following their design mantra of artist collaborations to inspire the design of their collections, this year Each X Other collaborated with an artist poet Robert Montgomery, who adorned the catwalk with his graphic slogans. The show was held in a gorgeous concert hall in the heart of Paris where the catwalk was in an unconventional squared format on a level platform where the models emerged from behind the stage and back out of our entrance on audience level, keeping it very intimate.
Rosie and I wore some key pieces from Each X Other's current seasons collections, which are available to buy online (see credits below). The day started with the lovely show followed by glutenous overload at one of my favourite spots in Paris Hotel Costes.
Photos by Anna Sandul
White kimono shirt dress | Each X Other
Leather trousers | J Brand
Black court heels | Topshop
Watch | Cartier
Lipstick | Ruby Woo by Mac
Rings | Rosie Fortescue Jewellery

KavitaCola x