Whilst October is well underway and as much fun there is to look forward to like layering coats, wearing fancy boots and socks and obviously – Christmas (yikes) the signs of summer seem to be equally dwindling away. If you're a Brit or a lucky world traveller, you're likely to have had a good dose of vitamin D this summer.
When you tan sensibly over a period of a few months using sun factor (always above 30 on the face) you're skin develops this durability and glow that quite frankly needs a lot of work during the winter months. Now, you're skin can survive a bath or two without moisturising it straight after, you haven't seen chalky legs in an age and neither have you exfoliated your face in months because your skin has upheld a smug low maintenance sunshine glow.
 I've never really given too much time to fake tan because I have always been nervous about streaking and the risk of looking like a tangerine. However, I have recently come across James Read tanning products (and the man himself) who seems to have it everything about tanning sorted.
Below I have listed my highly recommended products from the initial process of removing dead skin (if necessary) to the 3 dimensional at home tanning regime by James Read to the best natural bronzing makeup followed by smells to ensure you can prolong the bronze and maintain a healthy glow on your body and in your mind, as we approach the winter months.
Step 1: Get your skin at it's best. I usually find as the days get shorter and the darkness gets longer, I find it more difficult to wake up in the morning. Is that just me? I have found that eating great and nutritious foods and staying well hydrated is a huge help, followed by getting into a bed time mood before bed – candles, baths, silk sleeping masks – the lot. Good food and good rest keeps your skin at it's best. You have to check out the book!
I have come across the book called Eat Beautiful by Wendy Rowe the renowned makeup artist to Sienna Miller and many other beauties. She has some amazingly nutritious recipes in it along with great advice on the best way to maintain good skin by what you into your body and what you put on your body.
Step two: Exfoliate. I love a good light pumice stone for elbows and knees as well as a light body exfoliator. This one was a gift from a lovely lady from the Middle East who stayed at my Air b'n'b that I manage, called Joa Body Scrub and has this gorgeous rosey scent to it. For the face I love using the Kiehl's pineapple and papaya scrub for the face. It isn't abrasive and leaves my skin feeling refreshed and squeaky clean.
Step 4: Tone. This is particularly for the face. A good toner is never to be underestimated. This one by Be The Skin is a Korean brand sold on Peach and Lily made from all natural ingredients perfect for evening out your skin after exfoliating providing a clear and matt surface for your next stage that is moisturising and tanning.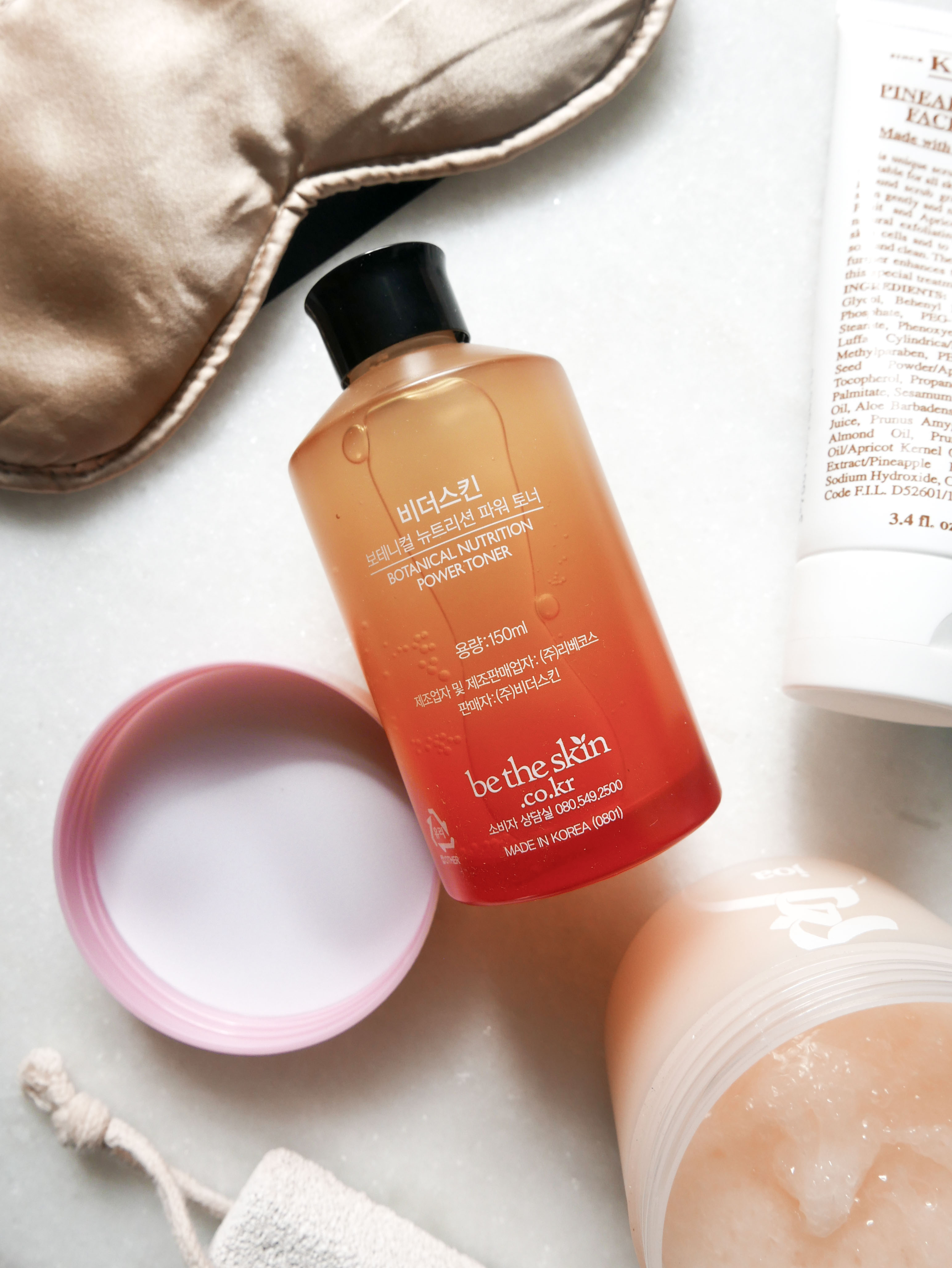 Step 5: Time to tan. James Read has come up with an all round easy to use system of tanning. All of his products are hydrating and rich in Vitamin E and caffeine, delivering a lovely sun-kissed complexion. For me the hero James Read products that I have tried are Overnight Tan for the face, the liquid bronzer followed by the Tan H2O mist (containing rose water) are my favourites. They feel nourishing during the application and you're not having to frantically smooth it out evenly before it dries. Be sure to have a look through the whole range as there is something to fulfil every need.

Step 6: The bronze makeup. Of course everything in this blog post is for cherry picking; the makeup is where you can really get creative. The Estee Edit range from Estee Lauder has a whole range called the Bronze Team which is incredible. Starting with Radiance Activator the 3-in-1 serum which goes straight onto clean and toned skin providing a deep and non-sticky nourishing base to your make up. Then Hydrate + Glow the light weight moisturiser to start off the healthy looking glow. It contains an illuminator which is a perfect makeup base to give a subtle all-over illumination.

Moving onto the foundation, Candle Glow soft luminous foundation by Laura Mercier is a lightweight foundation allowing your skin to breath. I like to use this as a semi contouring tool underneath my cheekbones, the top of my forehead and on my chin line.
The Barest Blush another member of the Estee Edit, a great blusher bronzer  in the colour 'First Love' to throw in your handbag for an instant bronzing effect. I always have to have a good bronzer nearby to top up my make up look whilst I'm out and about. This one is great and never looks too 'cakey' on the skin.
Step 7: The finishing touch. Last but not least, when I said I want to hold onto all elements of summer I meant it. Following from looking after your skin by nourishing and feeding it well. I want to feel the sense of Bronze and Orchid Soleil by Tom Ford has a deep floral and luxurious scent that is the perfect finishing touch. Plus the bottle is absolutely beautiful. One of my favourite lipsticks by Tom Ford is Collin which is almost (but not) the colour of my own lips, gives a perfect and but flirty uplifting look.

Orchid Soleil perfume | Tom Ford
Facial pineapple and papaya scrub | Kiehl's
Beam hydrate and glow | The Estee Edit 
The barest blush | The Estee Edit
Candle glow foundation | Laura Mercier
Collin lipstick | Tom Ford

Tanning by James Read:

KavitaCola x