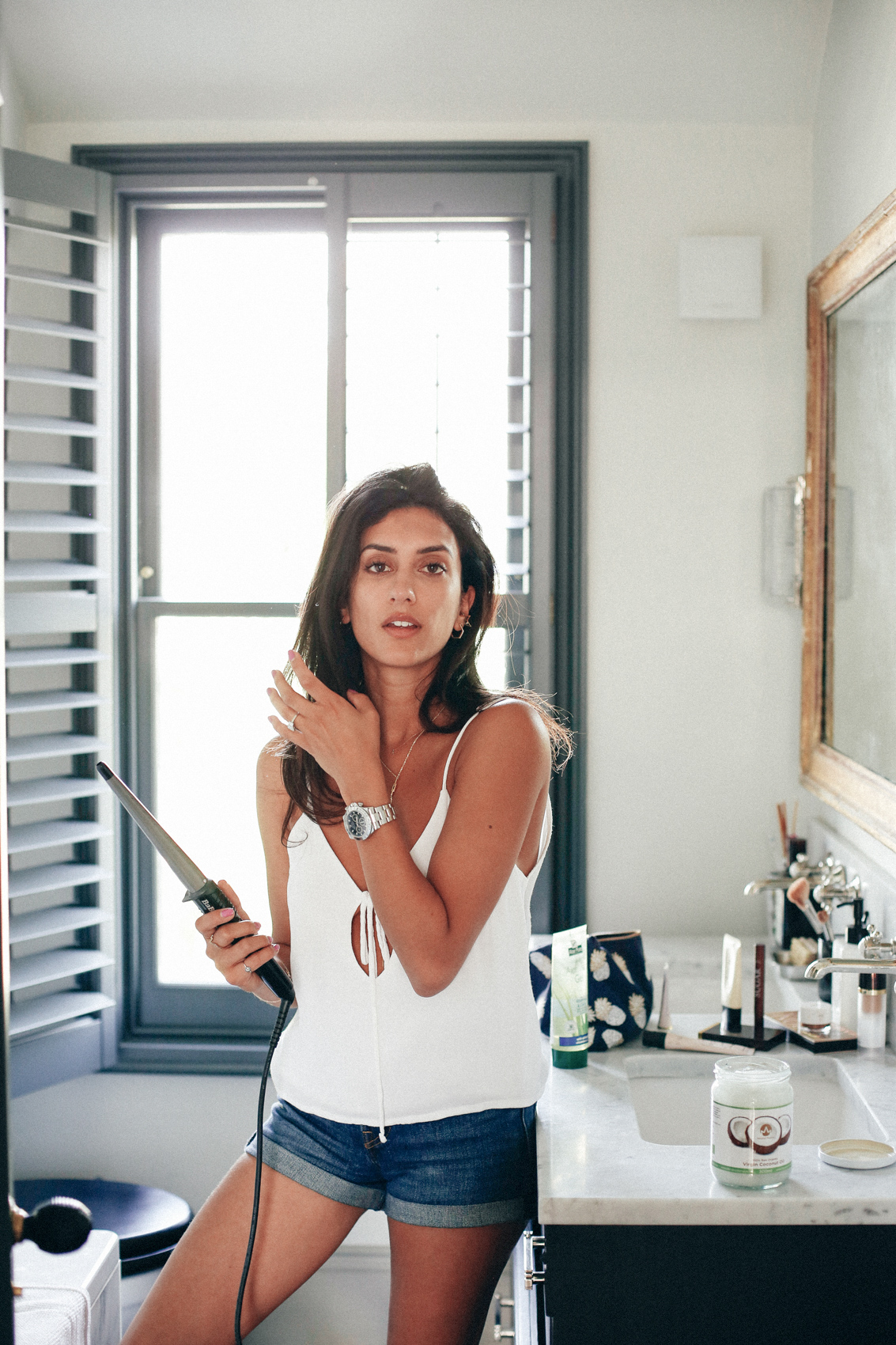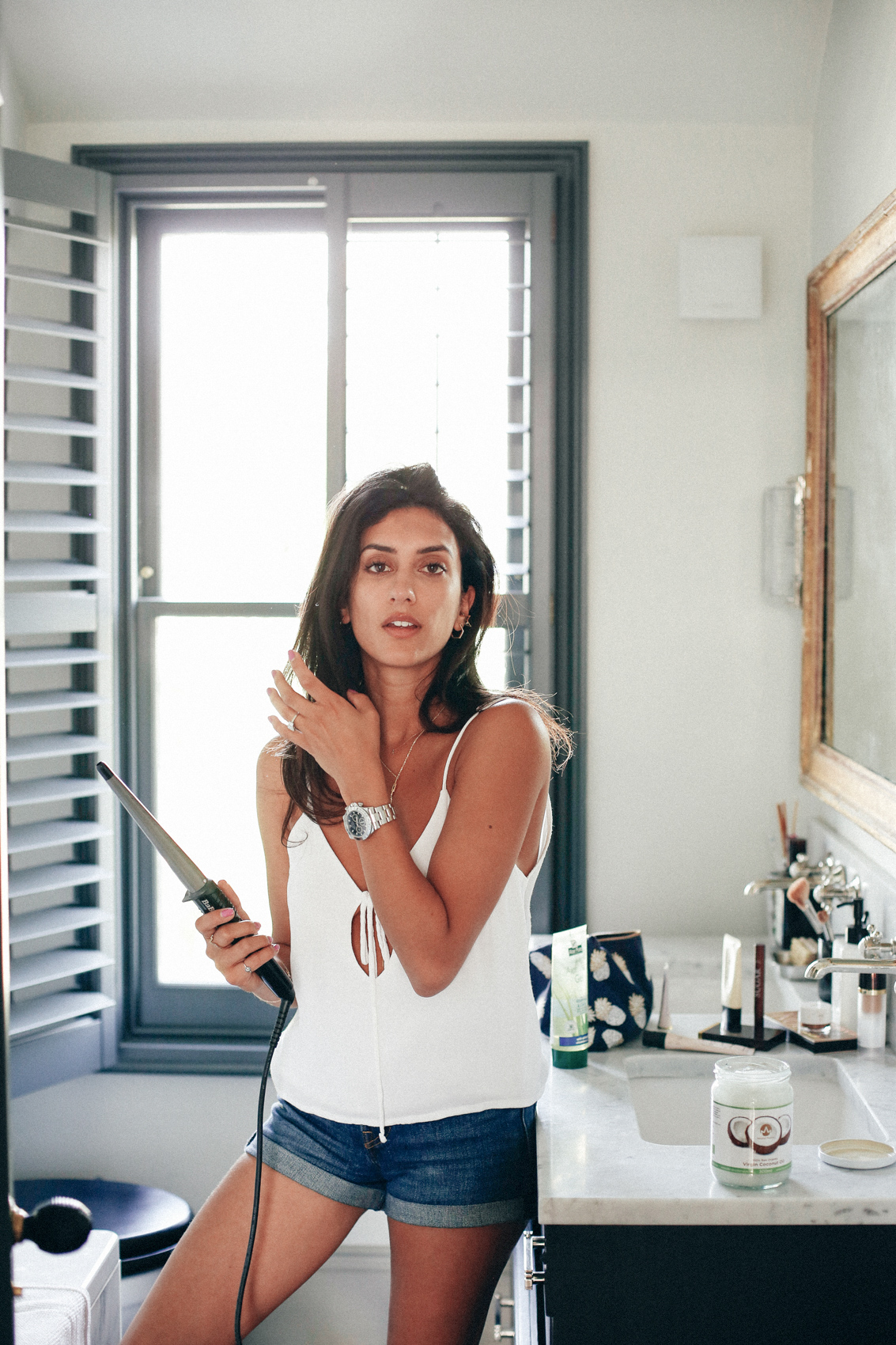 So far my summer has been packed full of sunny trips, good friends weddings, wedding planning of my own and a house move on the cards. All of which have been a marathon of fun but overall definitely taking a little toll. On this post I have made a point on stepping back a little and enjoy a little me time in the comfort of home with a few new treats for the kitchen keeping hydration levels on point along with some home beauty remedies for hydrating my frizz prone hair, all from the Amazon shop Now Its Summer.
One thing I'm usually very good at is drinking water – however with a manic summer in process unless I'm consciously thinking about it I can literally forget to hydrate – which is never a good thing. The super simple recipe below using my Kilner Dispenser is just the dream, keeps me and whoever else is popping by feeling perfectly fresh.
At first I have chopped some lemons, a few sprigs of fresh rosemary from my terrace and some strawberries. (You can literally use any fruits and herbs you like)
I put all of the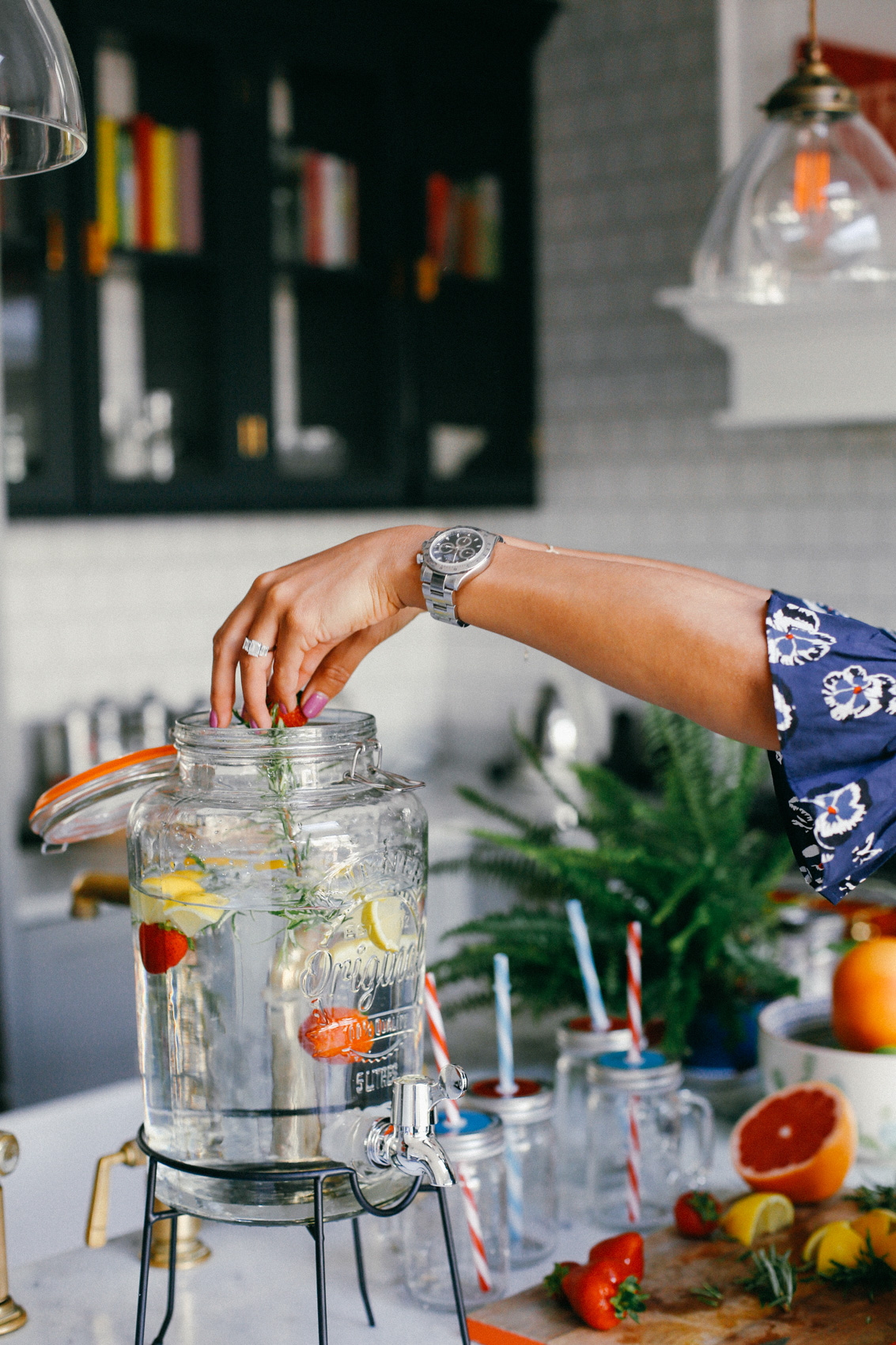 Pop them straight into my Kilner Dispenser.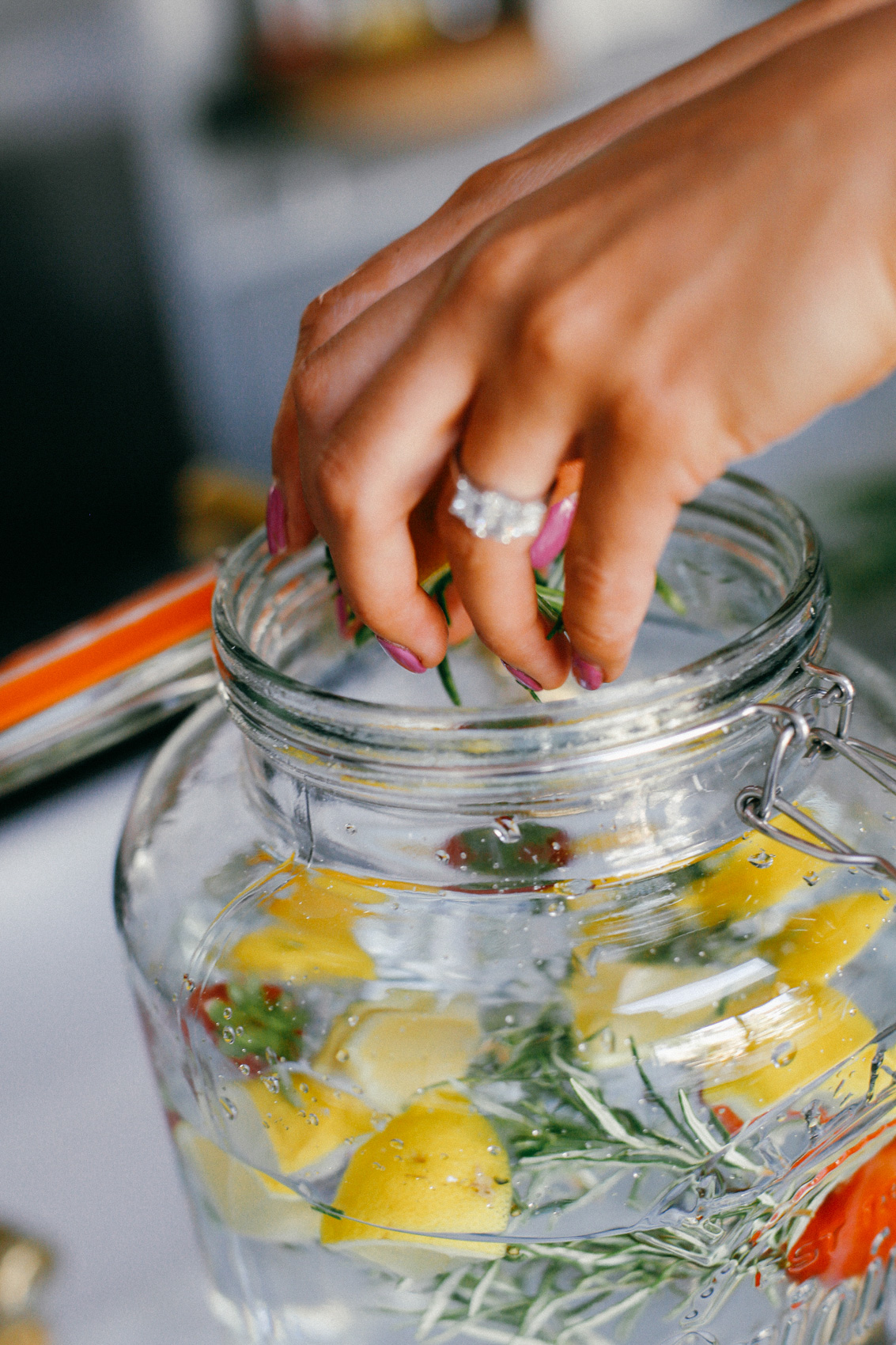 Add a bowl of ice.
Get ready to hydrate! They also come with Kilner drinking jars, ideal when you're pottering around at home which is what I love most, and also great for juices and smoothies.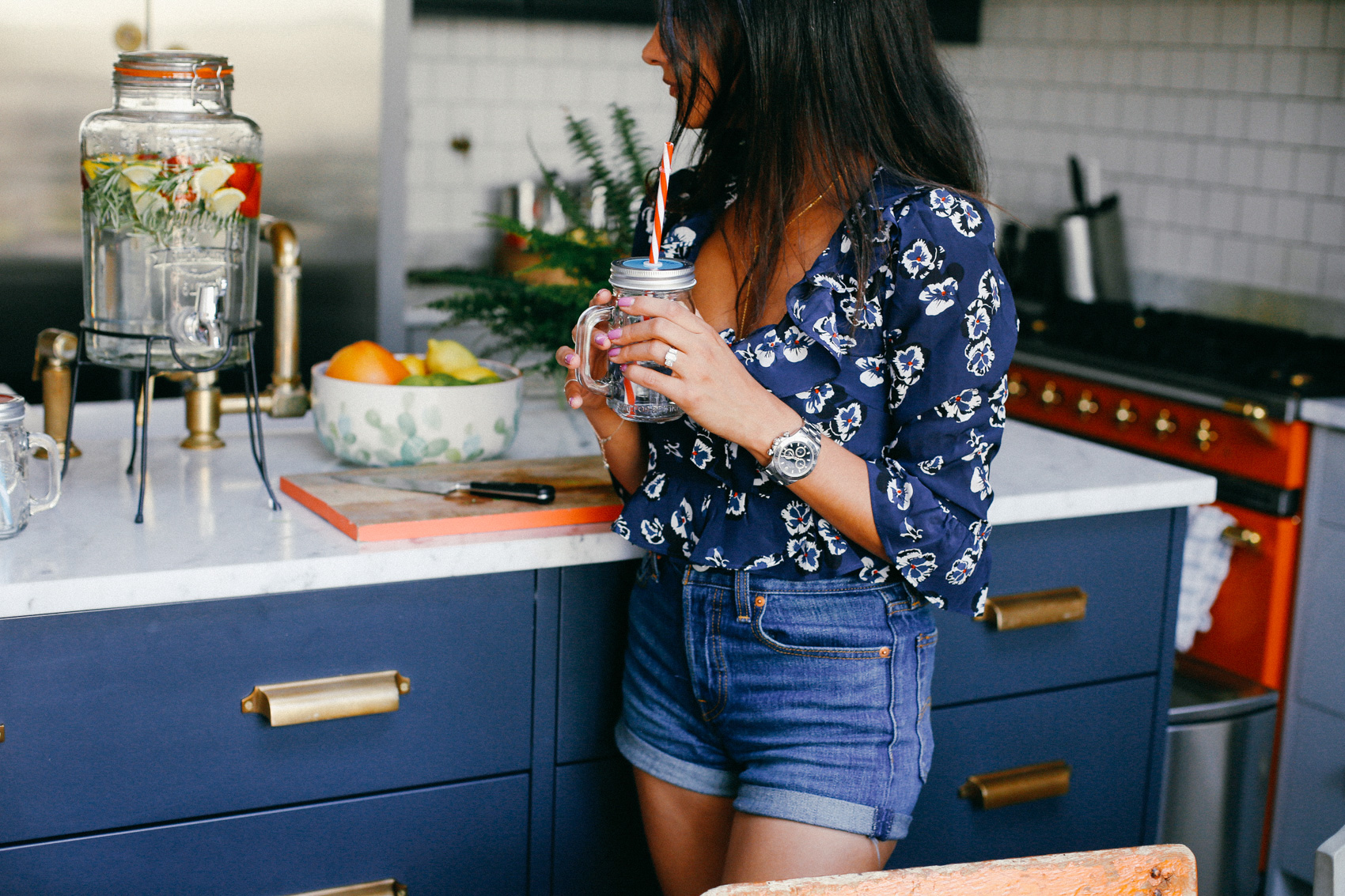 I'v got a new little summer habbit at the moment with grapefruit. They are a great start to the day breakfast as they are a great antioxidant giving a kick start to your metabolism.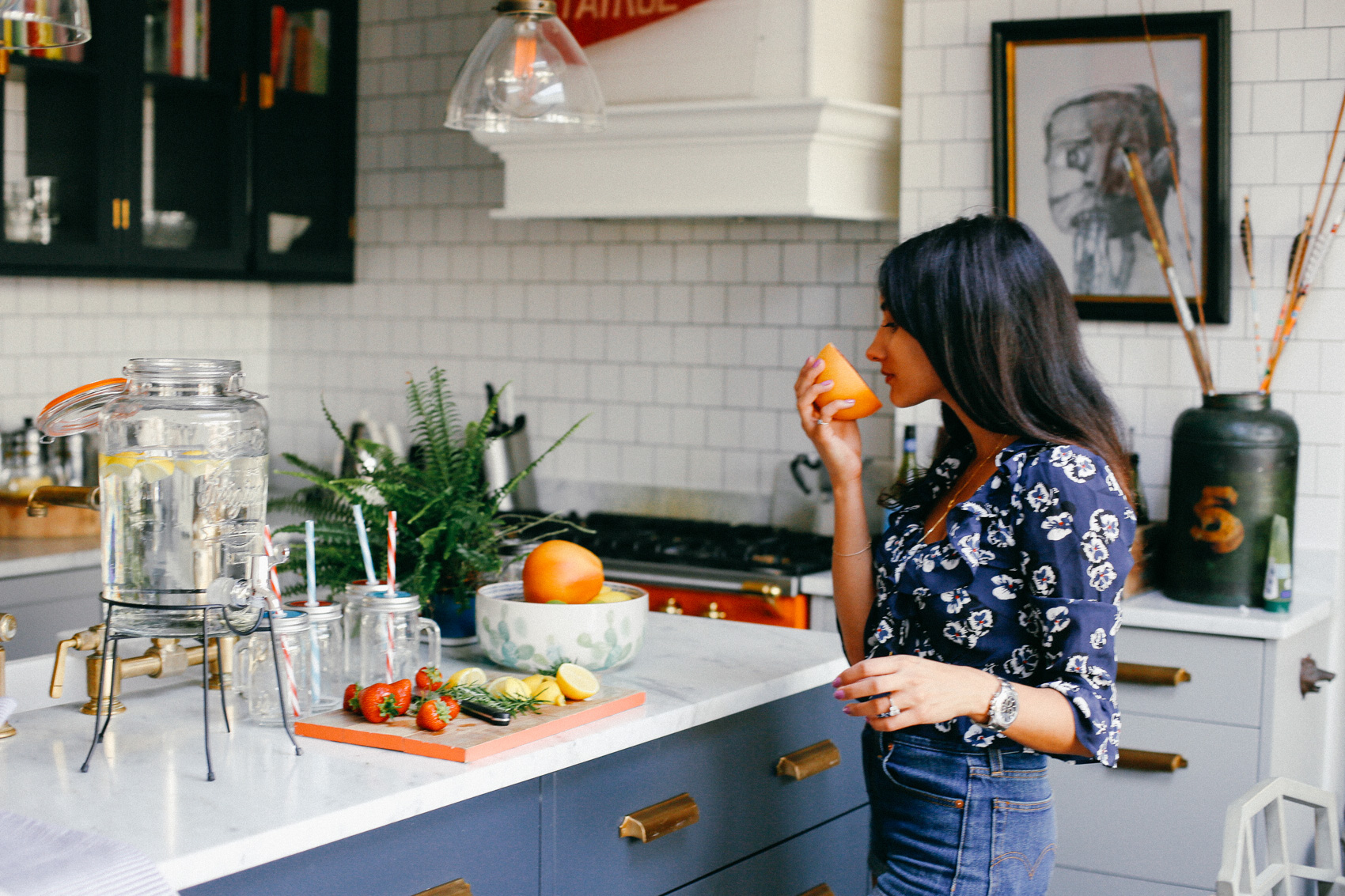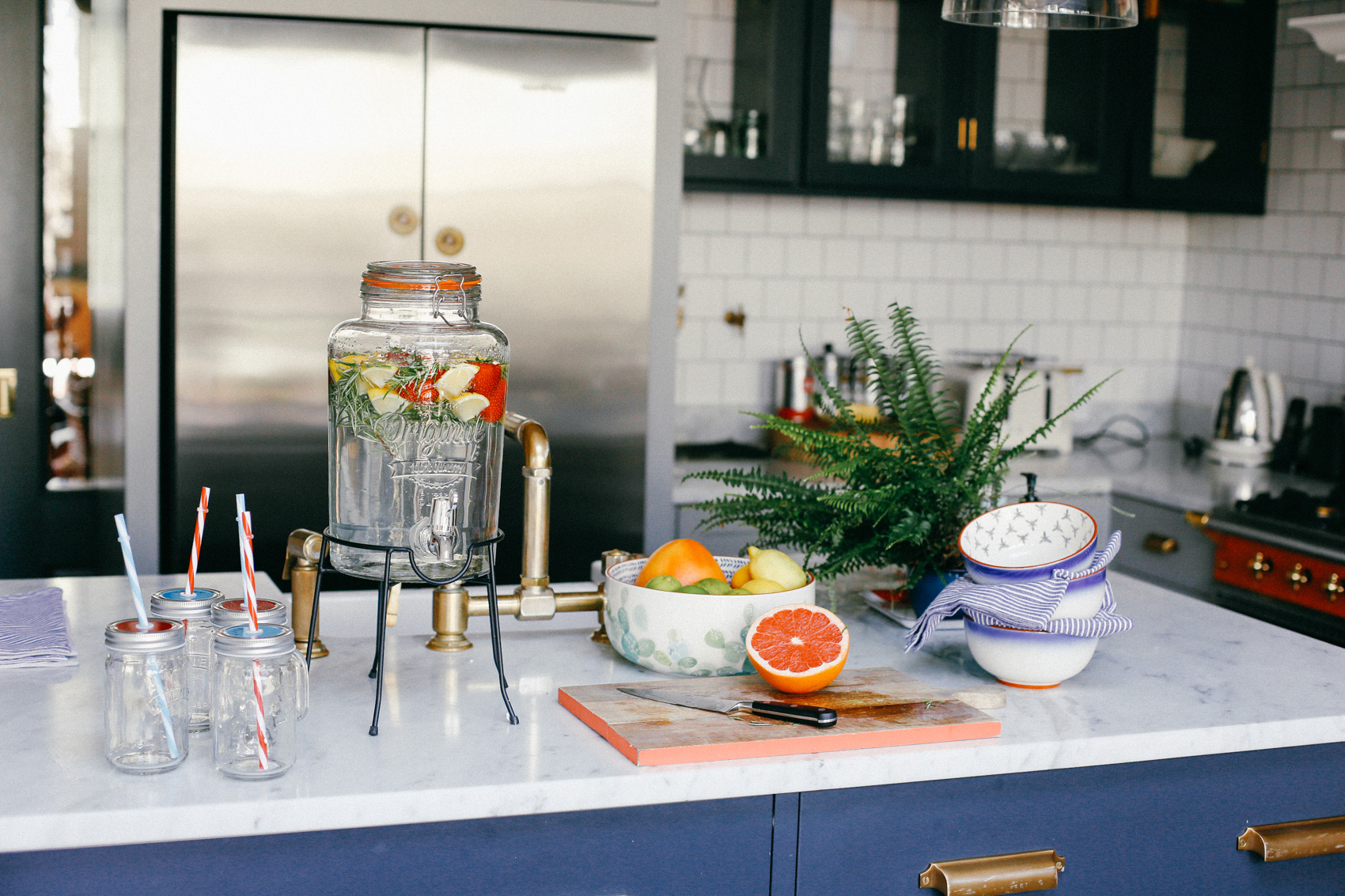 Along with some lovely summery bowls I got from Amazon they look so pretty too, the colours just encapsulate summer for me.
Kilner Clip Top Dispenser | Small breakfast bowls | Cactus print salad bowl
All available at Amazon #NowItsSummer
On the topic of hydration whilst making a that conscious effort adding some fun things to the kitchen that taste refreshing and look really cool – I have reverted back to some classic beauty habits that never grow old. Sunshine, overstyling and constant washing and drying is paying it's toll. 
I'v realised that no one product or treatment can last forever and in between those trips to the salon and those deep conditions I love to just massage a little Virgin Coconut Oil into the tips of my hair to hydrate it again and get it looking shiny. If you're doing this on dry hair, be mindful of using to much, just a touch will do on dry ends. However if you want to make a mask out of it I love to put it all over including my scalp and leave it overnight or for a few hours at least.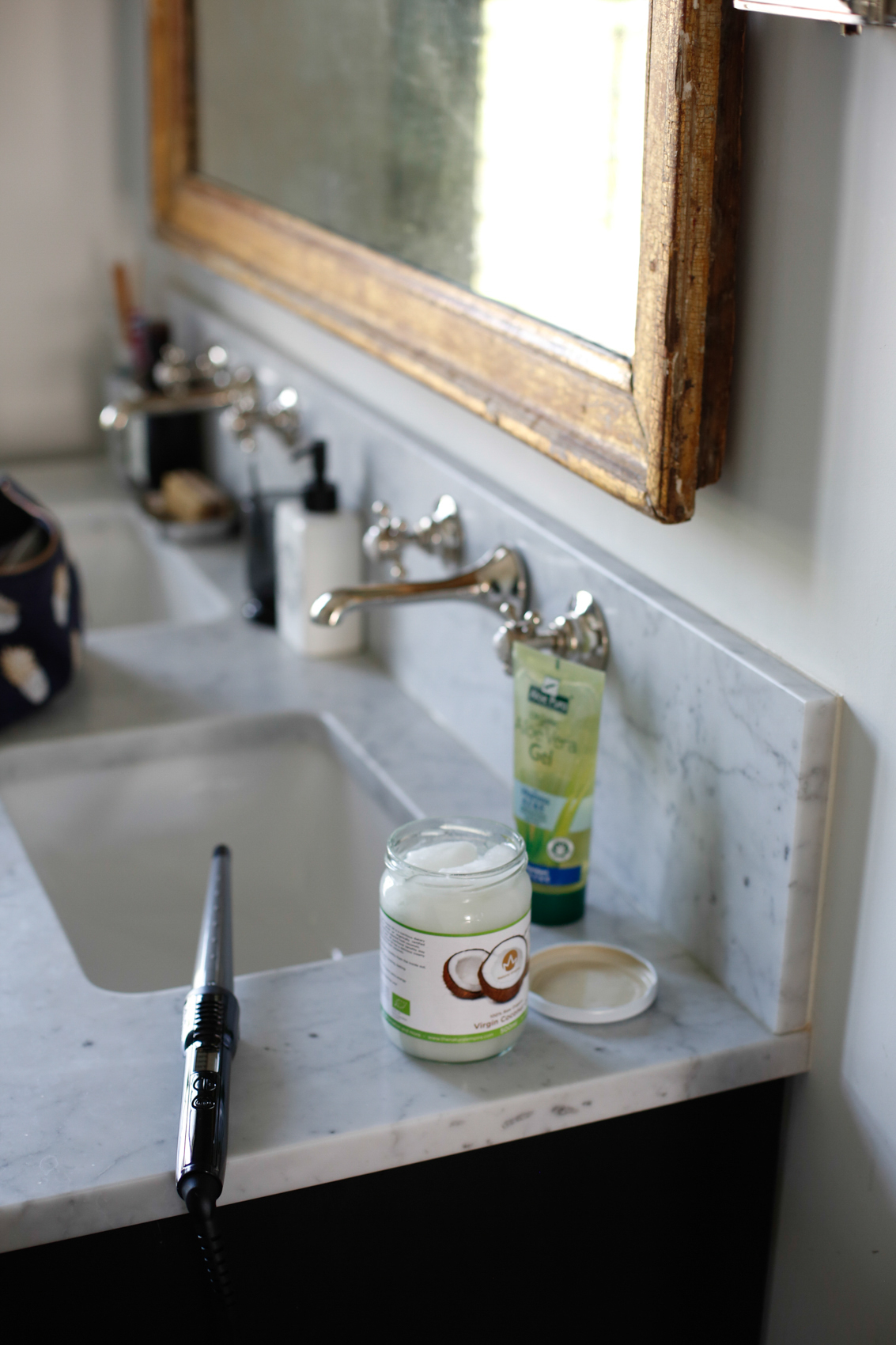 Literally just a touch will do.
Melt it in your hands.

And rub it into the tips of your hair.
The best thing is you can just massage the residue into your hands or any dry areas of your skin.
It's also amazing to add to a hot bath if you're ready for that next level of hydration. You come out with baby soft skin and the best thing is you're not at any risk of skin irritation whatsoever.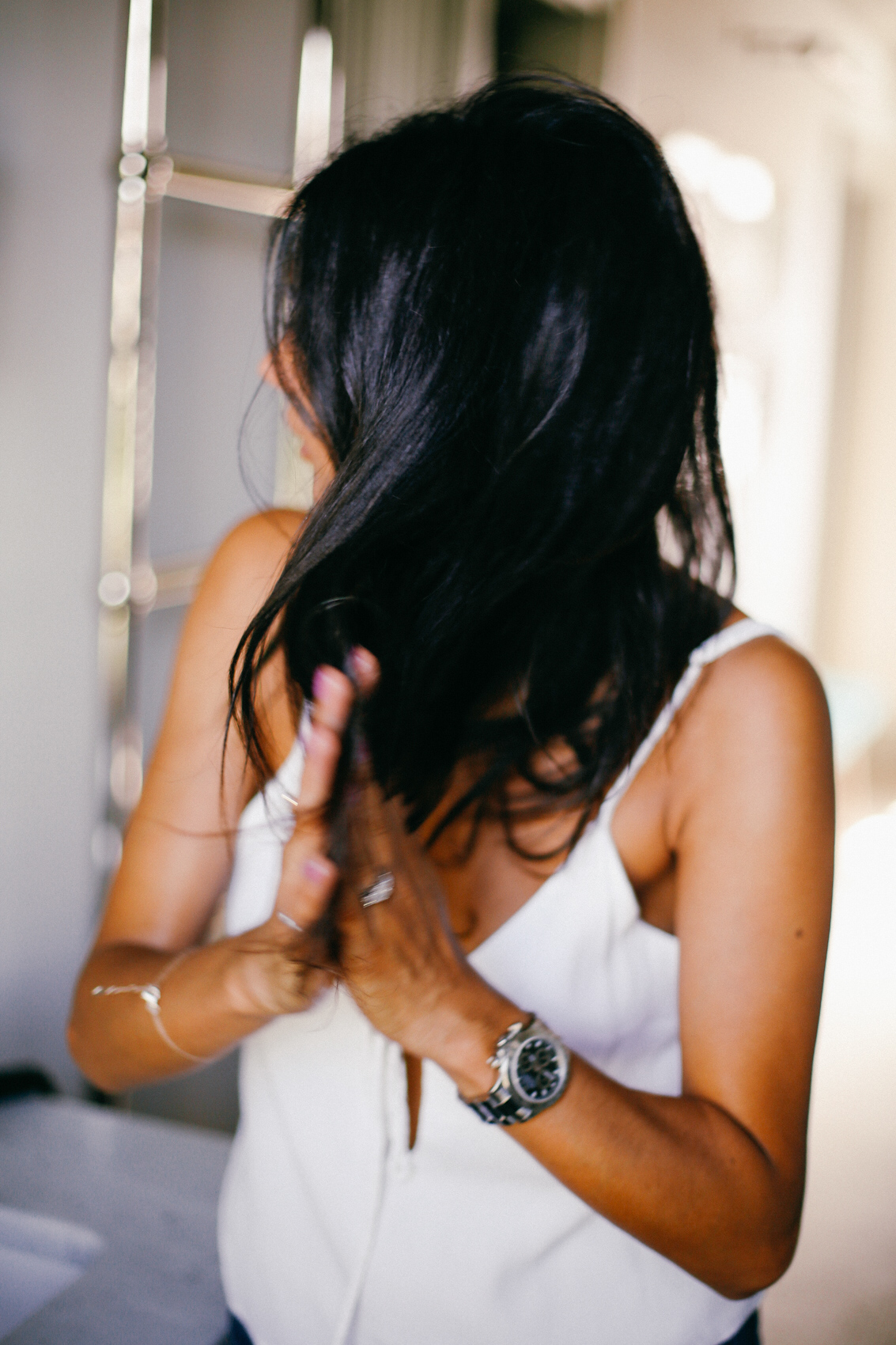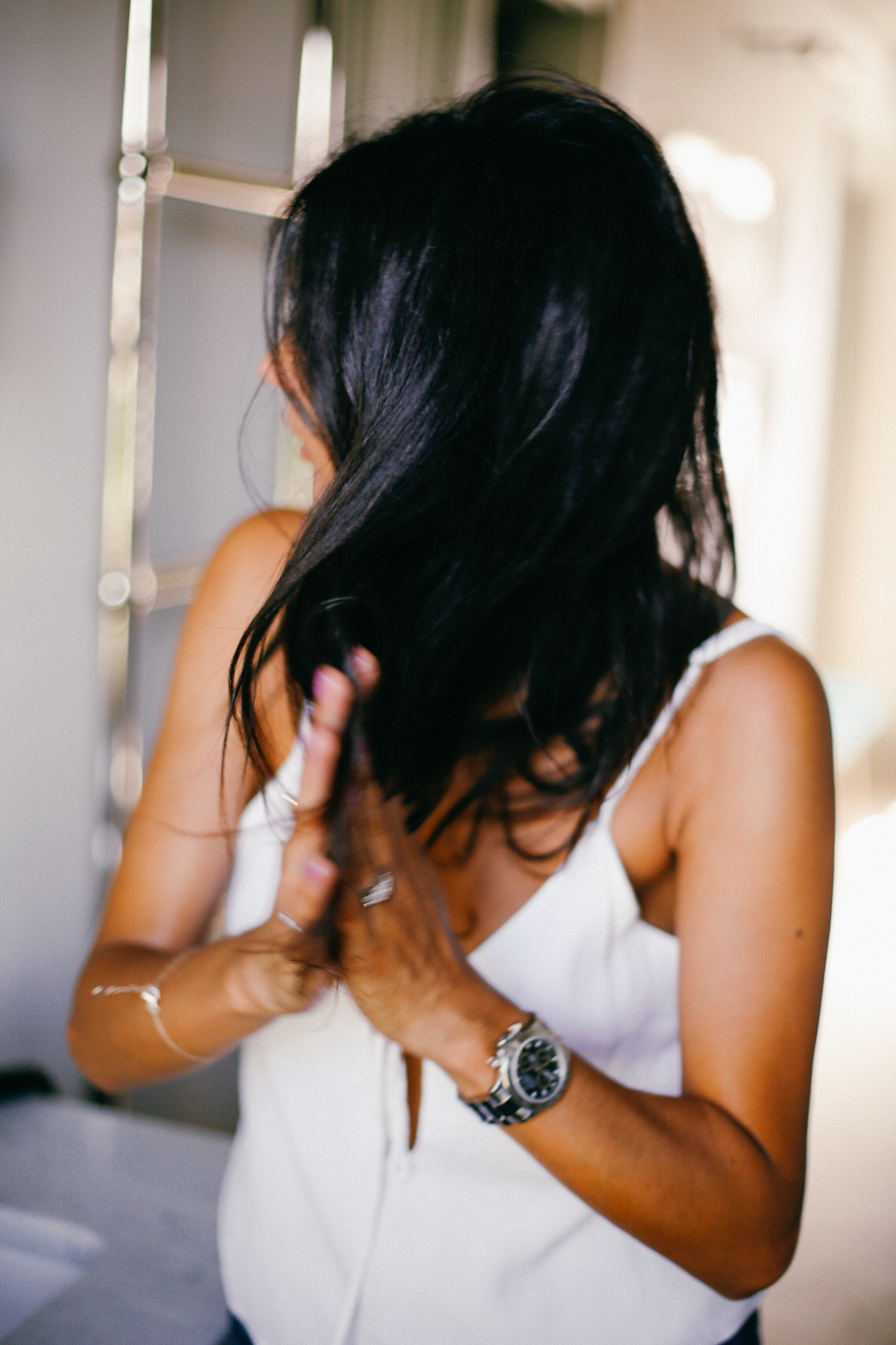 Next up is some organic Aloe Vera Gel. Now that it's summer some pure Aloe Very Gel is something that should belong in everyones cupboard as it's the go to product for burns. As its quite a neutral, natural and overall harmless product I like to put it all over my arms, back and legs or basically where I have been over exposed to the sun.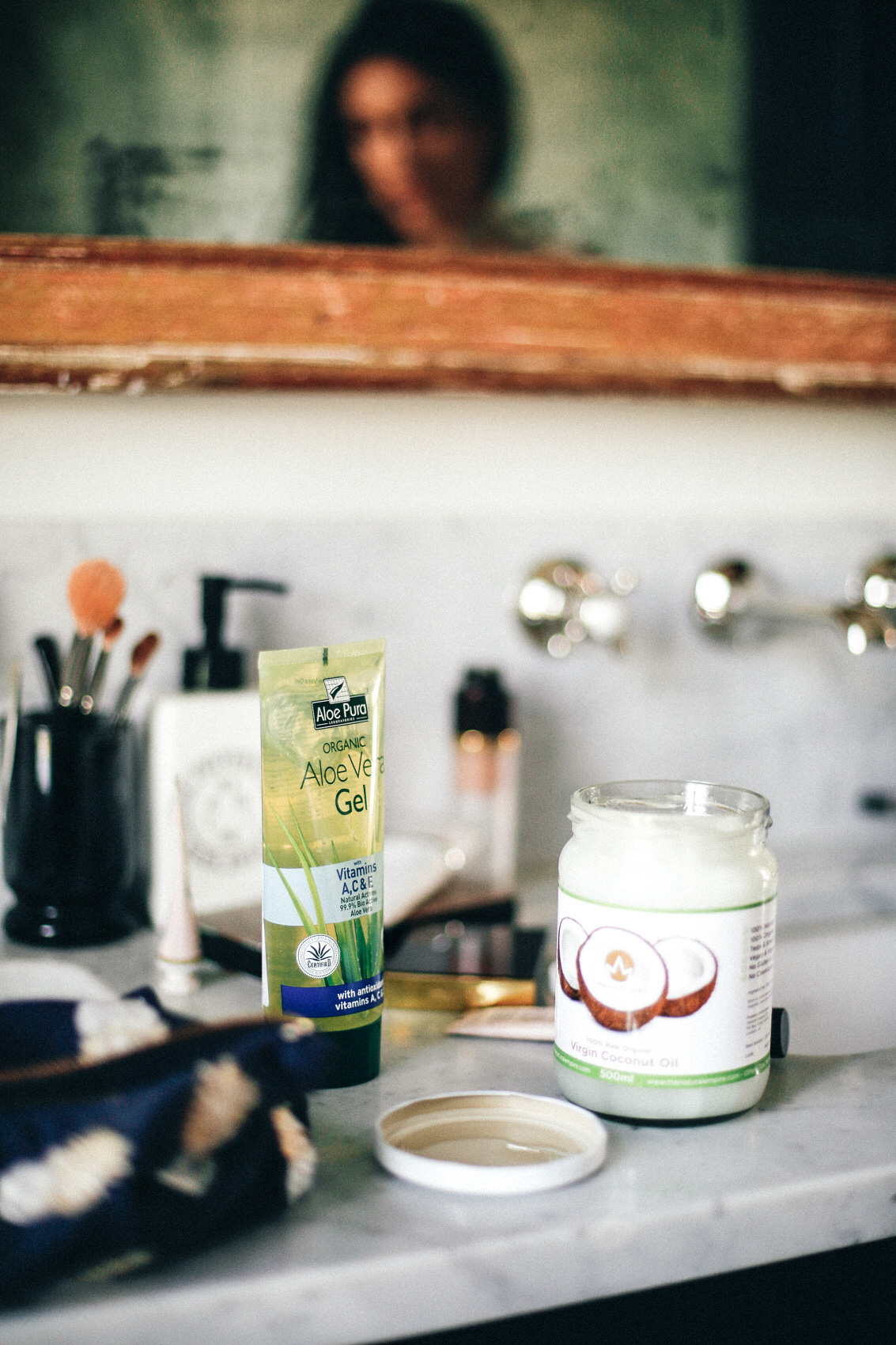 It revitalises, softens and helps restore any damaged skin – aka my legs right now!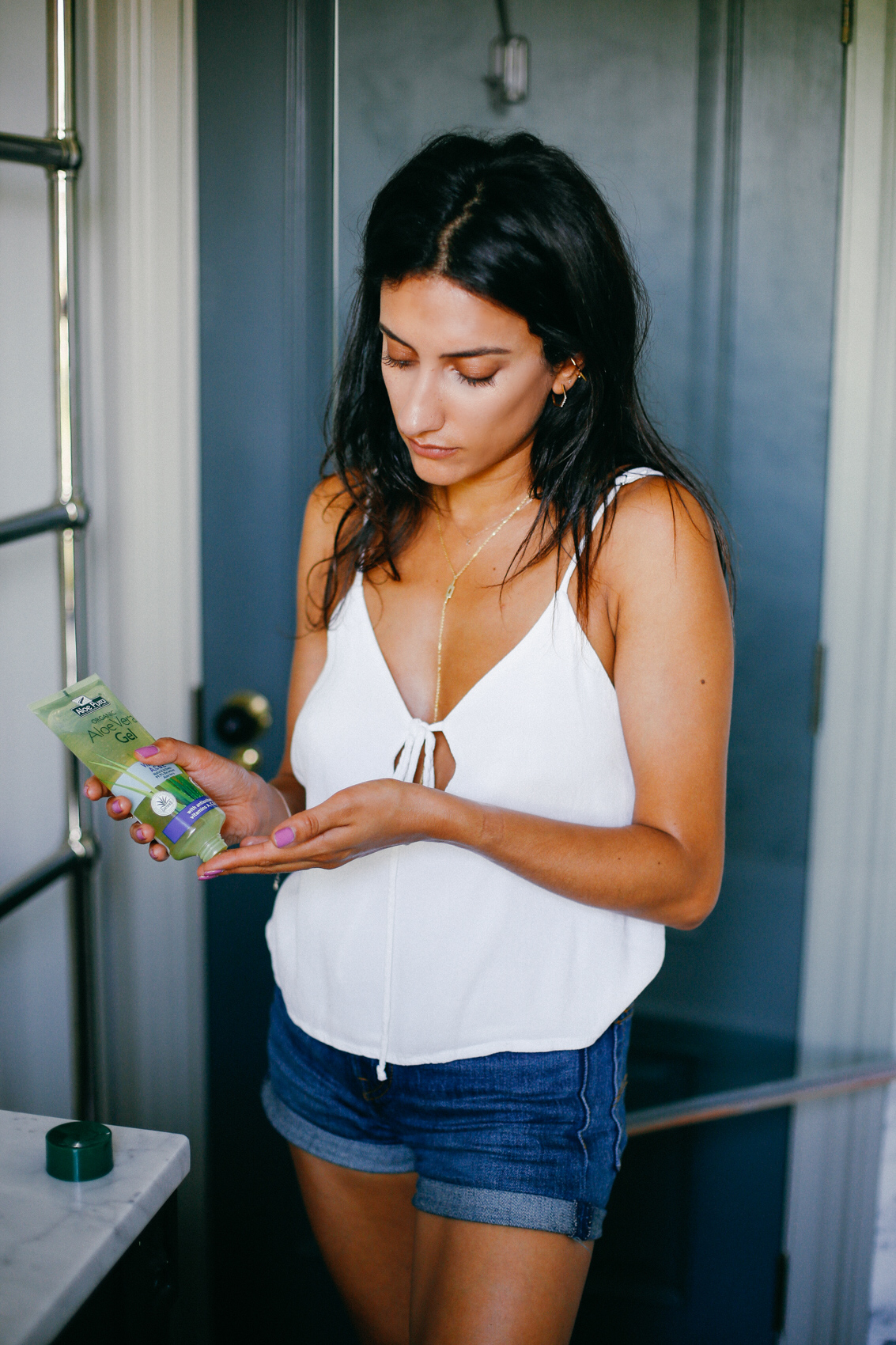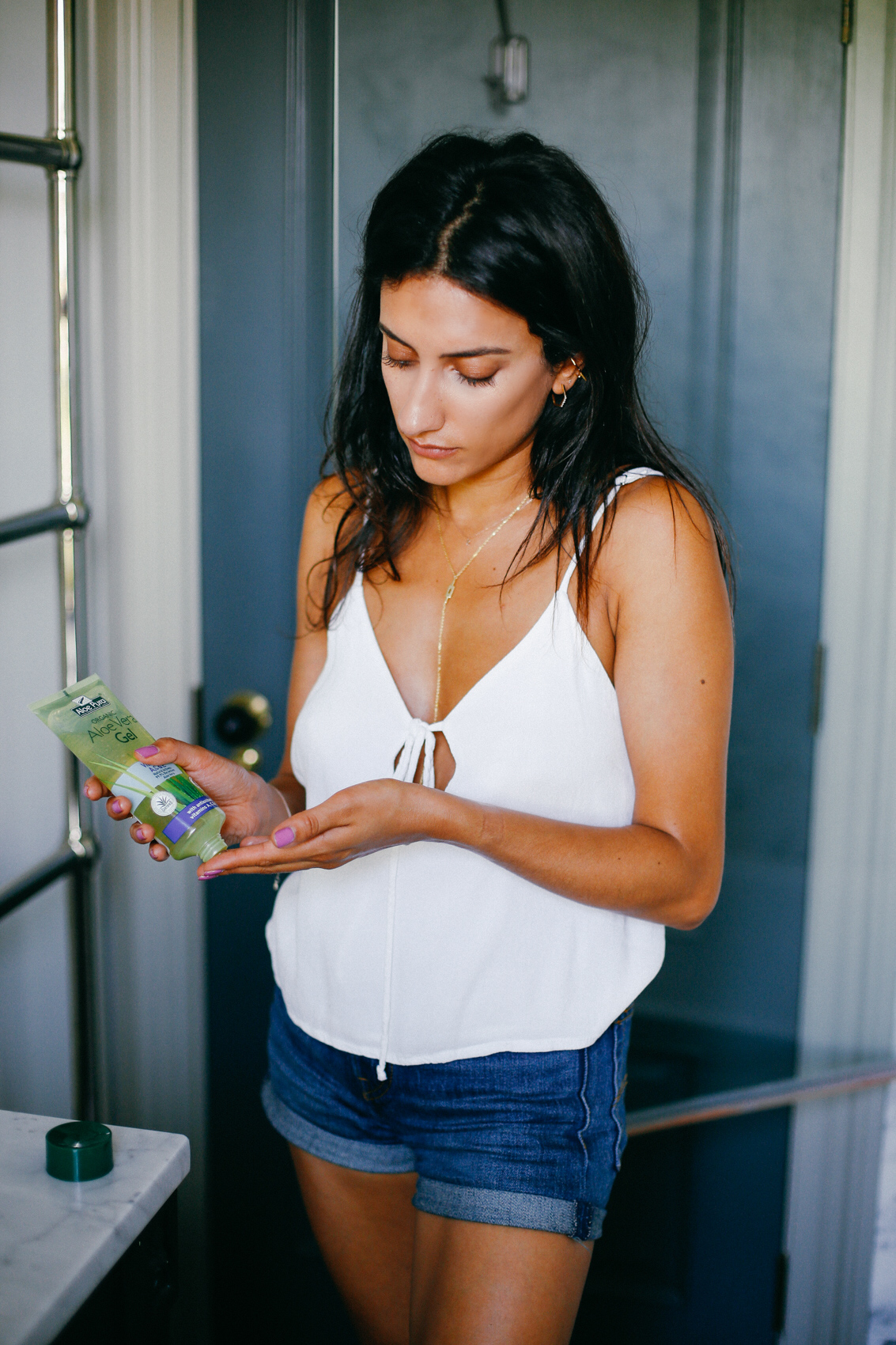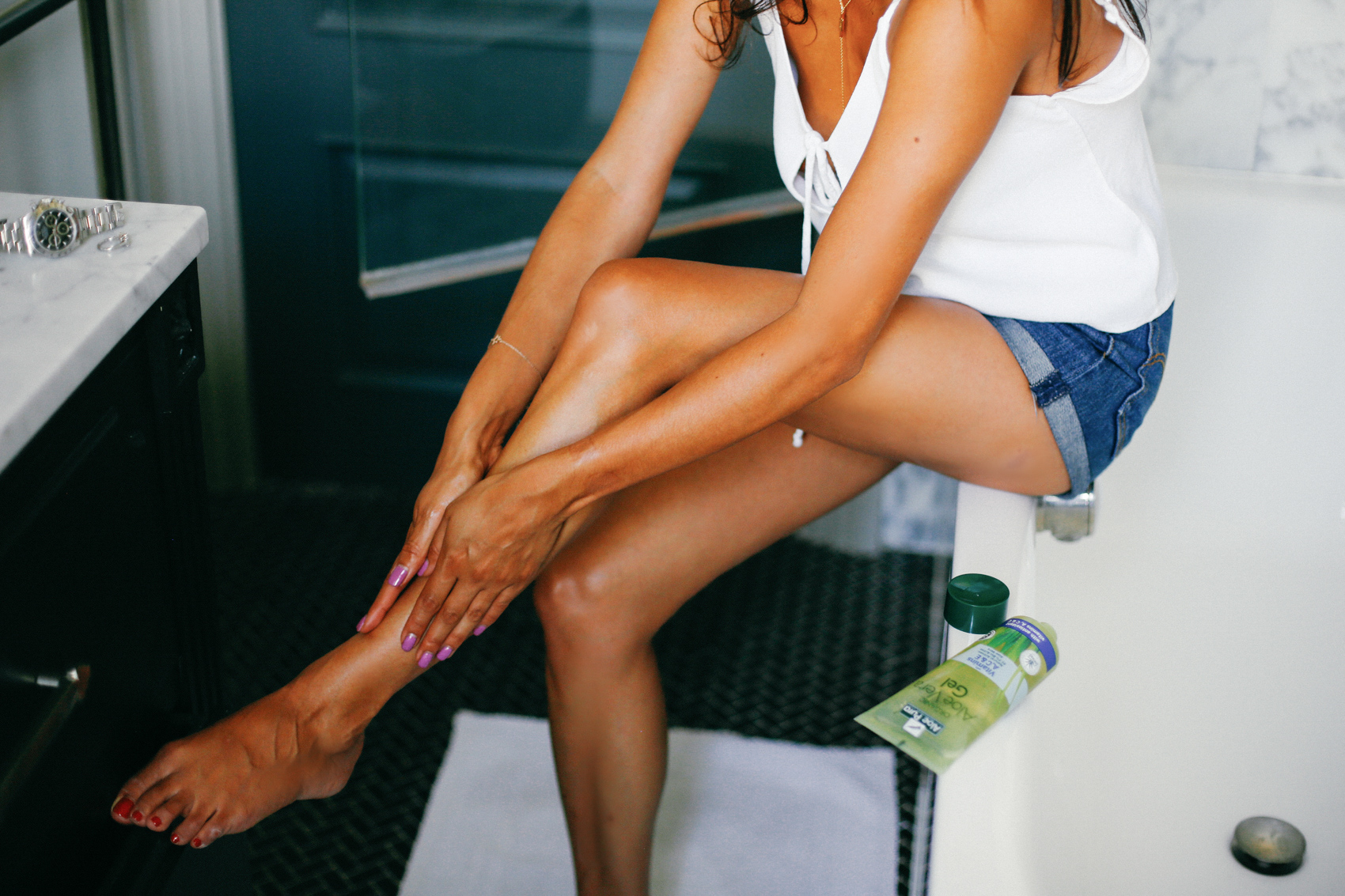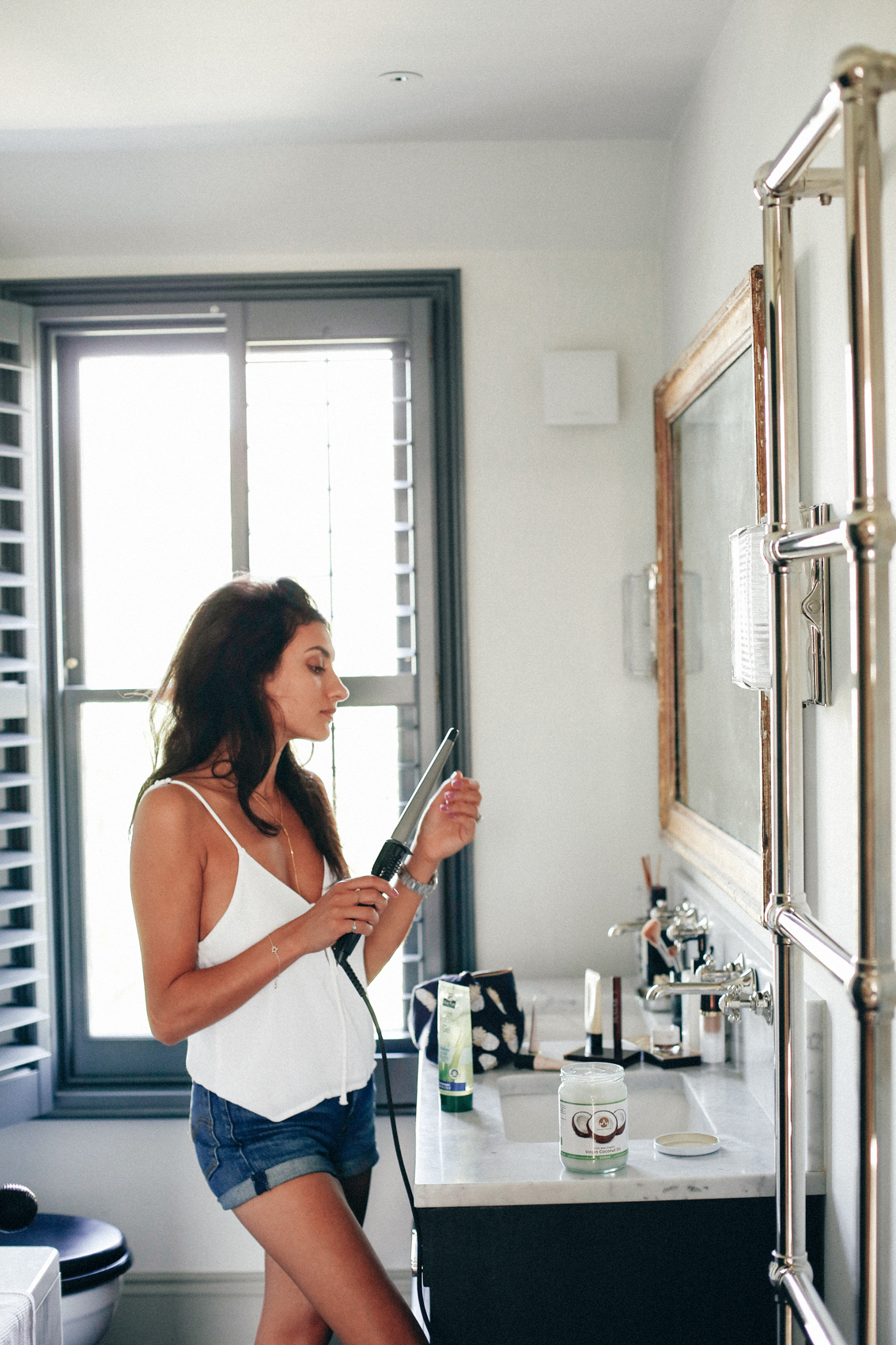 Aloe Vera Gel | Virgin Coconut Oil | Babyliss Curling Wand
Products available from Amazon the #NowItsSummer shop
I'm wearing…
Denim short by Levis
Blue printed shirt by Realisation Par
White tank top by Brandy & Melville 
Long Necklace by Maria Black
K Necklace by Aurum and Grey
Bracelet by Missoma
Earrings by Tada and Toy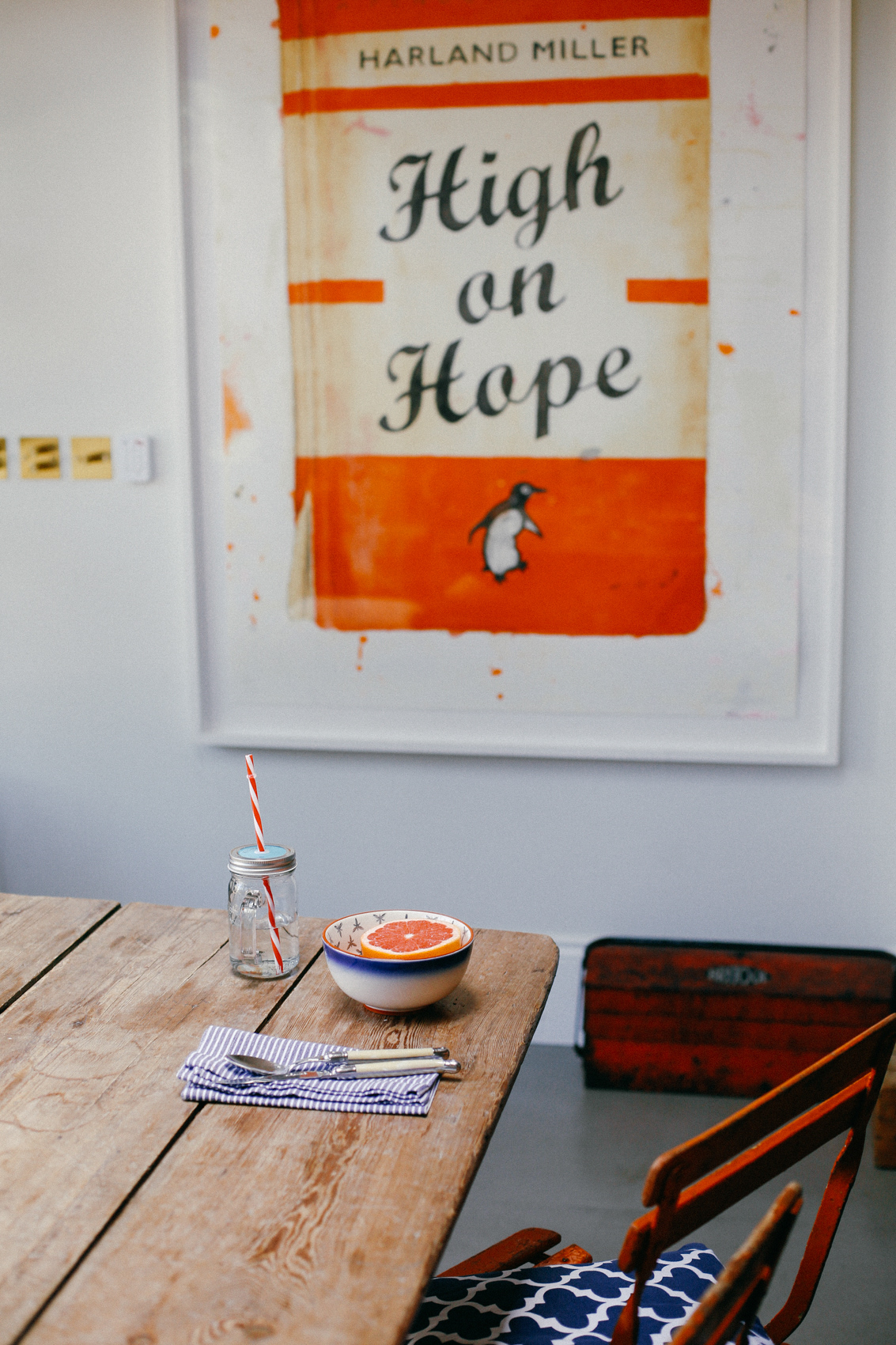 Photos by Frances Davison shot at Tom House
This post was created with Amazon